---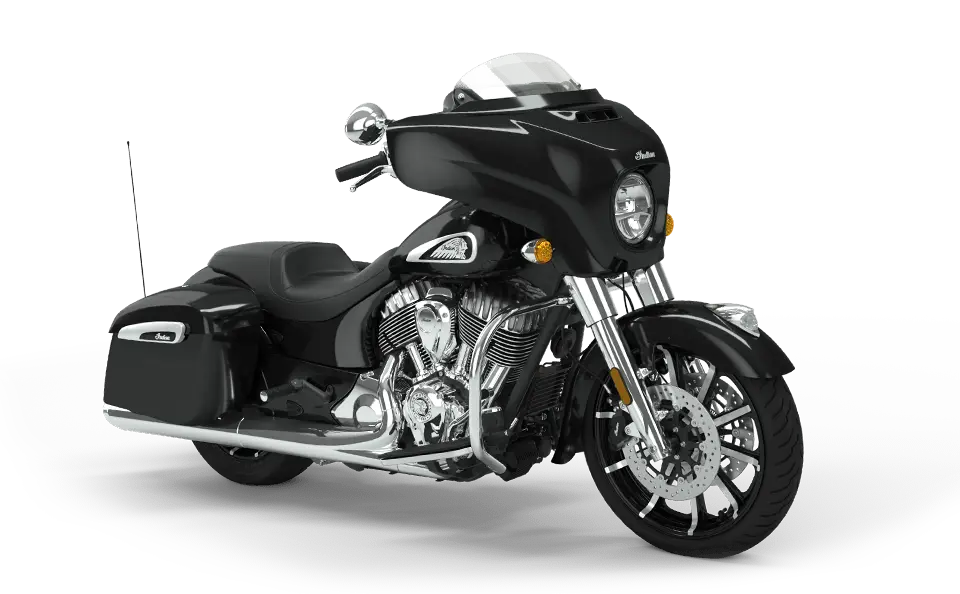 Chieftain Limited
À partir de
34 499 $
PDSF (CA)
Options de garniture et de couleur
Thunder Black Pearl
ICON Series motorcycles are part of a limited-availability factory custom paint program.

A bike that looks as good as it performs, the Chieftain Limited features a sleek fairing, slammed saddlebags, a 19" front wheel and distinct badging.
RIDE COMMAND D'INDIAN MOTORCYCLE
Le plus grand, le plus rapide et le plus personnalisable des systèmes sur deux roues, avec integration Apple CarPlay®, guidage en temps réel avec fonctionnalités intuitives de recherche de destination, connectivité Bluetooth, information sur le véhicule, ainsi que superpositions de données sur la circulation et la météo connectées pour vous permettre de rester plus longtemps sur la route.
Un éclairage à DEL d'un bout à l'autre et une position abaissée complètent l'apparence inspirée sur mesure.