Filtrer vos résultats par véhicule
Voyez si cela correspond à votre véhicule Cela est compatible avec votre Cela n'est pas compatible avec votre
Aucun enregistrement trouvé pour la recherche
Caractéristiques

Innovative construction and engineering boosts your bike's performance and gives it a rich, deep exhaust note
Improves your bike's horsepower and torque output and delivers quicker throttle response (Thunderstroke models only)
Exhaust body is hydro-formed into complex geometry with a unique, appealing, custom look
Exhaust tip is cast into distinctive shape used exclusively on this exhaust
Exhaust is tuned to amplify and maximize exhaust note's low, deep rumble
Indian Motorcycle script logos on the mufflers
Description du produit

This Stage 1 Oval Slip-On Muffler Kit combines innovative construction techniques with advanced engineering to infuse your bike with custom style and deliver a powerful, throaty exhaust note. The body of the muffler is hydro-formed into a complex geometry that gives your muffler a unique, appealing look. The muffler tip is cast into a distinctive oval shape that's used exclusively on this muffler. There are also Indian Motorcycle script logos on the mufflers. The muscular exhaust is tuned to amplify and maximize the low, deep rumble of the exhaust note. The rich sound and distinct style make this a one-of-a-kind, must-have muffler kit.
Ce qui est inclus

Right Hand and Left Hand Slip on Mufflers, Installation Instructions, and Calibration Card
Spécifications

| | |
| --- | --- |
| Couleur | Chrome |
| Soin et nettoyage | Please see your Indian Motorcycle Rider's Manual for specific cleaning and maintenance instructions. |
| Garantie | Warranty Information |
Instructions de la trousse
Stage 1 Oval Slip-On Muffler Kit, Chrome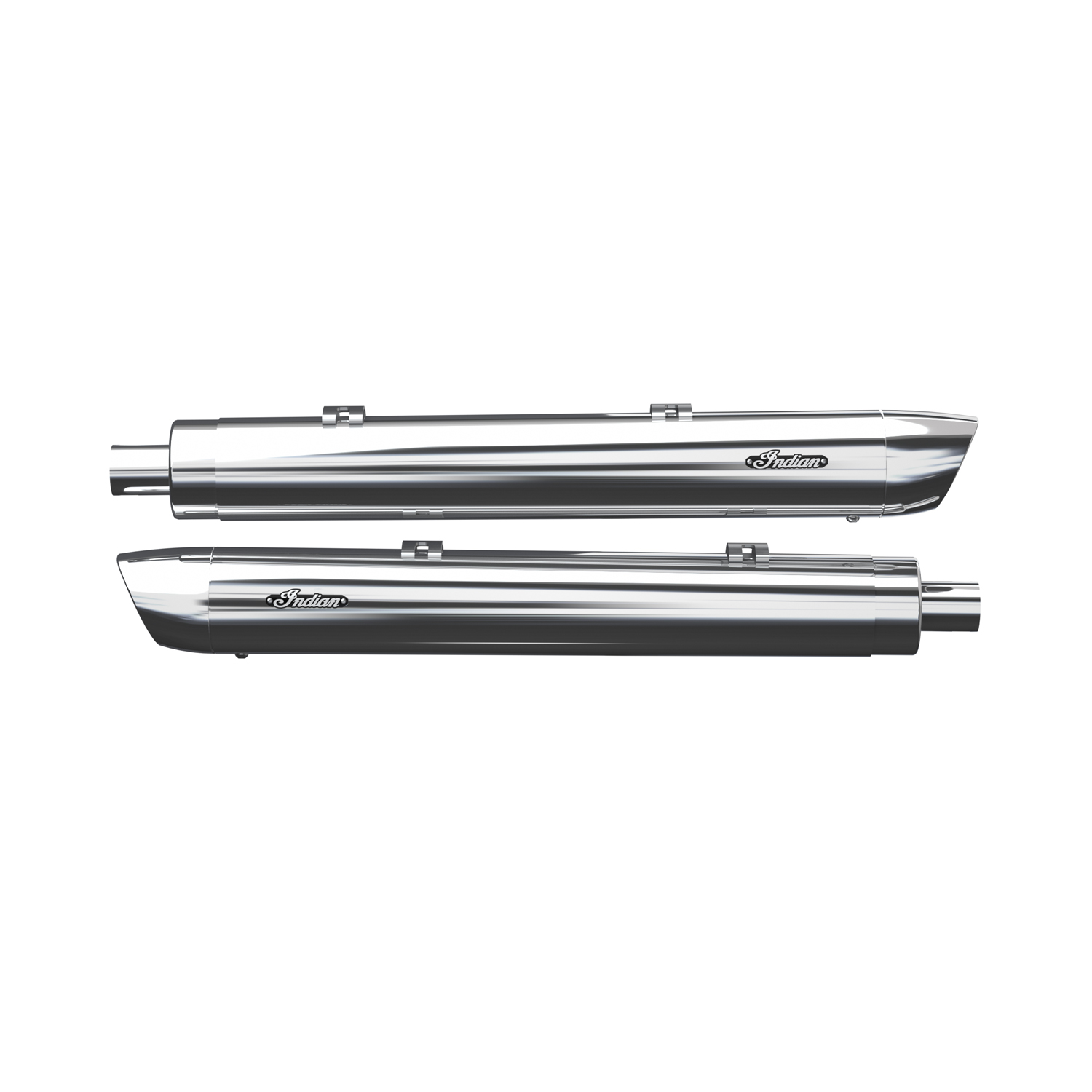 Stage 1 Oval Slip-On Muffler Kit, Matte Black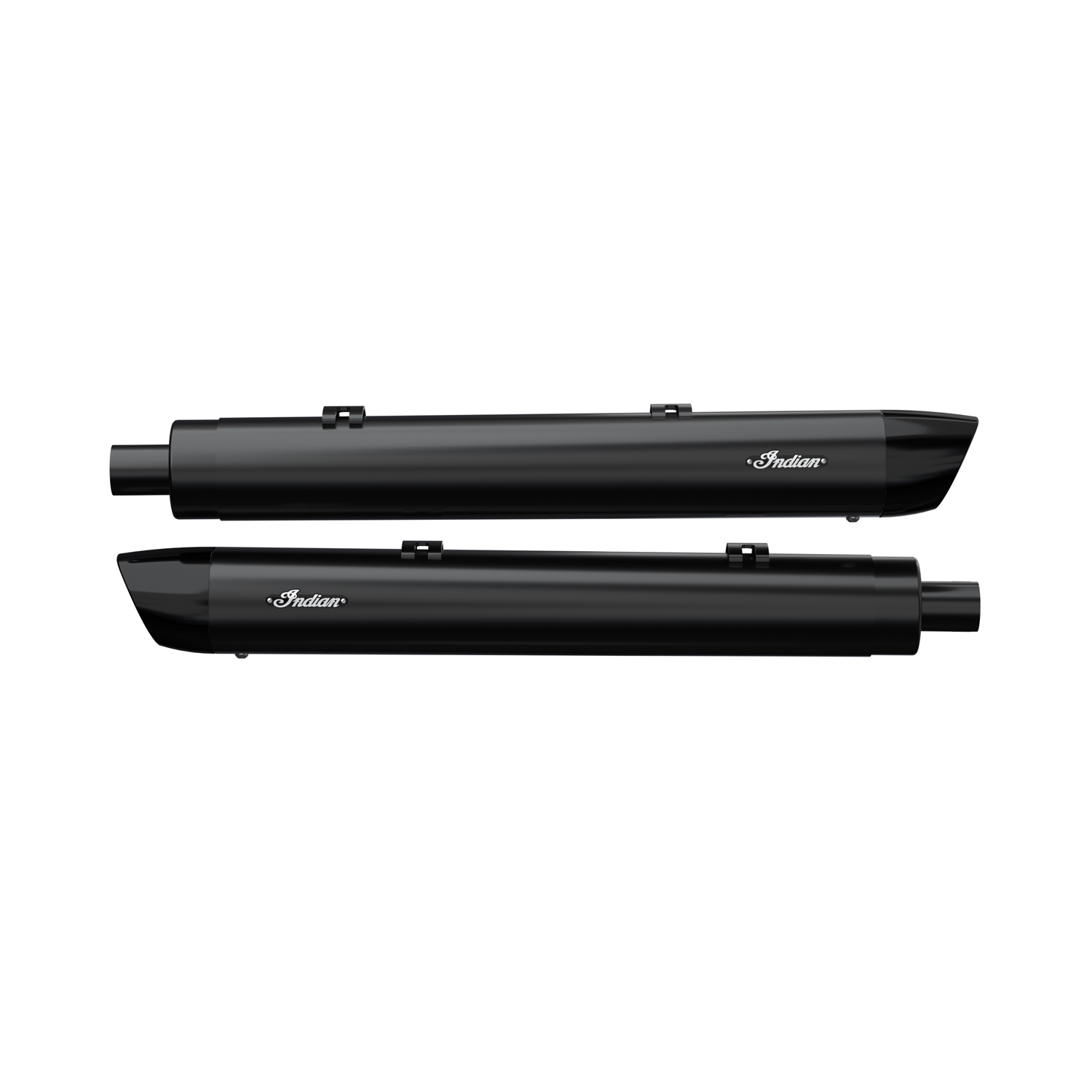 Récemment consulté
Chargement en cours...