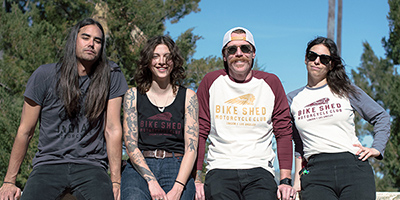 BIKE SHED MOTORCYCLE CLUB℠
In addition to running one of the largest independent motorcycle shows in the world, the full-time Bike Shed Motorcycle Club℠ destination in London welcomes people from all walks of life to enjoy the restaurant, café, bar, events space, galleries and moto retail and apparel. In 2022, Bike Shed Motorcycle Club℠ opened a new destination venue in the Los Angeles Arts District.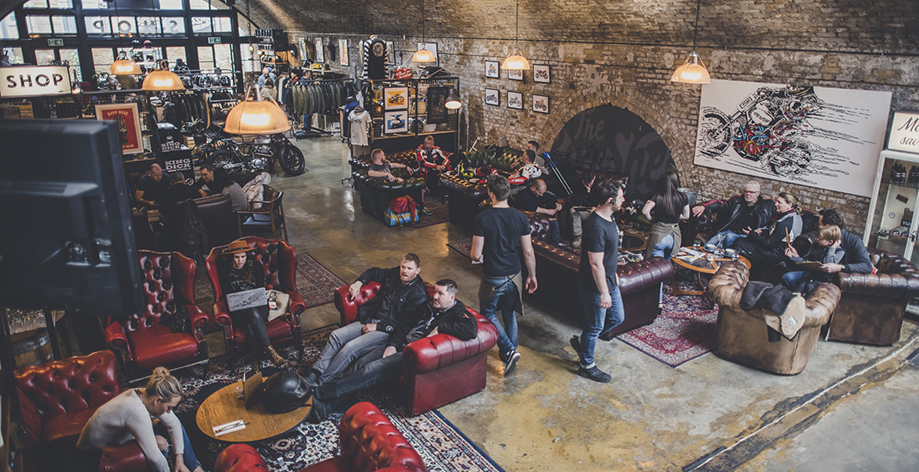 To help launch the exclusive apparel collection, Indian Motorcycle and Bike Shed Motorcycle Club℠ tapped renowned bike builder, and founder of Brat Style, Go Takamine. We also took a road trip to southern California's Idyllwild - the perfect destination to experience peace and quiet on two wheels or on foot.
Go Takamine is one of the most well-respected custom motorcycle builders in the world. He is a fearsome racer on the vintage flat-track circuit, and the shop he opened when he was 23 years old, Brat Style, became so popular that the term "brat" now describes an entire genre of bikes. His talents are diverse and remarkable, his creativity is unbound, and his adorably soft-spoken charm is as infectious as his cool is undeniable.
They are four strangers on their way to Idyllwild, a charming artist community nestled in the San Jacinto Mountains, where the mayor of the town is a Golden Retriever named Max. They met for the first time just after dawn, brought together by The Bike Shed Motorcycle Club℠ and Indian Motorcycle to model its exclusive apparel collection.