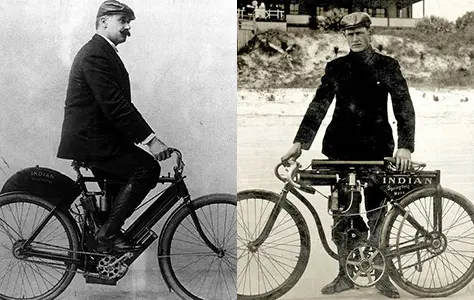 We challenge ourselves every day to live up to the innovative spirit of our founders. Our mission fulfills their promise by pushing ourselves to be the driving force in creating what's next for motorcycling.

We've done some amazing things together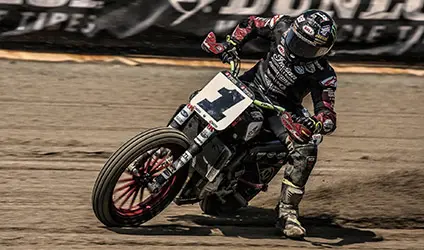 By the early 1950s, the original Indian Motorcycle Wrecking Crew was dominating on both dirt and road courses, winning major events from coast to coast.
The Wrecking Crew was reborn in 2017, when Jared Mees won the American Flat Track championship in our first time back on the track in over 60 years. Since then, Indian Motorcycle has won 5 straight AFT championships.
In 1967, 68-year-old New Zealand native Burt Munro made motorcycle history by setting a new official land speed record on his modified 1920 Indian Scout Streamliner. The record stands to this day. 50 years later, Lee Munro honored his uncle Burt's 1967 record by piloting a modern "Spirit of Munro" Scout to a 190 mph run at the same Bonneville Salt Flats.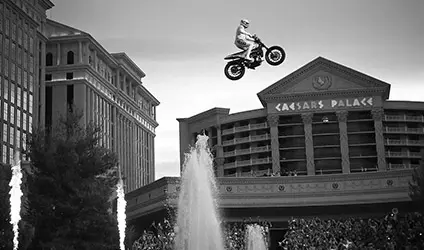 To celebrate the 50th anniversary of Evel Knievel's historic Las Vegas jumps, Travis Pastrana became the only person to successfully beat two of Knievel's distance records on an Indian Scout FTR750, including a 150 foot jump over the Ceasar's Palace fountain.