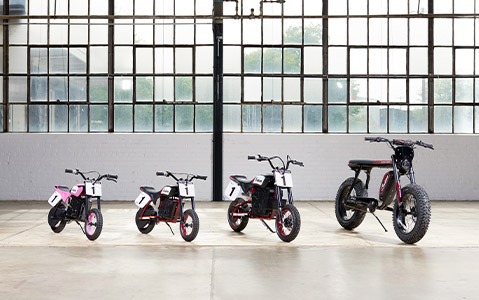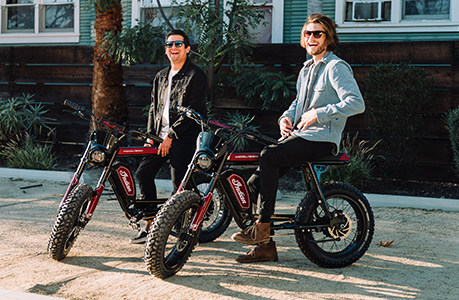 Indian Motorcycle and SUPER73 have partnered to bring adventurers, fun-seekers and motorcyclists together with the eFTR Hooligan 1.2 electric bike - designed for recreational sport use or urban transportation.
This product is currently only available in the US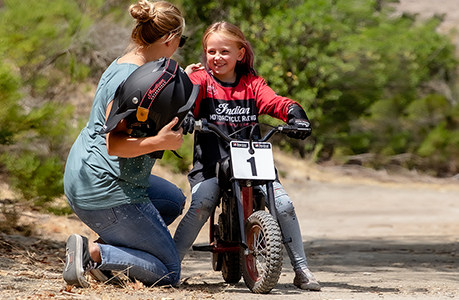 Boasting the same FTR750 race-inspired design as eFTR Jr, the eFTR Mini is a smaller, lighter version for entry-level riders.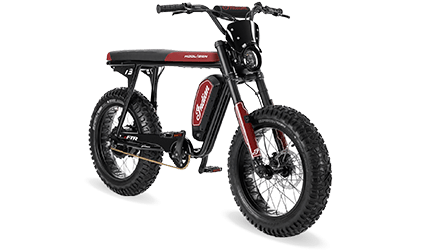 This high-performance, versatile electric bike touts several moto-inspired upgrades including a durable aluminum chassis, a removable battery with 40+ miles of range, and a max speed of 28 mph with pedal assist.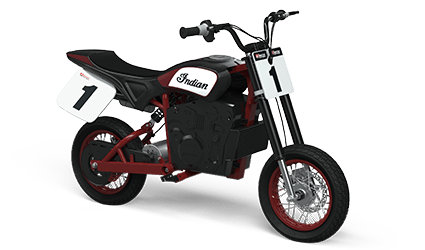 The eFTR Jr is durable and made for kids ages 8+. A maximum weight of 175 pounds, a max speed of 15 mph in high speed mode, and front and rear brakes.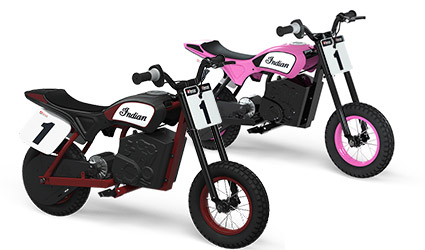 With a low seat height and a lightweight frame, the eFTR Mini is a great option for entry-level riders. A maximum weight of 140 pounds, a max speed of 14 mph on high-speed mode, and rear brakes. The eFTR Mini comes in Race Replica Red and Podium Pink.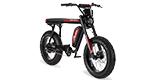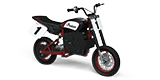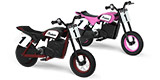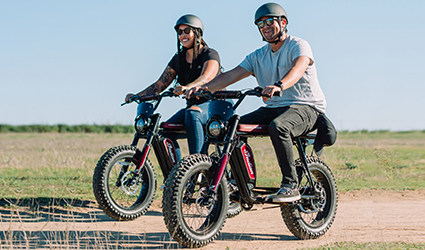 Approachable for All Riders
With both adult and youth electric options, the eFTR portfolio brings fun for all ages - no motorcycle license required.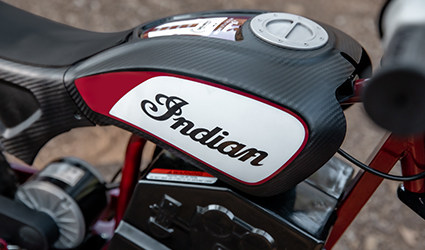 Each eFTR model features design elements inspired by the FTR family.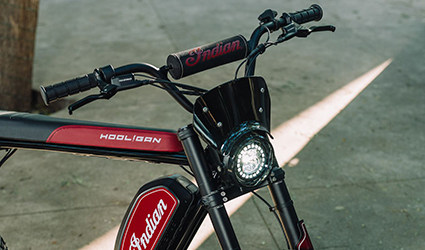 With moto-inspired styling elements and premium branded details, each model embodies the Indian Motorcycle spirit.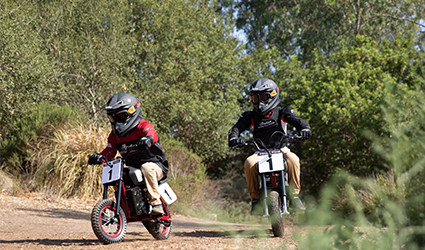 All three bike options offer multiple power modes to allow the rider to cruise at a comfortable speed.