Veterans Charity Ride to Sturgis
Help veterans ride together to the world's largest motorcycle rally in Sturgis, SD.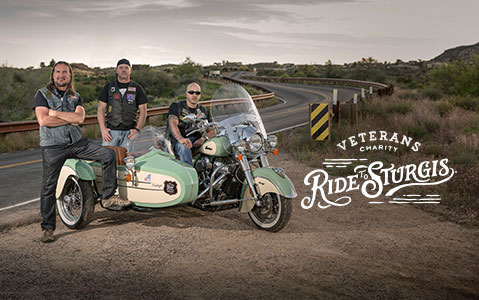 Two Ways for You to Give Back
Heroes walk among us. Indian Motorcycle is proud to support our service members.
Infinite Hero pledges support to those that have risked their lives with their service.
A Salute to Those Who Serve
Receive a special incentive if you are a hero. Special offers for Military, Police, and Fire.