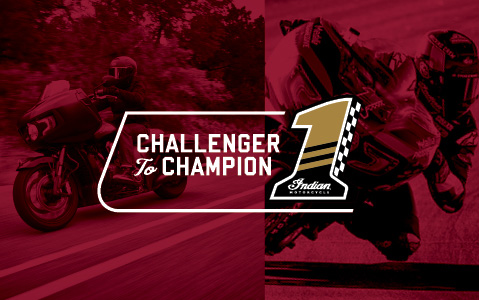 L'Indian Challenger est habilement conçue avec beaucoup de passion et de prouesses techniques. Conçue pour plus que simplement gagner des courses et dominer la piste, l'Indian Challenger a l'âme, la puissance et la performance qui créent une expérience de moto tout à fait unique. En tant que moto choisie par certains des plus grands noms de l'industrie, nous dévoilons ce qui rend cette moto unique.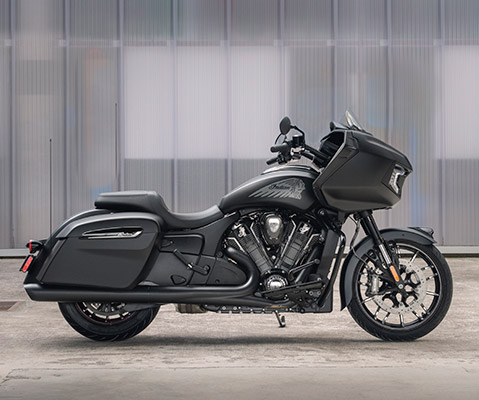 « LA CHALLENGER EST FIDÈLE À L'HÉRITAGE d'INDIAN MOTORCYCLE EN INCARNANT L'AUDACE DU CONCEPT AMÉRICAIN, L'ESPRIT PIONNIER DE NOS FONDATEURS ET LA MOTIVATION POUR LA PERFORMANCE DANS SON ADN. »
– CONCEPTION INDUSTRIELLE D'INDIAN MOTORCYCLE
LIBÉRER LA VRAIE PERFORMANCE
Du début à la fin, l'Indian Challenger a subi des tests techniques réfléchis afin d'améliorer tous les aspects de l'expérience du conducteur. De la conception à la puissance en passant par la technologie, cette moto a gagné sa place au premier rang.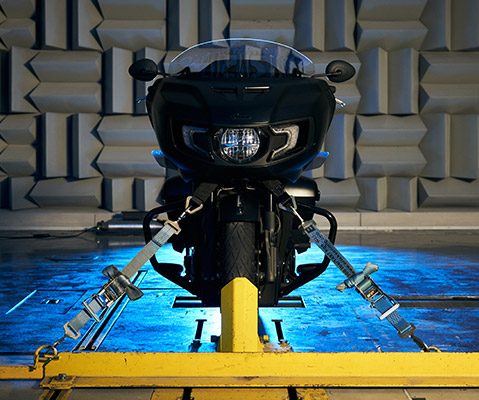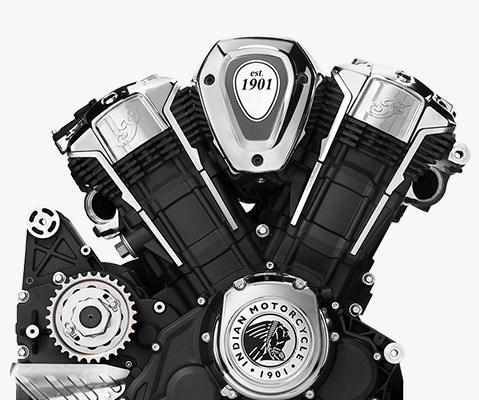 MOTEUR BICYLINDRE EN V POWERPLUS. TESTÉE, AMÉLIORÉE, ÉPROUVÉE
Nous avons relevé la barre des motos américaines avec notre moteur le plus puissant à ce jour, le PowerPlus. Le moteur bicylindre en V refroidi par eau de 108 pieds cubes a une puissance inégalée de 122 HP et 128 lb-pi de couple. Il établit un nouveau standard en matière de performances des bicylindres en V.
PERFORMANCES À VOTRE COMMANDE
La création d'une bagger inspirée de la course de haut niveau était le point de départ essentiel pour concevoir l'Indian Challenger. Depuis sa création, elle a remporté plusieurs victoires sur la piste et est actuellement la championne en titre 2022 du King of the Baggers.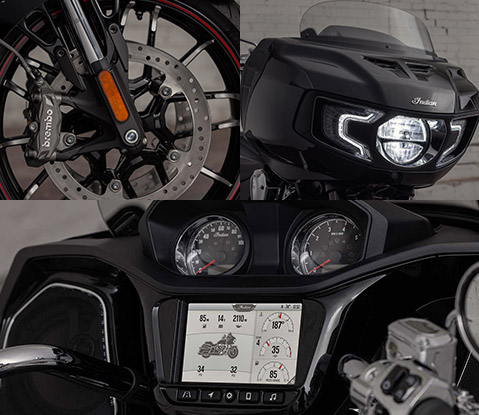 En plus de la conception, on retrouve une foule de caractéristiques exceptionnelles comme l'écran tactile RIDE COMMAND de 7 po avec Bluetooth® et Apple CarPlay® intégrés.