HOLIDAY SALES EVENT: 20% OFF ALL eFTR ELECTRIC BIKES
Discount applied at checkout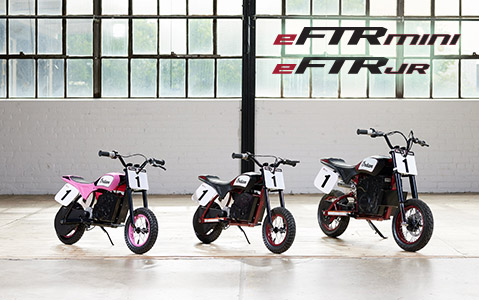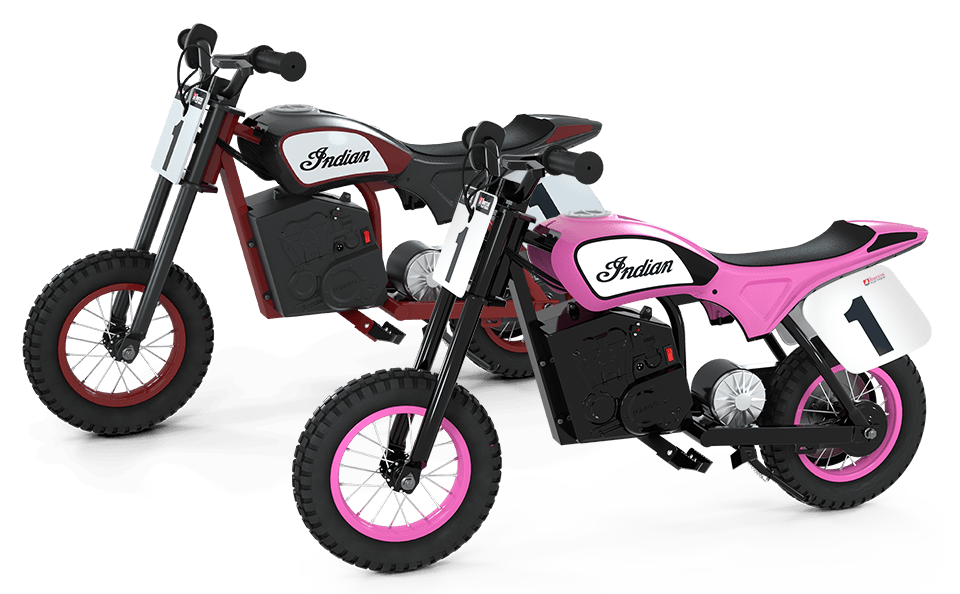 À partir de $679.99 CAD MSRP
With a low seat height and a lightweight frame, the eFTR Mini is a great option for entry-level riders. A maximum weight of 140 pounds, a max speed of 14 mph on high-speed mode, and rear brakes. The eFTR Mini comes in Race Replica Red and Podium Pink.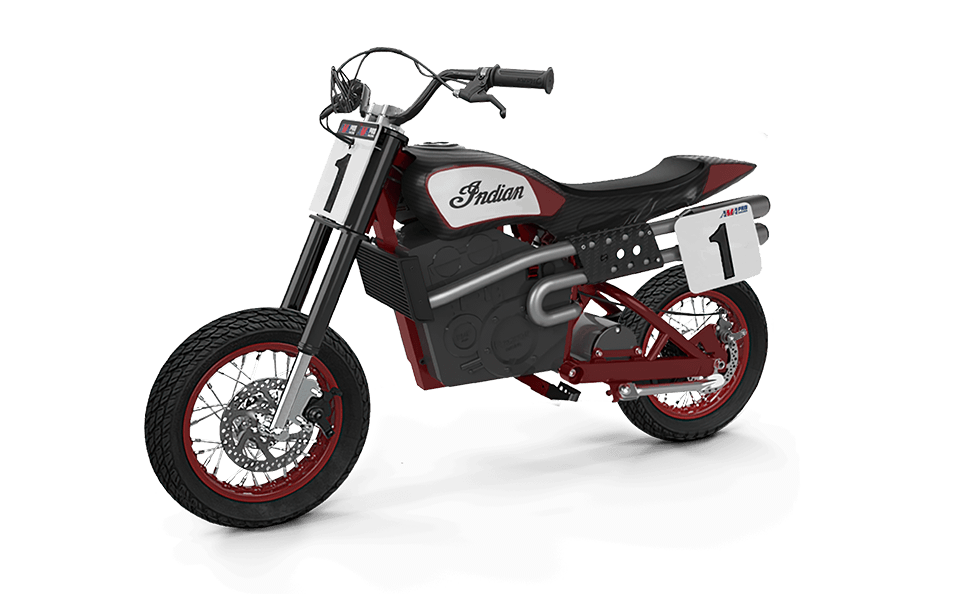 À partir de $1,089.99 CAD MSRP
Avec une conception inspirée de la FTR750 primée, l'eFTR Jr offre aux parents un moyen accessible d'enseigner aux enfants à conduire une moto. L'eFTR Jr est durable et sûre pour les enfants de 8 ans et plus, et ne pèse pas plus de 79 kg (175 lb).
Idéale pour les nouveaux motocyclistes
Les modèles eFTR Jr et eFTR Mini sont durables et sûrs pour les enfants de 8 ans et plus.
Avec deux motos au choix, les modèles eFTR Jr et eFTR Mini permettent aux parents de choisir la taille qui convient le mieux.
LE MÊME STYLE QUE LA FTR DE COURSE
Un style parfait pour cette moto incomparable

Collection de motos électriques eFTR pour jeunes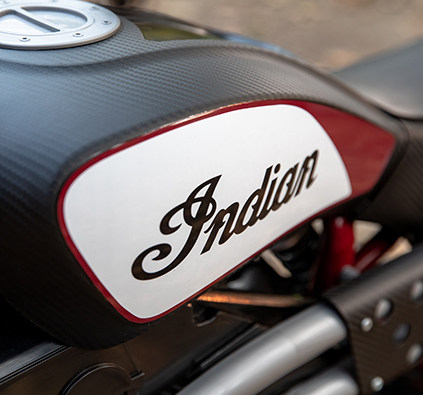 Le même style que la FTR de course
Parfait pour cette moto incomparable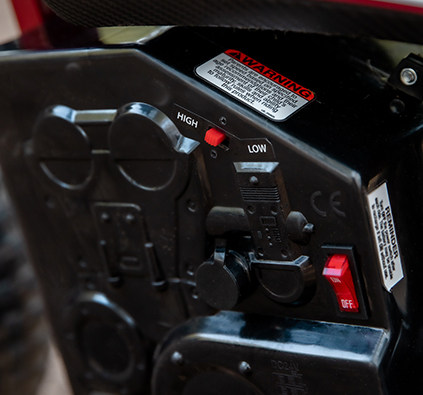 Batterie à longue autonomie avec modes haute et basse puissance
Plus de temps à l'extérieur. Pour les jeunes de 8 ans et plus en mode basse puissance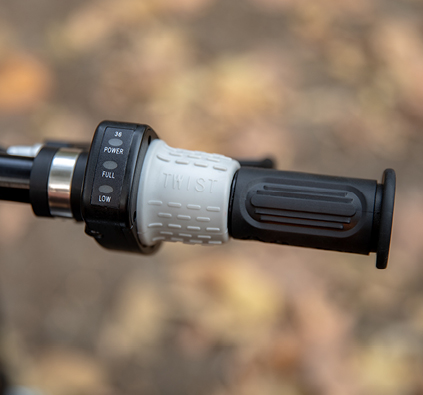 Accélérateur à poignée tournante
Pour un contrôle classique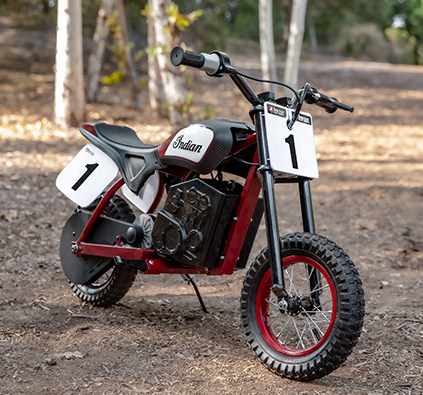 Facile à manœuvrer pour les jeunes motocyclistes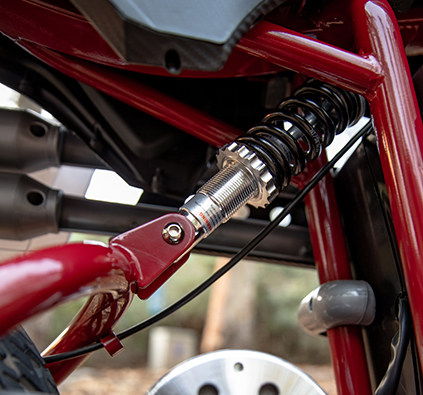 La eFTR Jr est dotée d'un monoarmotisseur pour une meilleure absorption des chocs et un meilleur confort; le cadre de l'eFTR Mini est rigide et durable.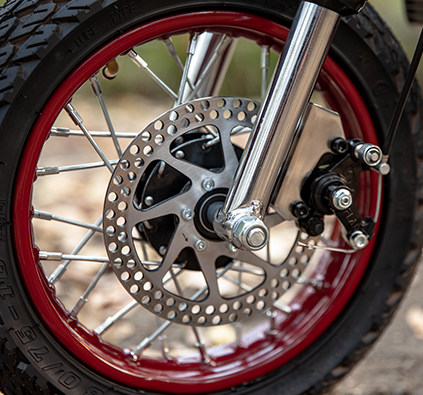 La eFTR Jr est dotée de freins avant et arrière pour une meilleure puissance de freinage, la eFTR Mini a des freins arrière pour un contrôle sûr