Color
{{variant.SiteWholegoodColor}}
{{selectedOptionVariant.SiteWholegoodColor}}
Powered by de award-winning air cooled Thunderstroke 111 cu-in engine, delivering 119 ft-lbs of torque for impressive accelaration and passing power.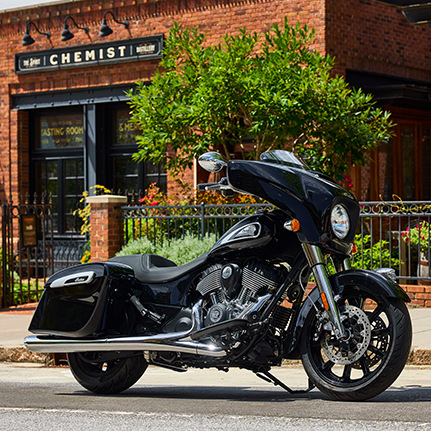 Streamlined fork-mounted fairing and slammed saddlebags perfectly frame the legendary Thunderstroke engine and command attention on the road. An open front fender with a 19-inch 10-spoke cast alloy black wheel makes a design statement that gets noticed.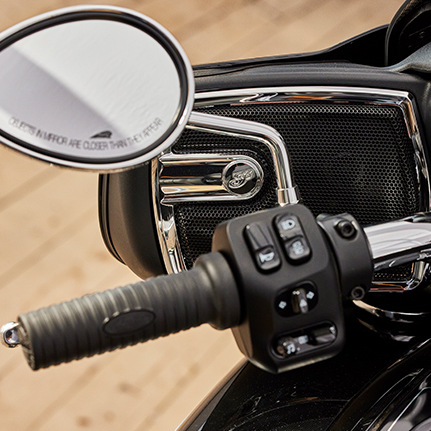 Hear every note with high-output speakers in the fairing that deliver 100-watts of crystal-clear audio. The dynamic equalizer automatically adjusts for road, wind, and engine noise.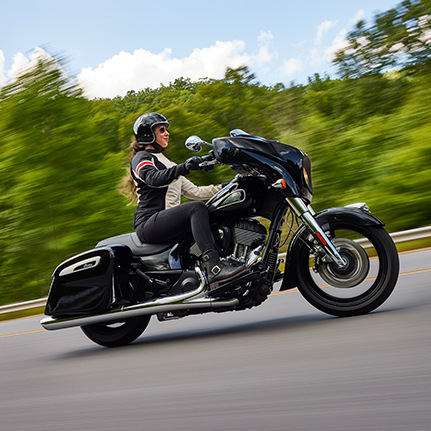 AGILE HANDLING AND CONTROL
Low seat height, ergonomically-designed controls, and a lightweight cast aluminum frame come together for responsive handling and agile cornering - providing a confidence inspiring ride for riders across the board.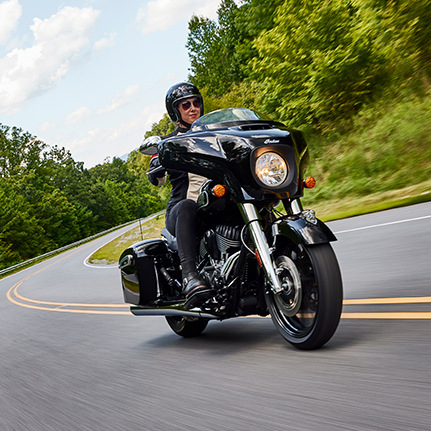 Choose between three ride modes - Tour, Standard, or Sport - for an experience that's customized to your riding style.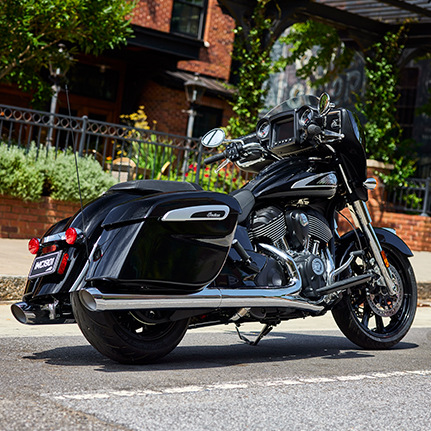 The Chieftain comes standard with keyless ignition, locking saddlebags, cruise control, and a USB charging port.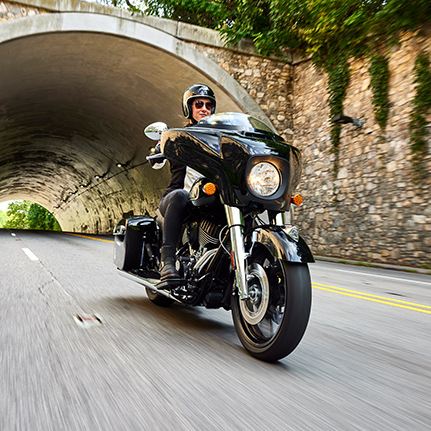 Rear Cylinder Deactivation automatically shuts off the rear cylinder when the bike is stopped for more comfort in slow-moving traffic. Then when you hit the throttle, the rear cylinder seamlessly kicks back up to full power.
The Chieftain's streamlined profile is enhanced by a gunfighter style seat.
Keep your cargo protected from the elements with 18+ gallons of weatherproof storage in locking saddlebags.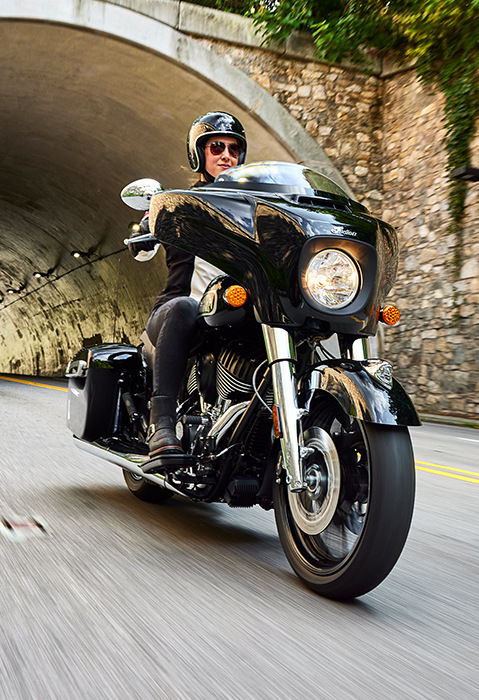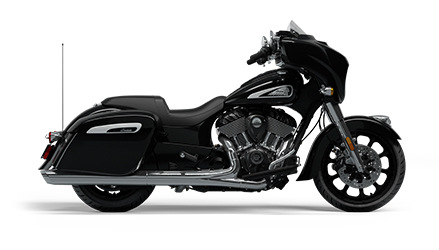 Thunderstroke Air Cooled 111 Cu-In V-Twin
Locking with 18+ gallons of storage
Fairing-mounted instrument cluster featuring analog speedometer and tachometer with fuel gauge, range, odometer and current gear.
Add premium style, increased comfort, or dedicated function to transform your Chieftain just the way you want it.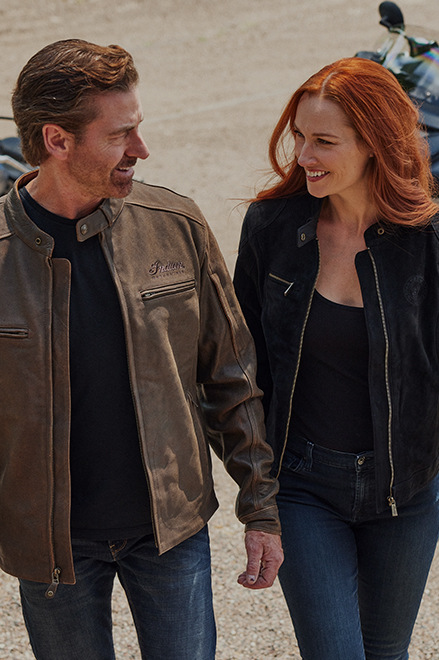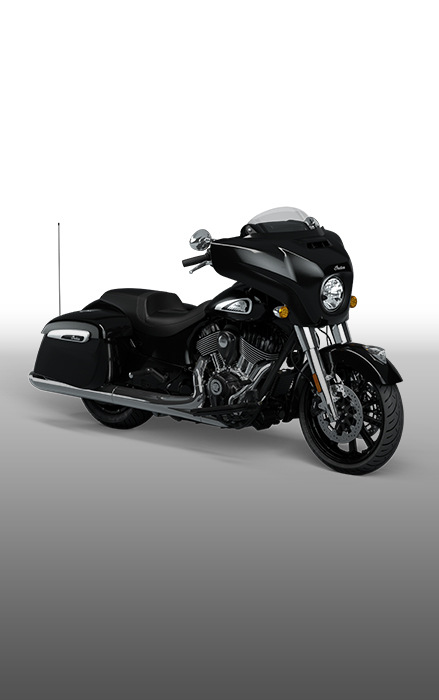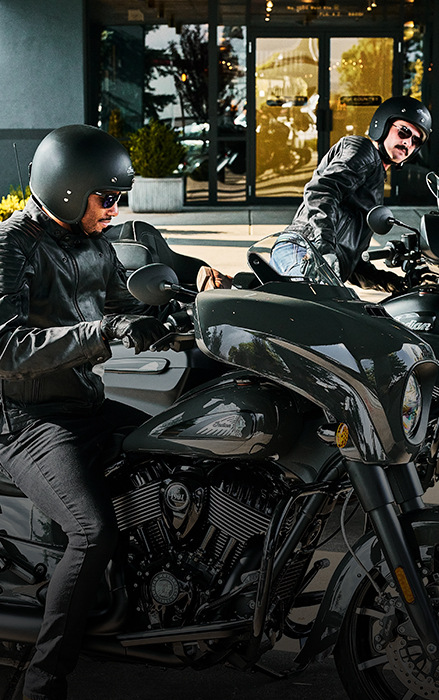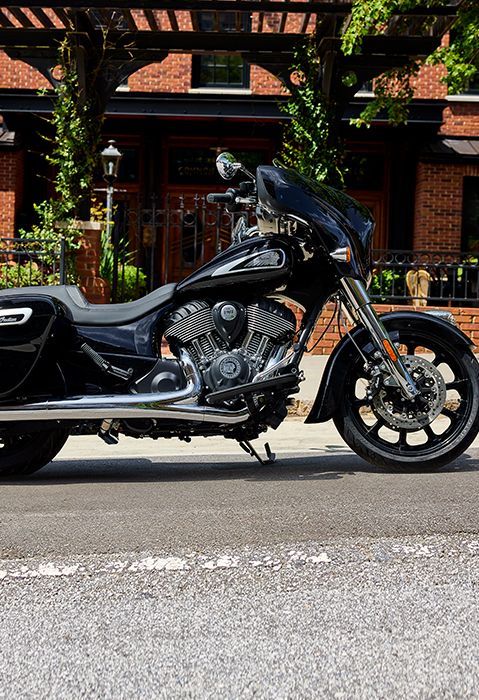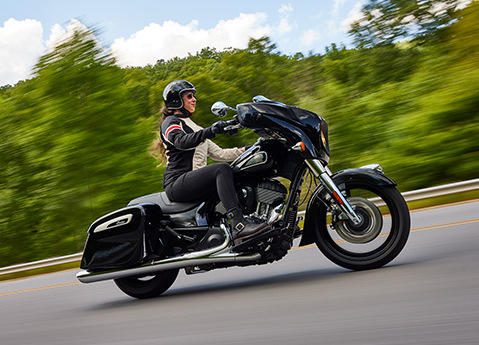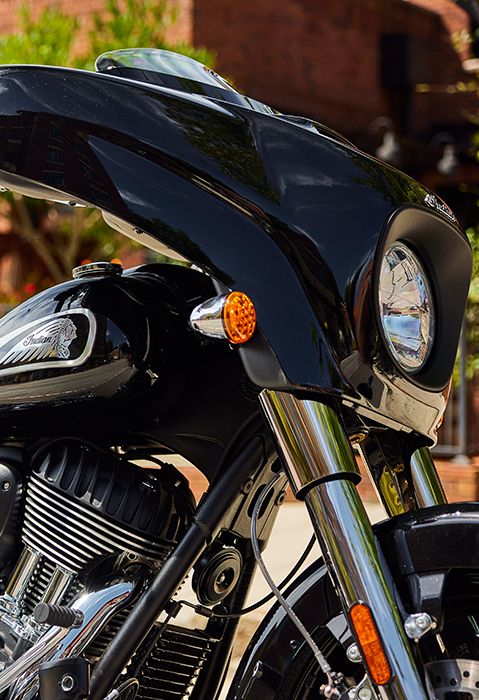 Désolé, nous n'avons pas pu trouver cet emplacement.
{{ wholegood.name }}
À partir de
{{ wholegood.price }}
(CA)
Closest Dealer with Inventory
{{ wholegood.dealer?.distance}} km
{{ wholegood.dealer?.businessName }}
{{ wholegood.dealer?.city }}, {{ wholegood.dealer?.region }}, {{ wholegood.dealer?.postalCode }}
{{ wholegood.dealer?.phone }}