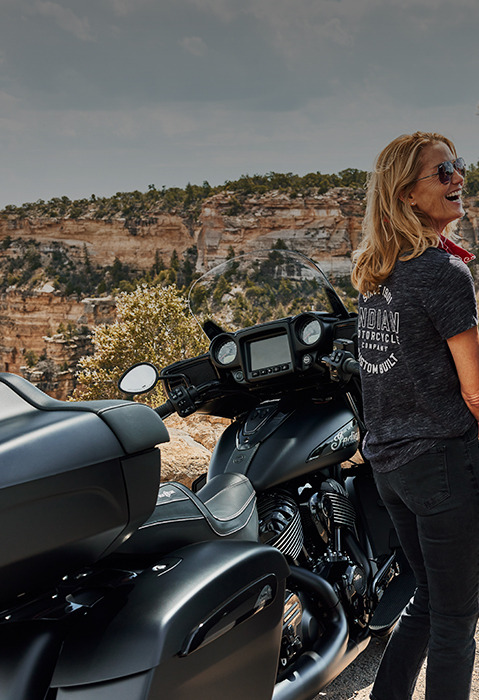 Color
{{variant.SiteWholegoodColor}}
{{selectedOptionVariant.SiteWholegoodColor}}
Roadmaster Dark Horse Features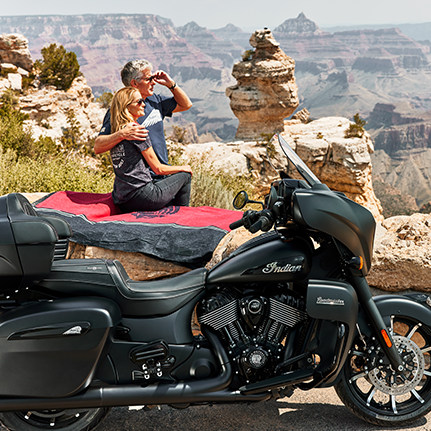 Confident and mean American style makes a bold statement with premium blacked-out finishes front-to-back. Command attention with the iconic headdress atop an open fender showing off a 19-inch contrast cut spoked front wheel.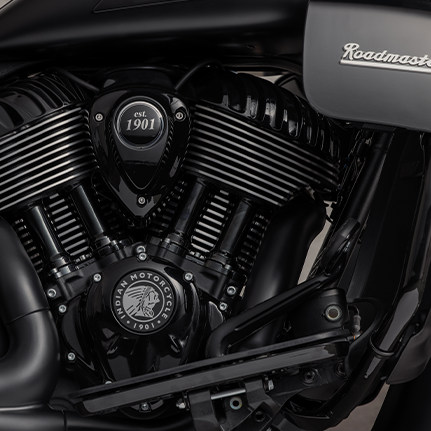 THUNDERSTROKE 116 V-TWIN ENGINE
The air-cooled Thunderstroke 116 cu-in blacked-out engine produces 126 ft-lbs of torque for exceptional power at low RPM and a smooth ride at any speed.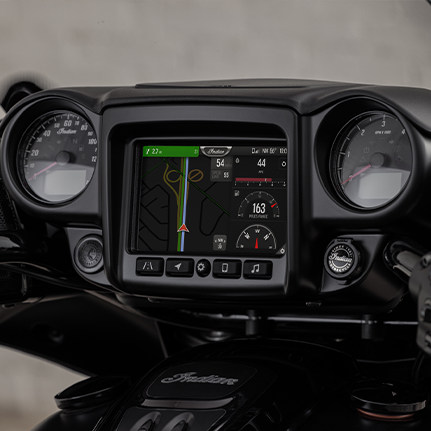 A gorgeous 7-inch touchscreen powered by RIDE COMMAND features Apple CarPlay® integration, turn-by-turn navigation, Bluetooth® connectivity, live traffic and weather, and more.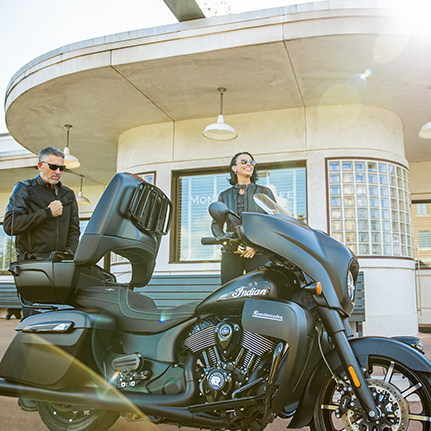 Protect your cargo from the elements in 36+ gallons of weatherproof storage with remote-locking saddlebags, trunk, and easy access storage in the lowers.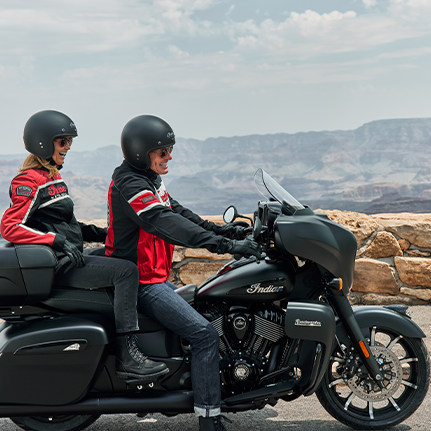 SEATING THAT GOES THE EXTRA MILE
The ClimaCommand heated/cooled seat comes standard, adding even more rider and passenger comfort whatever the weather conditions. Adjust to your preference with controls on the seat or from your infotainment screen.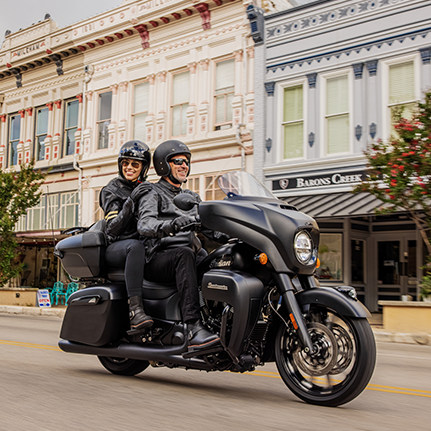 Go bigger with 6.5-inch speakers that deliver 100-watts of crystal-clear audio while a dynamic equalizer automatically adjusts for road, wind, and engine noise so you never miss a beat.
A push-button power windshield allows you to easily change the height. Lower fairing vents manage airflow for optimal rider and passenger comfort.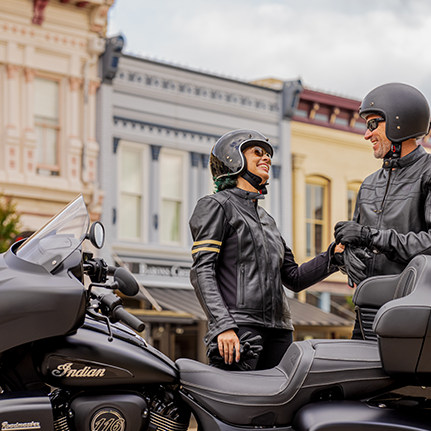 RIDE IN COMFORT, YOUR WAY
Choose between three ride modes, Tour, Standard, or Sport, for an experience that's customized to your riding style. Rear Cylinder Deactivation automatically shuts off the rear cylinder when the bike is stopped for enhanced comfort in slow-moving traffic.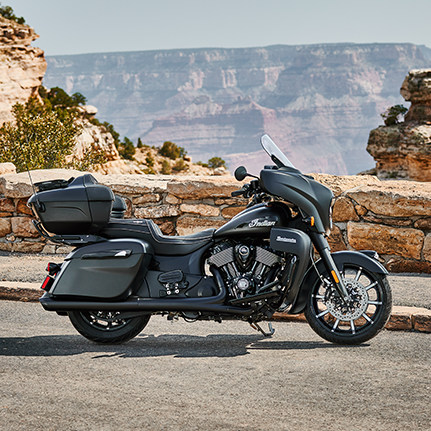 Top-of-the-line riding amenities include LED lighting, keyless ignition, cruise-control, ABS, and tire pressure monitoring.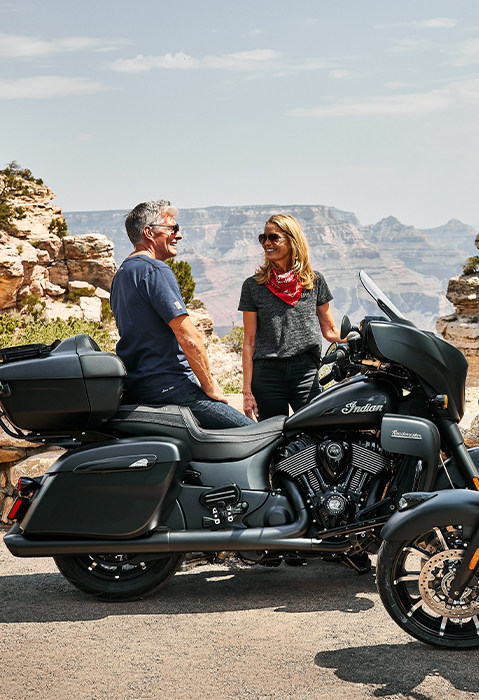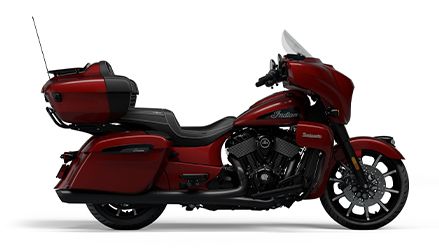 6 Speed Thunderstroke Air Cooled 116 cu-in V-twin
36+ Gallons Remote locking Storage
7-inch touchscreen powered by RIDE COMMAND with Apple CarPlay® Integration, navigation, traffic and weather overlays
Add premium style, increased comfort, or dedicated function to transform your Roadmaster Dark Horse just the way you want it.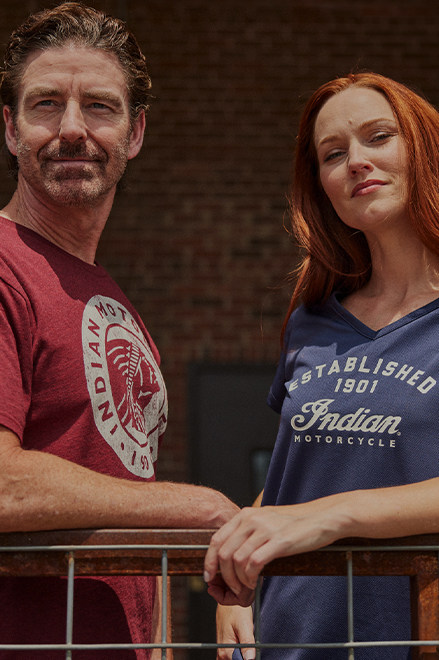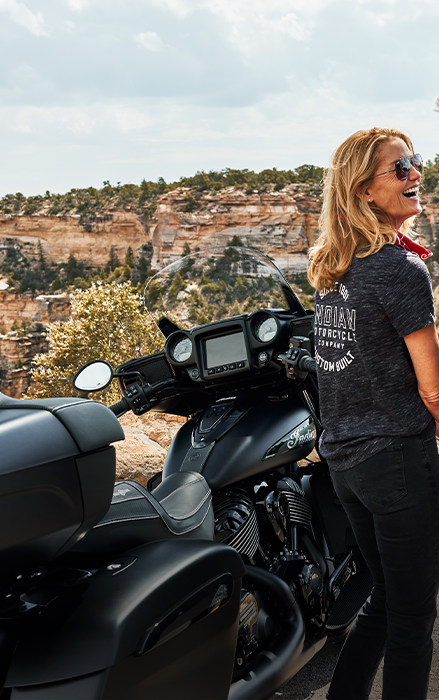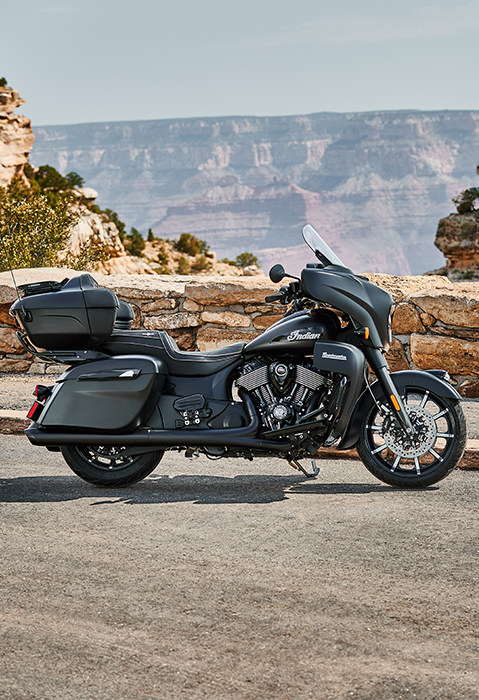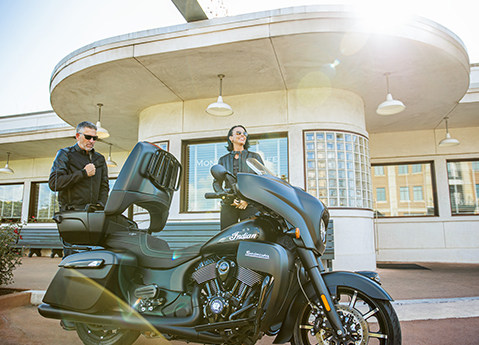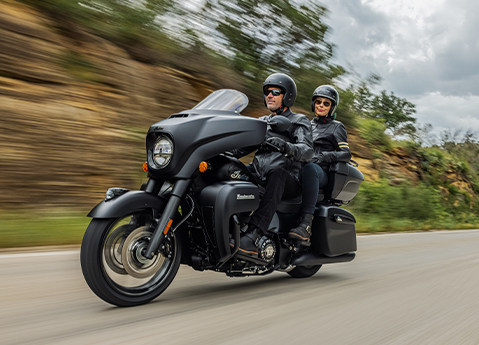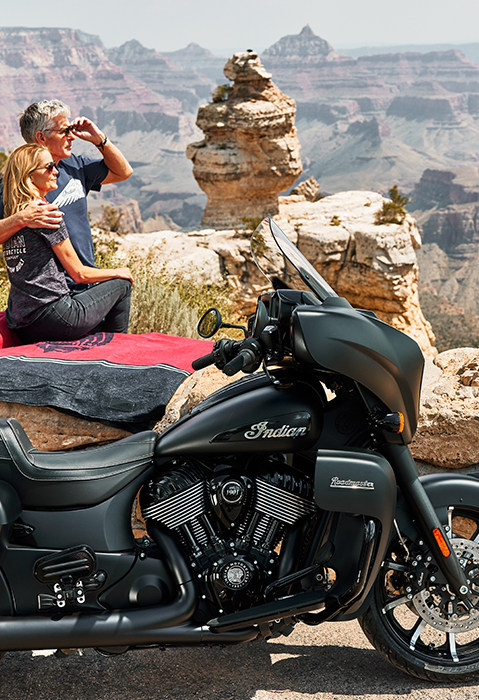 Désolé, nous n'avons pas pu trouver cet emplacement.
{{ wholegood.name }}
À partir de
{{ wholegood.price }}
(CA)
Closest Dealer with Inventory
{{ wholegood.dealer?.distance}} km
{{ wholegood.dealer?.businessName }}
{{ wholegood.dealer?.city }}, {{ wholegood.dealer?.region }}, {{ wholegood.dealer?.postalCode }}
{{ wholegood.dealer?.phone }}