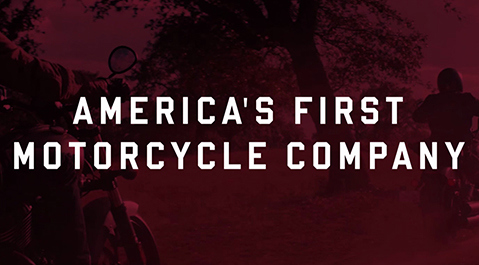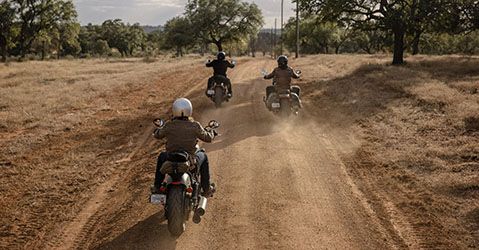 We're proud to be America's First Motorcycle Company. In 1901, two fearless trailblazing innovators — George M. Hendee and Oscar Hedstrom — founded America's first motorcycle company: Indian Motorcycle. They started by taking a risk and going all-in on something entirely new and unheard of to most Americans — the motorcycle. Their passion lives today at the core of our brand with a simple yet powerful vision.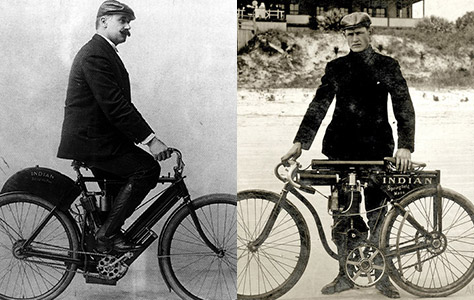 We challenge ourselves every day to live up to the innovative spirit of our founders. Our mission fulfills their promise by pushing ourselves to be the driving force in creating what's next for motorcycling.

If you're on two wheels, you're with us. Period.
We've partnered with the team at DicE to bring you content all year long featuring real motorcycle riders who have done some amazing things and made their first move. Explore the 2023 issues of DicE Magazine as they are published and be sure to subscribe to our YouTube channel as we feature these First Movers alongside DicE.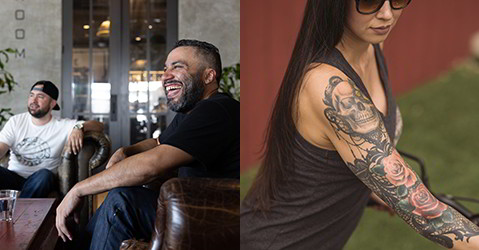 We believe the choices you make define you. It takes no effort to join the crowd. But it takes confidence to go your own way. Since 1901, we've been the choice of riders who make their own rules. We exist to create experiences that celebrate our legendary history, for riders who realize we're all a part of something bigger than ourselves. And are proud sharing that passion with other like-minded individualists.
We've done some amazing things together
By the early 1950s, the original Indian Motorcycle Wrecking Crew was dominating on both dirt and road courses, winning major events from coast to coast.
The Wrecking Crew was reborn in 2017, when Jared Mees won the American Flat Track championship in our first time back on the track in over 60 years. Since then, Indian Motorcycle has won 5 straight AFT championships.
In 1967, 68-year-old New Zealand native Burt Munro made motorcycle history by setting a new official land speed record on his modified 1920 Indian Scout Streamliner. The record stands to this day. 50 years later, Lee Munro honored his uncle Burt's 1967 record by piloting a modern "Spirit of Munro" Scout to a 190 mph run at the same Bonneville Salt Flats.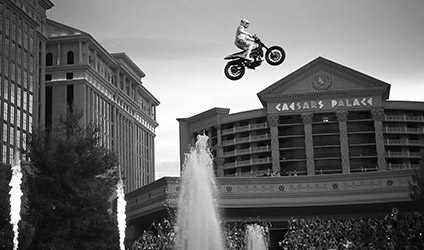 To celebrate the 50th anniversary of Evel Knievel's historic Las Vegas jumps, Travis Pastrana became the only person to successfully beat two of Knievel's distance records on an Indian Scout FTR750, including a 150 foot jump over the Ceasar's Palace fountain.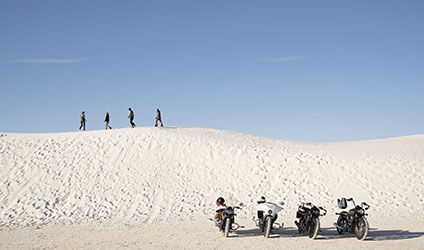 There are many amazing places on the globe to tour on your Indian Scout and we decided to give New Mexico a try. We teamed up with Iron & Air Magazine and took 4 riders to White Sands National Park to explore the western landscape.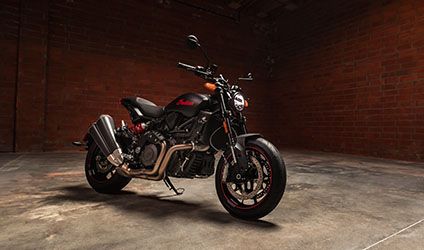 Indian Motorcycle has partnered with three renowned V-twin customizers for three builds to showcase the limitless personalization possibilities inherent to the Indian Chief platform. Each customizer will produce totally unique interpretations of the iconic motorcycle; including freestyle motocross legend Carey Hart, former Indian Larry tandem, Paul Cox and Keino Sasaki, and creator of "Bratstyle," Go Takamine.