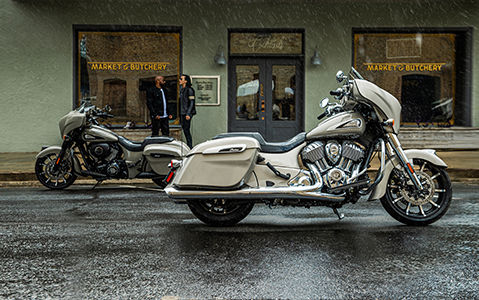 The award-winning Thunderstroke power plant delivers exceptional torque. And three ride modes—Tour, Standard, and Sport—give your bike the feel that's right for you.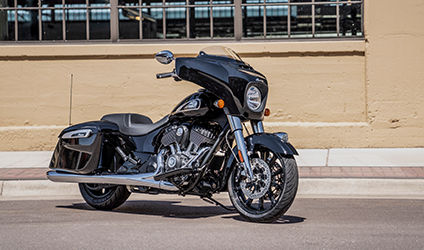 A fork-mounted fairing and crisp bodylines combine with the Thunderstroke engine for immediate style.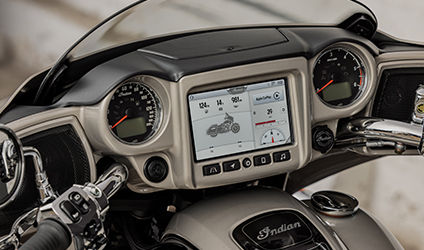 Cruise control, built-in audio, and keyless ignition are combined with a 7-inch touchscreen powered by RIDE COMMAND.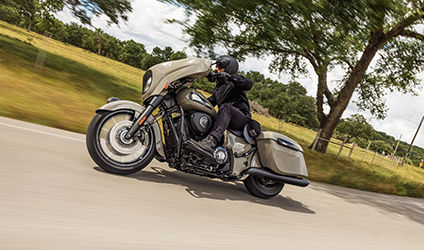 Whether you're moving up from a cruiser or a big bike pro, the Chieftain's cast aluminum frame, low seat, and ergonomic controls provide instant confidence.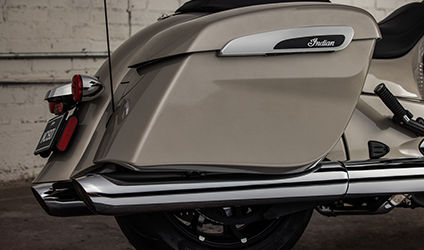 The hard saddlebags are sturdy and nearly bottomless. Plus, they are weatherproof and locking, so you can know your stuff is always safe.
There's an Indian Motorcycle for everyone. Build your own in our 3D motorcycle configurator.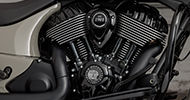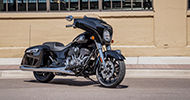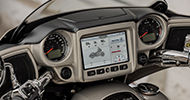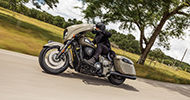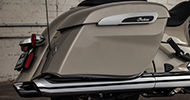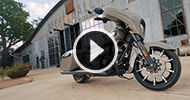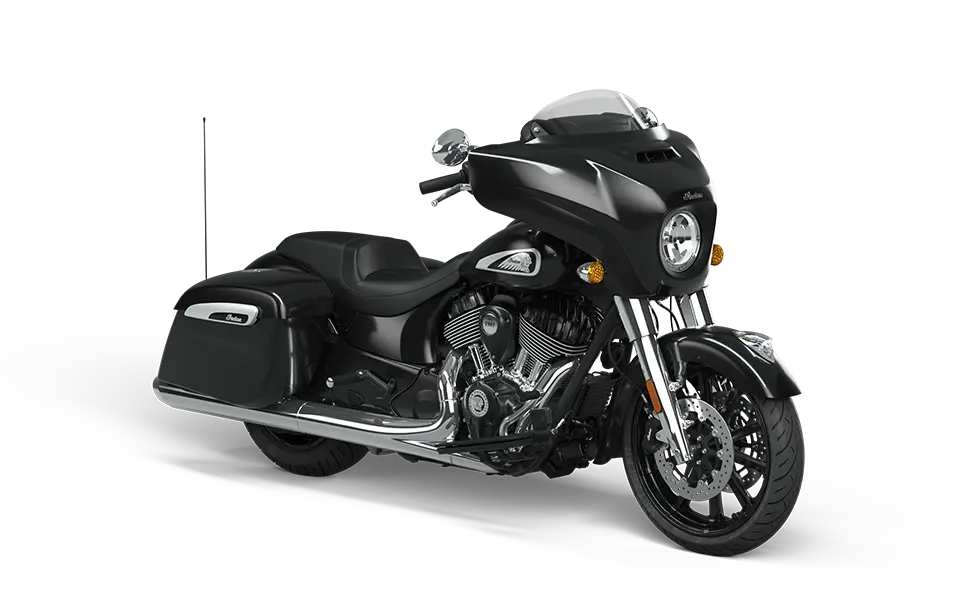 Chieftain
Starting at
$27,599
CA MSRP
Streamlined fork-mounted fairing, crisp bodylines, and modern amenities provide everything you need in a modern day bagger.
Chieftain Dark Horse
Starting at
$35,099
CA MSRP
Powered by the legendary Thunderstroke 116 giving you more power, more technology, and a meaner blacked out style.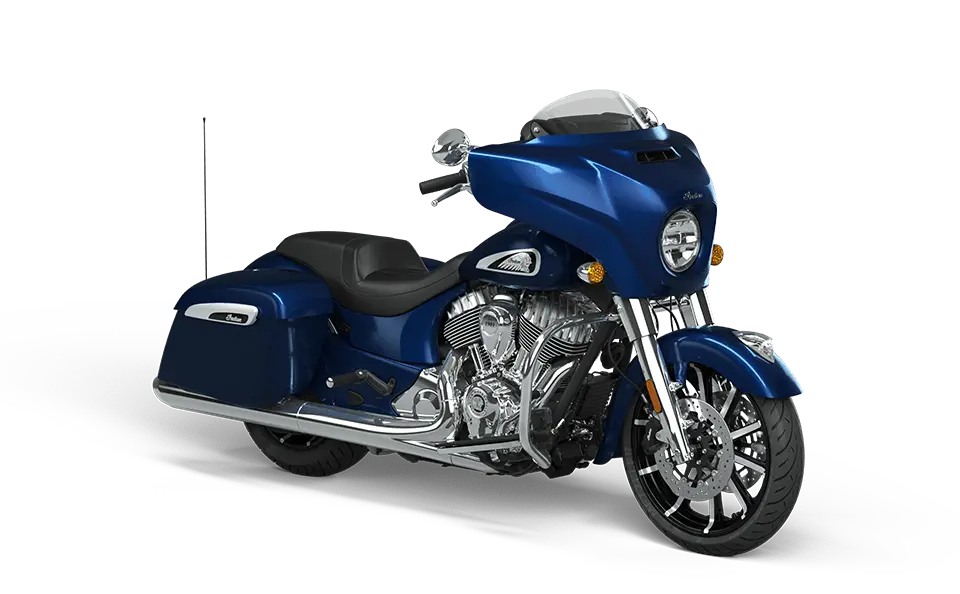 Chieftain Limited
Starting at
$34,999
CA MSRP
All the same great features of the Chieftain Dark Horse in a classic package of premium metallic paints and chrome finishes.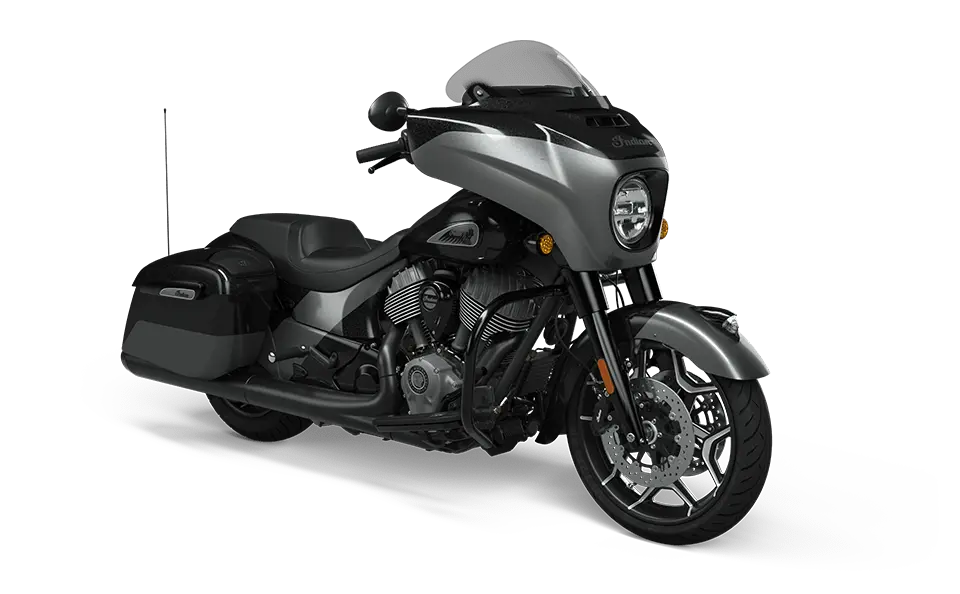 Chieftain Elite
Starting at
$40,499
CA MSRP
The most premium trim available wrapped in modern day bagger style. Hand-painted custom look and heart thumping audio.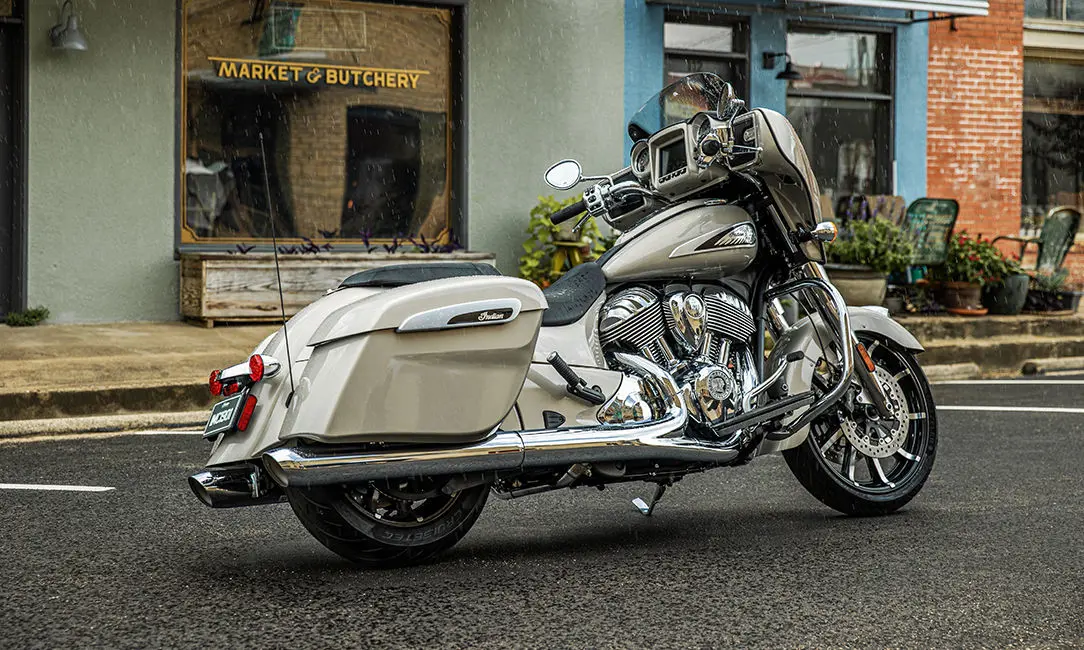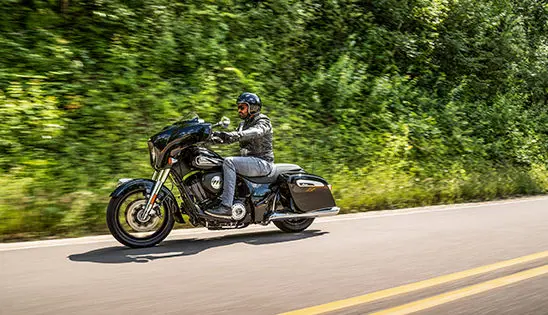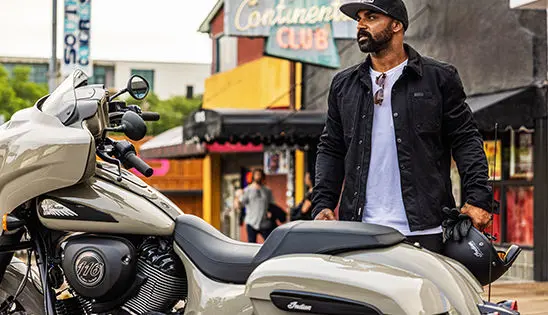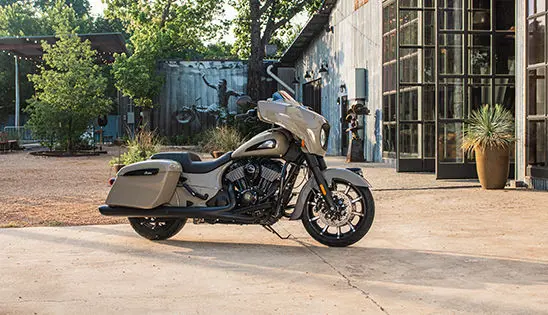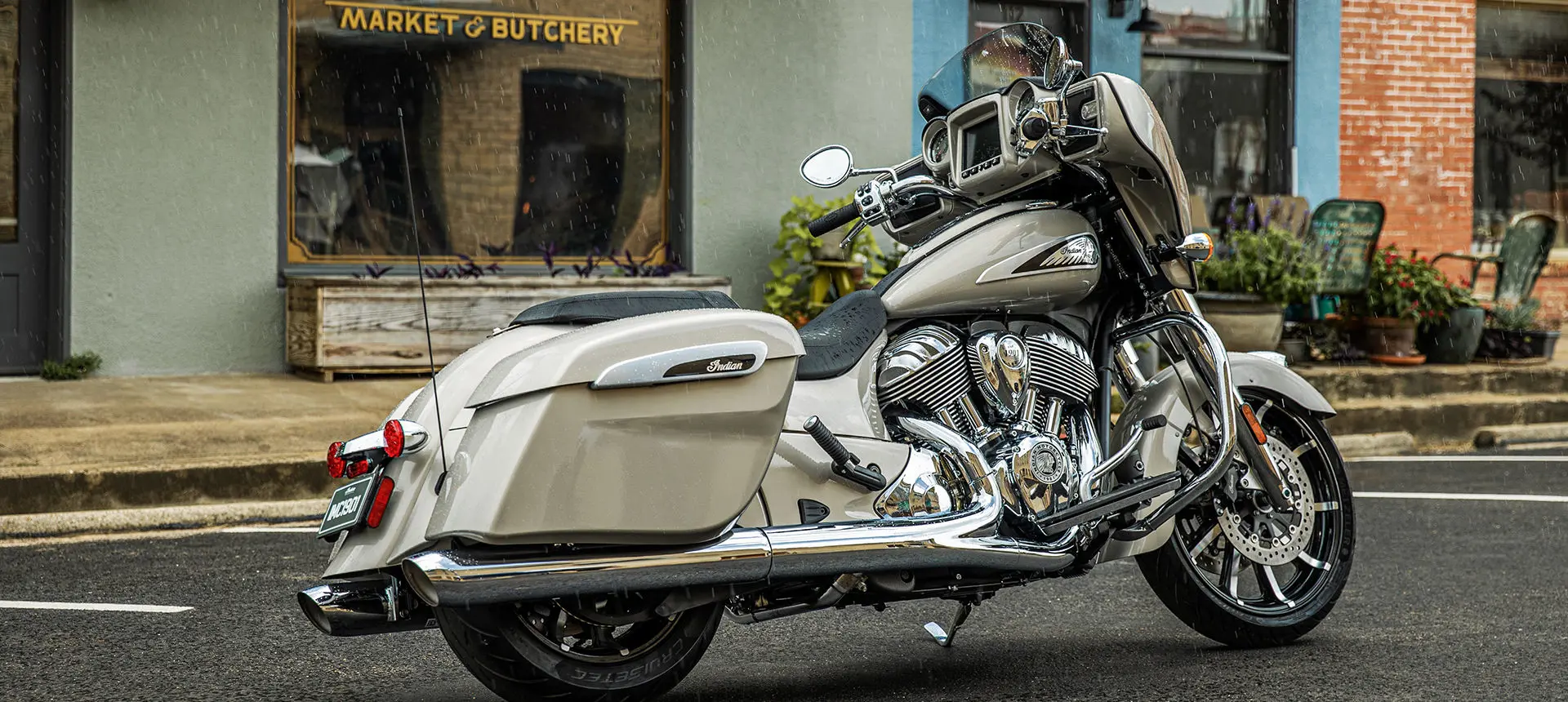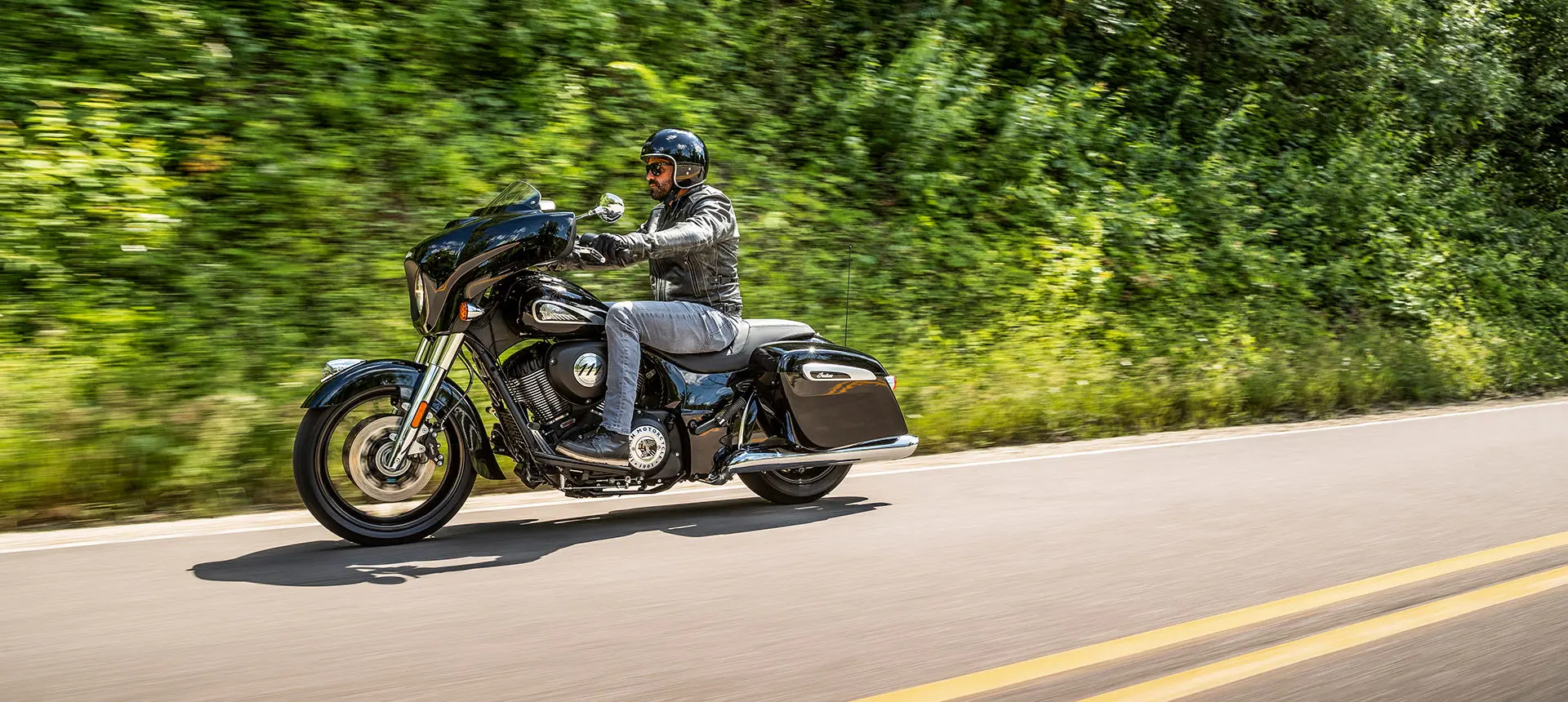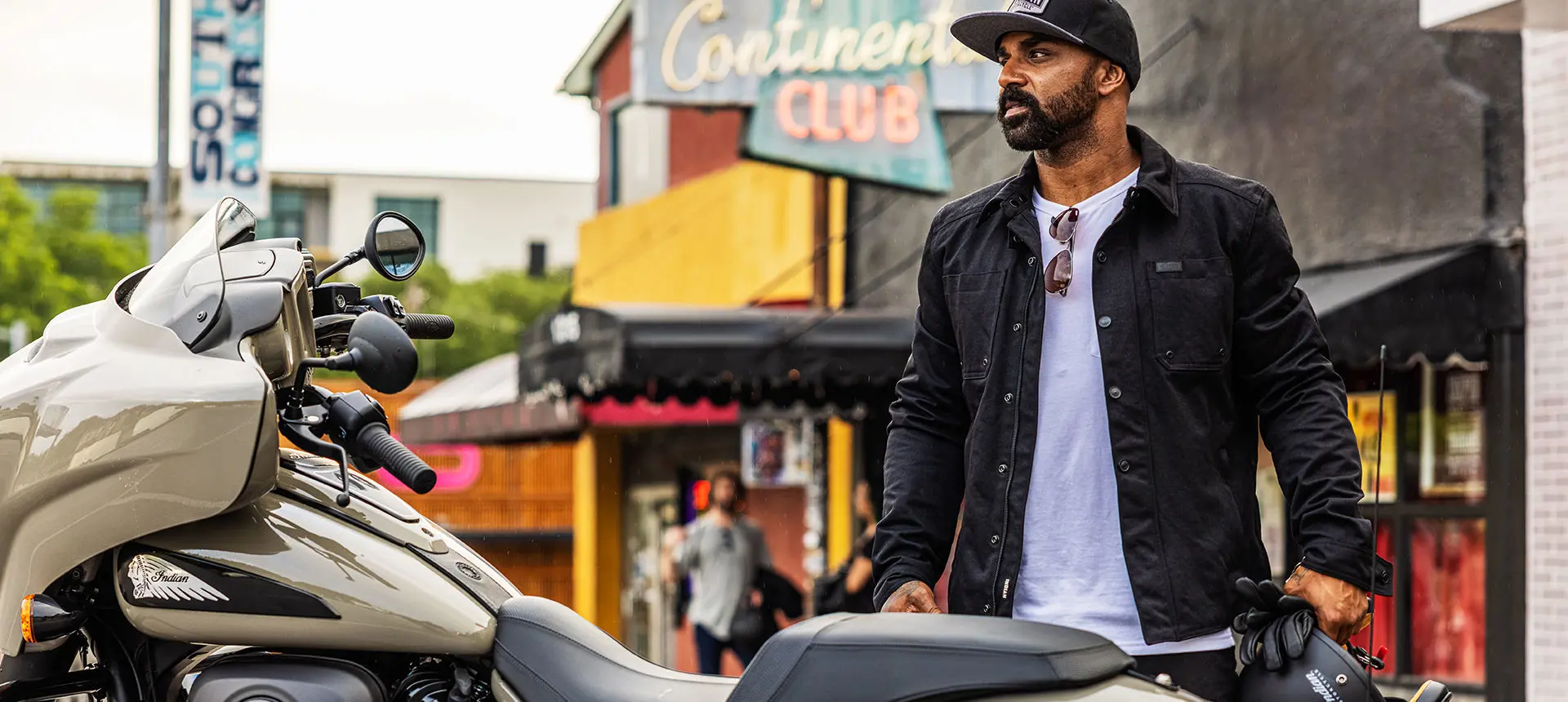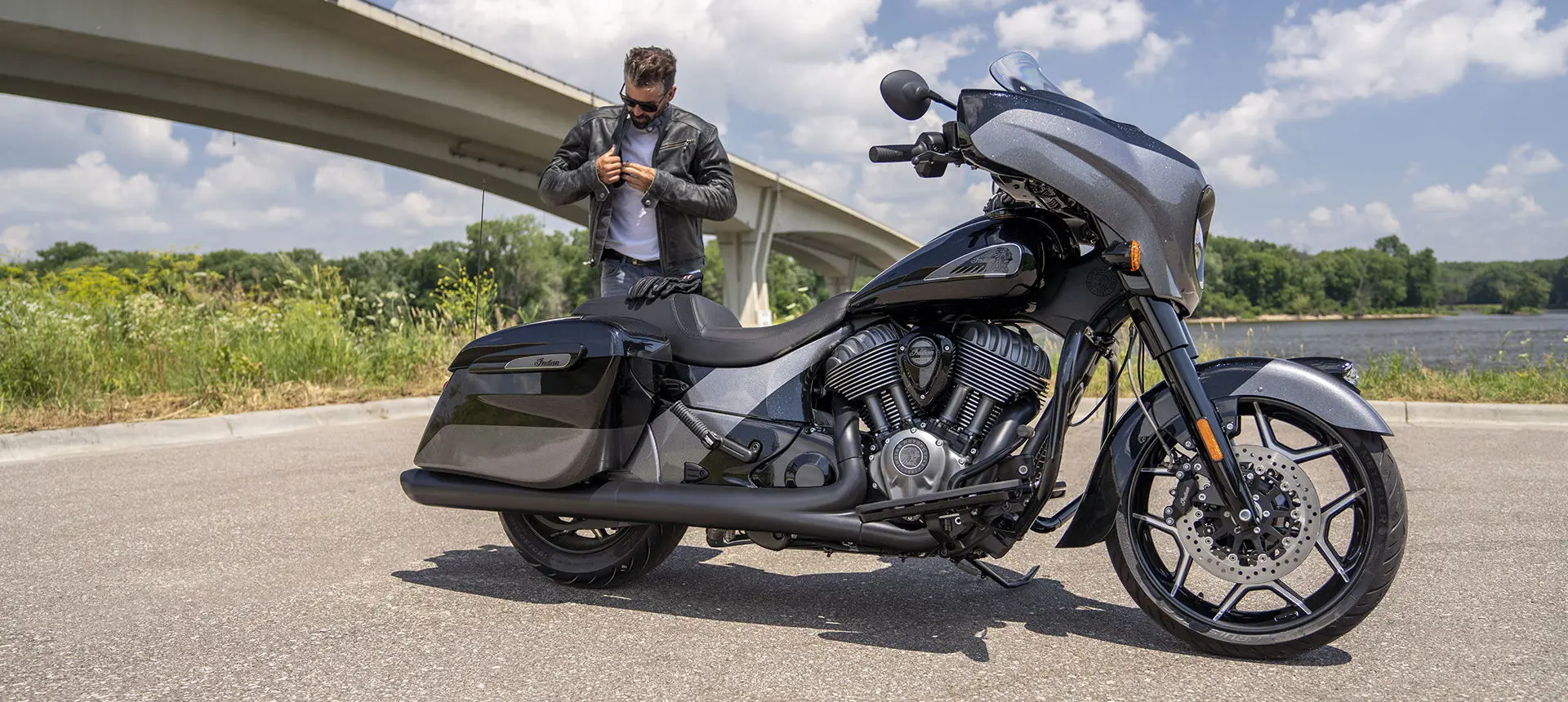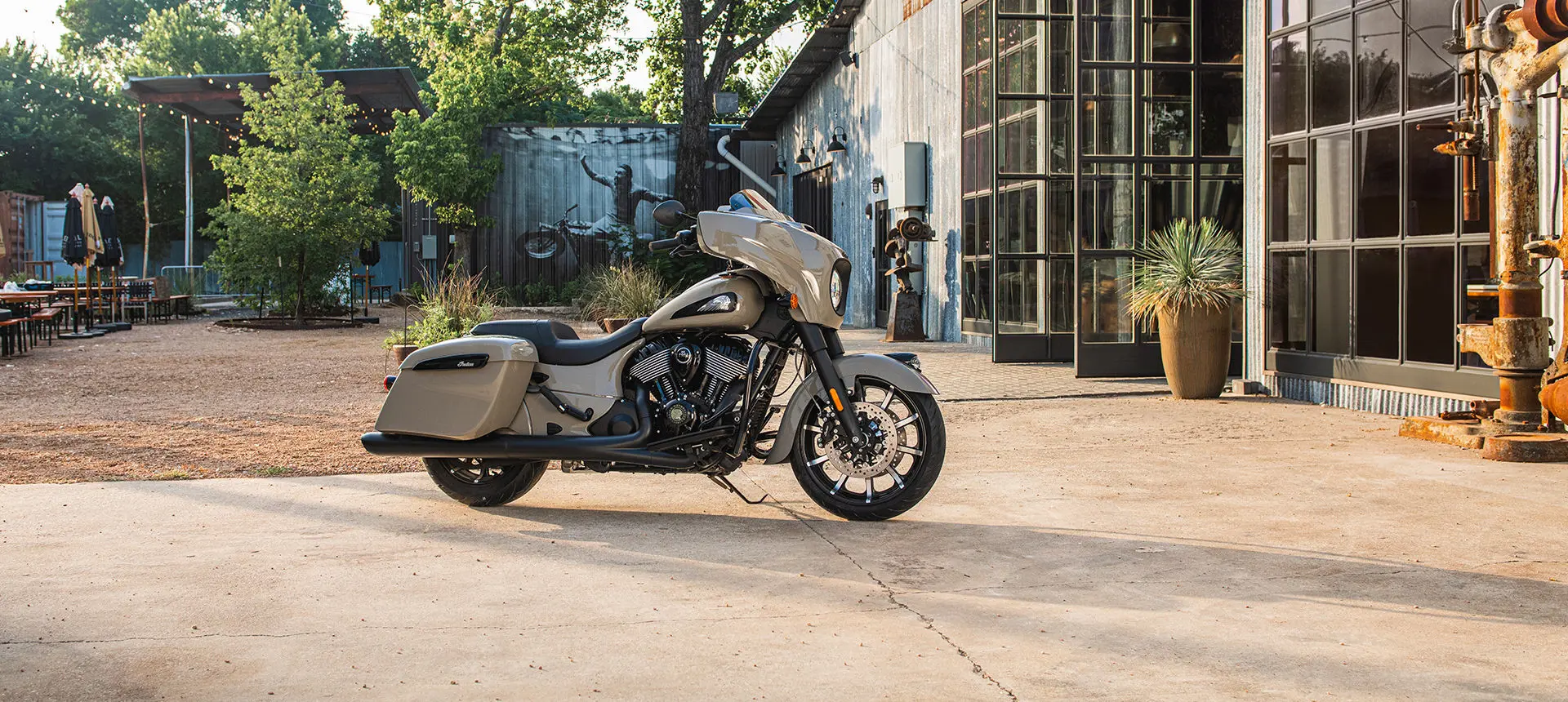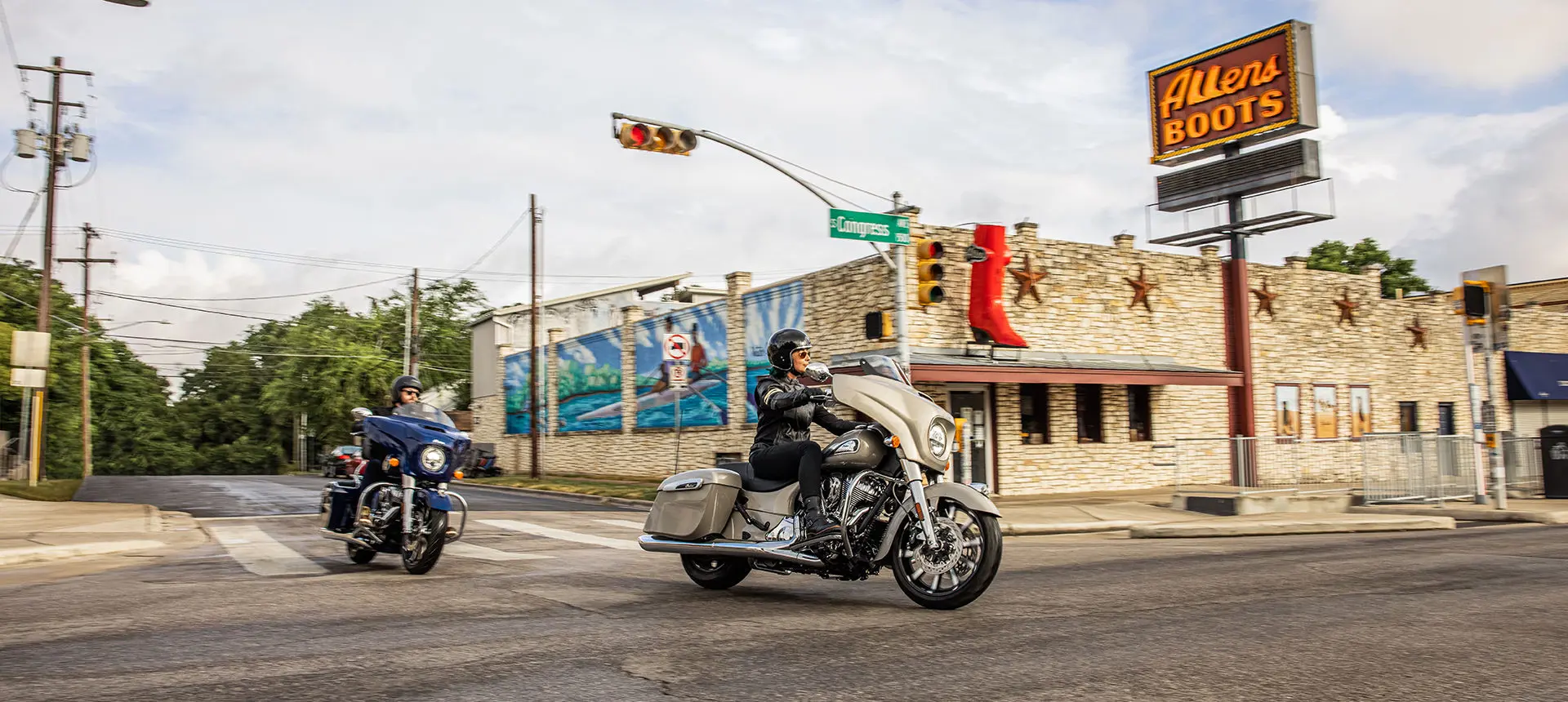 Add next-level power, rich sound and unmatched style with Indian Motorcycle performance accessories.
See and be seen with a variety of powerful, bright accessory lighting options.
Spirit Lake Luggage Collection
Pack everything you need for a weekend trip or a day around town with the versatile Spirit Lake Collection of soft luggage.