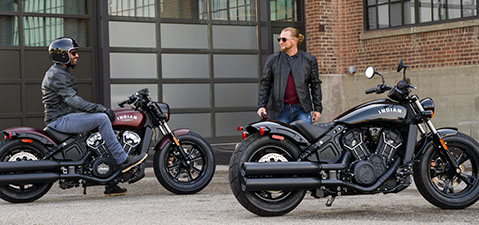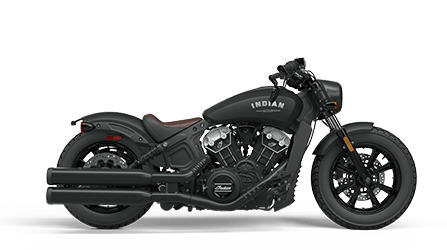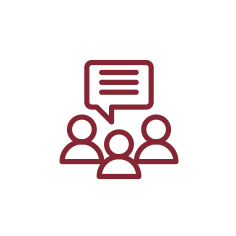 1. Log in to your Indian Motorcycle account to refer your friends and family via email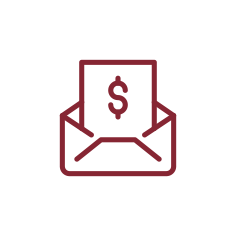 2. They will receive an offer with a coupon code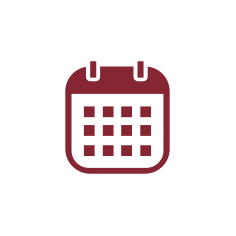 3. They have 60 days to redeem the offer by purchasing a new Indian Motorcycle
4. Once they do, you will be emailed your $250 credit towards parts, apparel, and accessories.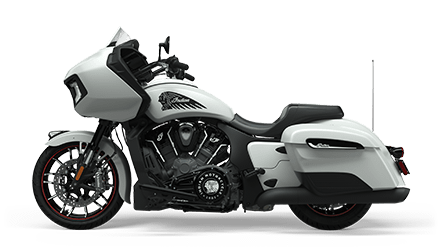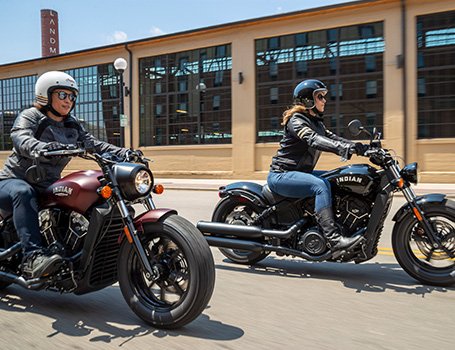 Only one referral code per email address can be sent.
The coupon code is unique to the friend you referred and cannot be shared.
An owner can have one successful referral and one $250 credit per calendar year.
It may take up to 4 weeks to process the reward back to the owner. The owner will get notified via email alert and it will show up in your IMR referral tile in your Indian Motorcycle account.
Right now, this program is only available for owners in the U.S. and Canada.
Overall Referral Program Rules
The Indian Motorcycle referral starts from January 1 to December 31, 2023. Both owner and referred customers are eligible to each receive a $250 PG&A credit (US or Canadian dollars) if the referred customer purchased a new, unregistered Indian Motorcycle from an authorized Indian Motorcycle dealer within sixty (60) days of receiving the referral email and presented the unique coupon code to the dealer (the "Purchase Period"). The exact expiration date of the offer will be present on the referral email. An owner is limited to a max of $250 in referral credits for the calendar year of 2023.
This referral email will contain a unique referral code that must be presented at the dealership. Please note that, by presenting the referral code at the dealership, you are authorizing us to share with the referring owner that you made a purchase using that code. The owner can only refer to an email address once in a calendar year. This coupon code is intended for the email recipient and is not to be shared with others.
The referred individual can only use their credit in-store at the dealership. They cannot refer themselves for this offer. The referred individual cannot try to redeem multiple referral codes in a single visit to the dealership. You can only redeem one referral code per day. The owner can only use their credit online at indianmotorcycle.com. Owners should allow up to four (4) weeks to see an email alerting them to a successful referral, as the dealer may have a delay in submitting these coupons for credit redemption. The owner does not receive their online credit until the referral coupon has been verified.
Referral Information
The friends and family you refer may not receive the referral email if they previously opted out of receiving email marketing communications from Indian Motorcycle. By selecting "Submit," you are directing Indian Motorcycle to send a referral email to your friend or family using the email address and other information provided, and you authorize us to share in that email your first and last name. The information that you submit will be handled in accordance with our Privacy Policy.
General Program Terms and Conditions: Both offers may be discontinued or modified at any time by Indian Motorcycle. Void where prohibited or otherwise restricted. Polaris, its dealers, and their respective employees are not eligible for this offer. Offer may be combined with other coupons, discounts, offers, or promotions, but not able to be stacked with other referral codes. The referred individual cannot try to redeem multiple referral codes in a single visit to the dealership. You can only redeem one referral code per day. This offer is not transferrable, not redeemable for cash or gift card. Returns of any Indian Motorcycle purchase will void the earned credits for current owners and referral customers. Referral PG&A credits must be redeemed within a single transaction. Applicable tax, shipping, and handling do not qualify towards coupon card amount. By submitting referrals with your name and email, you authorize and consent to Polaris Industries Inc., its affiliates and subsidiaries (collectively, "Polaris"), and/or its authorized dealers contacting you via phone, email, direct mail, and other forms of communication about Polaris, its products, offers or marketing materials.
INDIAN and INDIAN MOTORCYCLE are registered trademarks of Indian Motorcycle International, LLC. Always wear a helmet, protective clothing and eyewear, and insist your passenger does the same. Ride within the limits of the law and your own abilities. Read, understand and follow your owner's manual. Never ride under the influence of drugs or alcohol. © 2023 Indian Motorcycle International, LLC