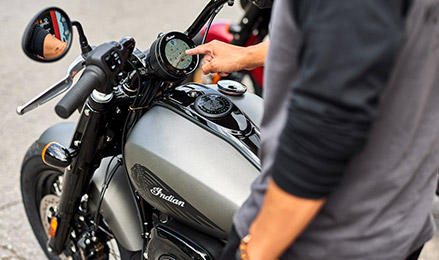 Top Motorcycle Tech Upgrades
>
Every experienced motorcycle rider has done it—watched a bike roll past that has a little something extra installed. Something special that caught our attention. Maybe it was some sick headlights that followed the rider's lean. Or a rocking sound system that left no doubt they'd arrived on the scene. Or perhaps it was the security "chirp" you're more accustomed to hearing from a car, yet feels so much more exclusive on a mean-looking bike.
This is the tech that turns an ordinary ride into something extraordinary. Here are a few of our favorite motorcycle gadgets that can be added to an existing bike with the help of a motorcycle mechanic or built into something brand new.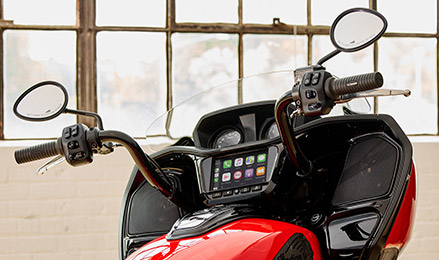 Tech That Often Comes Standard on New Motorcycles
When you're talking motorcycle gear on an older bike versus a new one, there's no comparison. A brand-new motorcycle generally comes with a few extras. Especially as yesterday's high-end motorcycle upgrades become today's straight-off-the-assembly-line features. Just like cars, the innovation is fast-paced and furious. Even a year or two makes a big difference in build. Here are a few things to look for when you're buying new: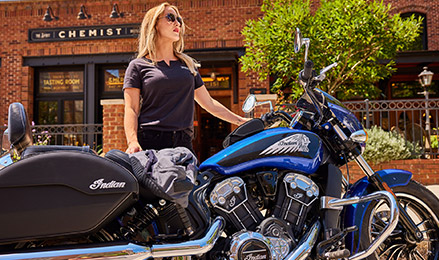 Best Add-ons to Upgrade Your Bike
If you're considering upgrades to an existing bike, here are few things you might consider. Everything from ride comfort and performance enhancements to tech add-ons—there are plenty of options to help make an older bike feel new again. If you bought your motorcycle from a dealer, you can easily go through them to help you purchase and install any updates. Local mom-and-pop motorcycle repair shops can also be a convenient resource.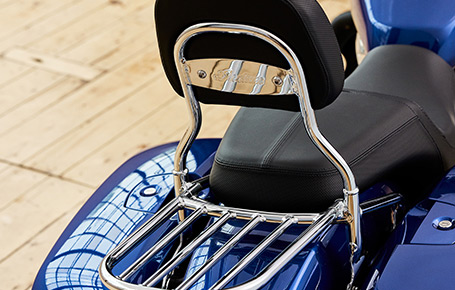 Think heated grips, backrests, handlebar risers and adjustable foot pegs to fit the bike to you and your preferred riding style.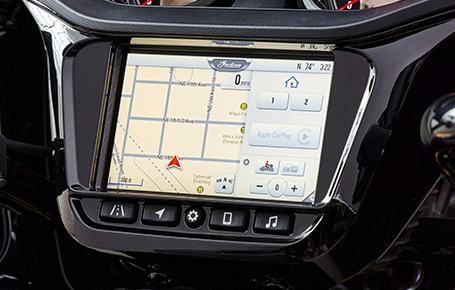 Motorcycle Displays with GPS Technology
Upgrade your digital display to allow smartphone connectivity for access to Apple CarPlay®, GPS navigation, and live traffic and weather updates.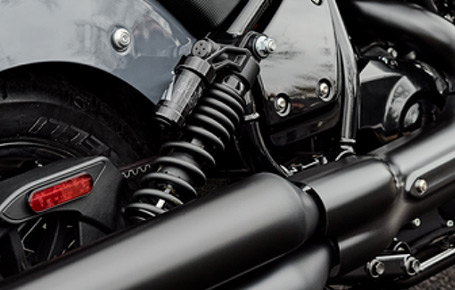 Improve ride, handling and comfort with an upgraded suspension. You can even customize your ride with shocks that let you fine-tune preload and rebound.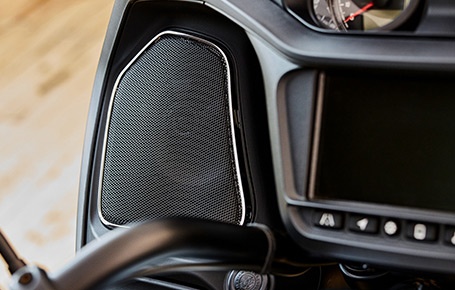 High Tech Audio Upgrades and Bluetooth® Connectivity
Add a loud and proud sound system, like PowerBand Audio, to your motorcycle—one that's designed to overcome the road noise and has Bluetooth® for hands-free convenience.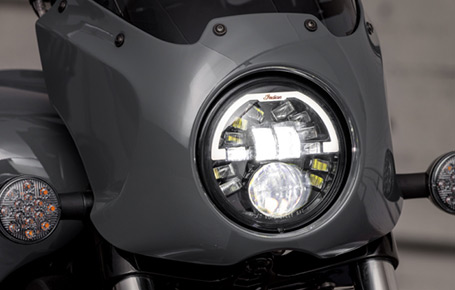 See and be seen with bright, powerful lighting that brings out more details in the dark. Be sure to check out the latest adaptive headlights that follow your lean to illuminate curves.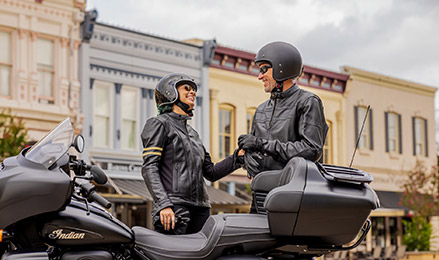 Don't Forget To Upgrade Your Gear
In addition to updates to your bike, you can upgrade how you prepare for the open road. Things like helmets with Bluetooth® compatibility can help you communicate with others in your group. UVA+UVB sunglasses can help cut glare, reduce eye fatigue and bring out details in the road. And GPS apps for your phone, such as RIDE COMMAND, can help you navigate and find the best places to stop along the way.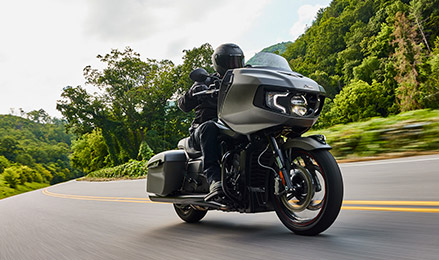 Once you have your motorcycle (and yourself) outfitted with the latest gear, it's time to get out there and test some of it out. Technology is changing every day, and keeping your bike up to date with some of the latest tech can make the experience more enjoyable and enhance your safety. We'll see you out there.