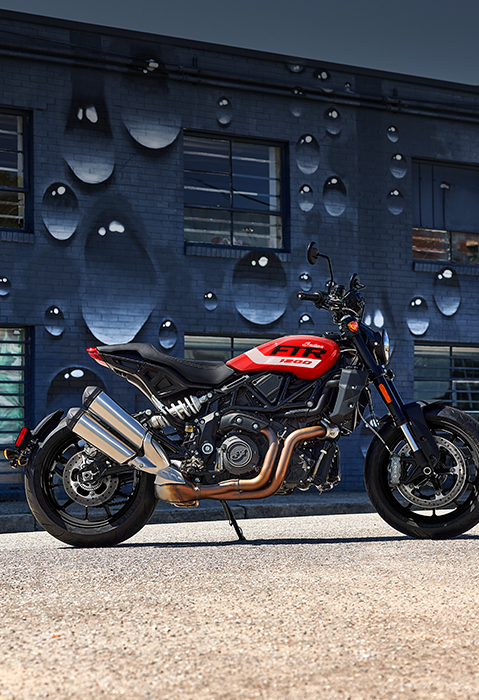 Color
{{variant.SiteWholegoodColor}}
{{selectedOptionVariant.SiteWholegoodColor}}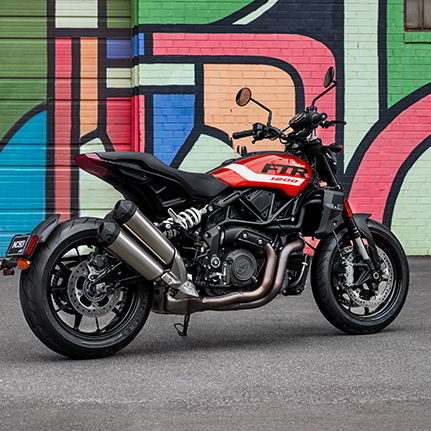 Chiseled and muscular, FTR is the essence of what a motorcycle should look like - a brutish V-twin engine in plain sight, tightly surrounded by an elegant looking trellis frame.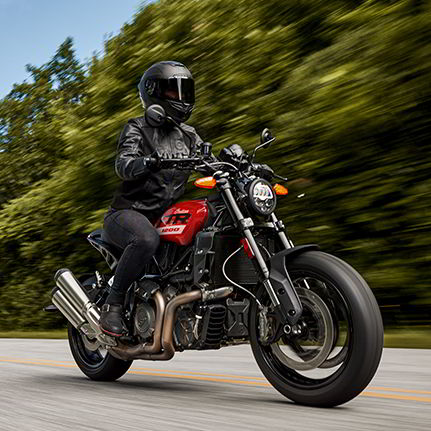 The character of a high-revving liquid-cooled American V-twin is remarkable. With 120hp and 87 ft-lbs. of torque, the 1203cc can be civilized around town, or grab a handful of throttle and its hooligan personality can't be hidden.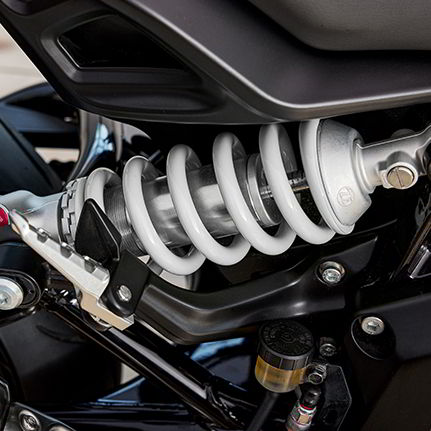 FULLY ADJUSTABLE SUSPENSION
Fully adjustable front suspension and piggyback rear shock let you dial in your ride to the exact feel you want - keeping you planted on city streets or back roads without sacrificing handling.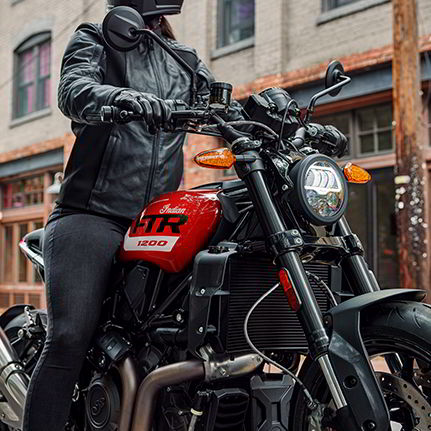 Ride longer in comfort with cruise control and rear cylinder deactivation that come standard. Because once you head out, you're bound to be going for the long haul.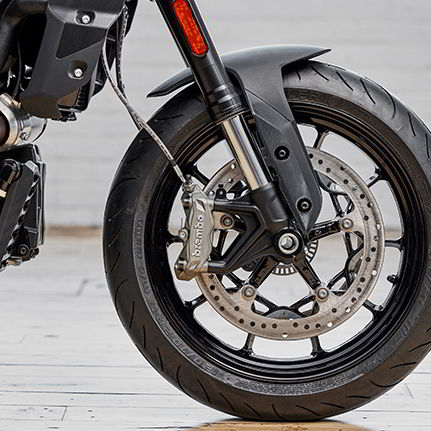 Adjustable 43mm upside down front fork and single exposed rear shock make the FTR stand out. Massive Brembo® 4-piston mono block calipers grab dual 320mm rotors and are specifically tuned for incredible control and braking power.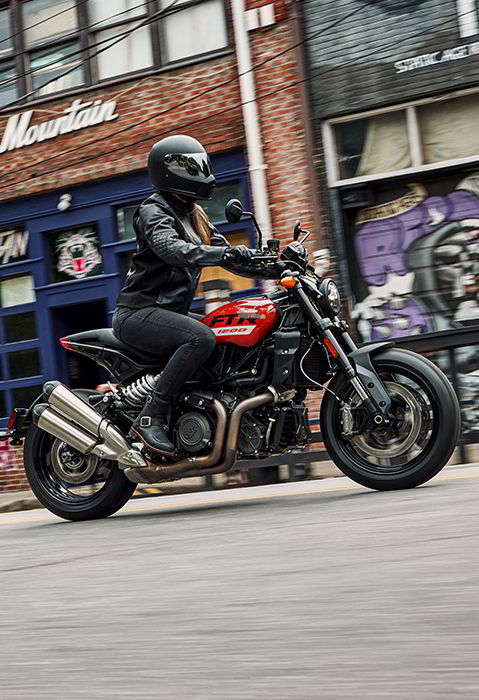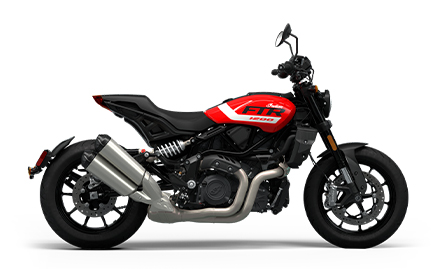 6 Speed Liquid Cooled 1203cc V-Twin
Add extra performance, premium style, increased comfort, or dedicated function to transform your FTR just the way you want it.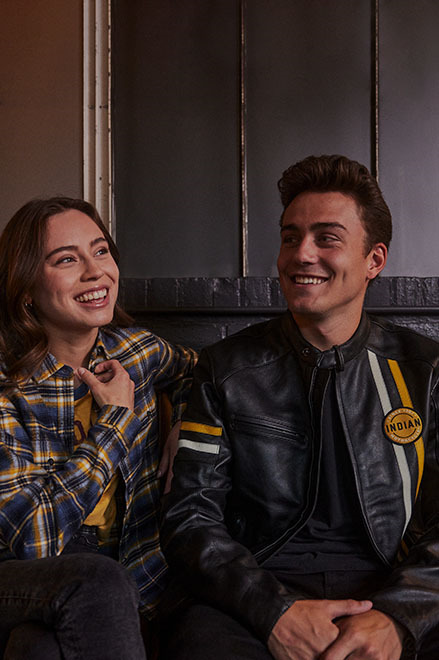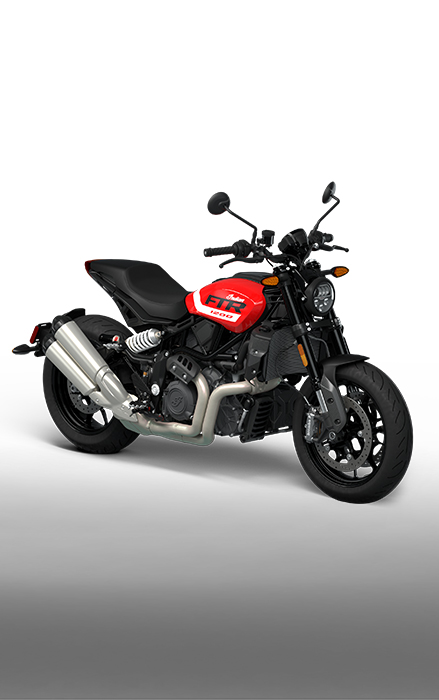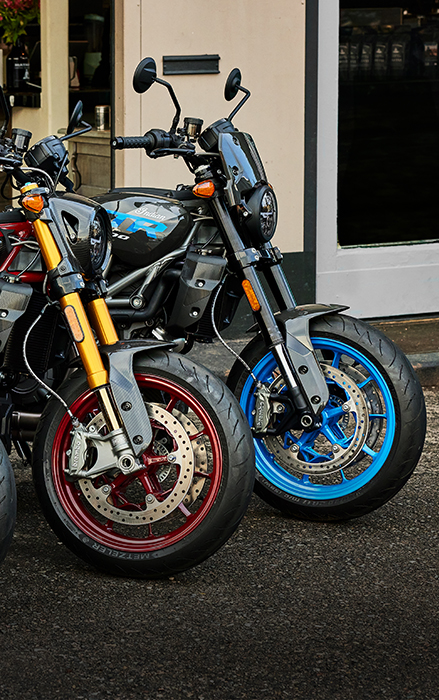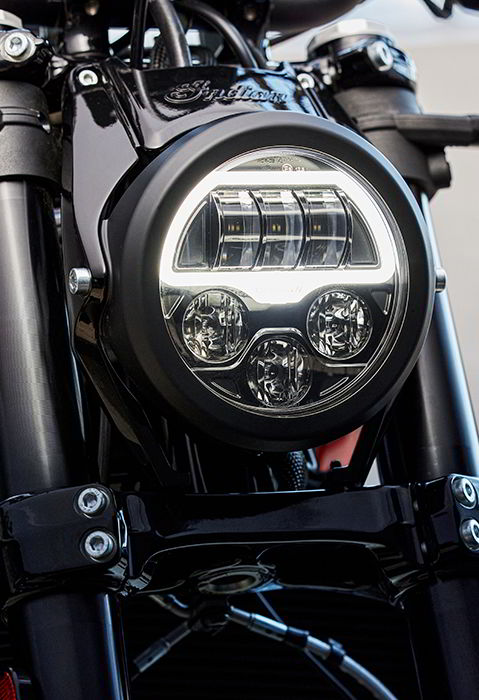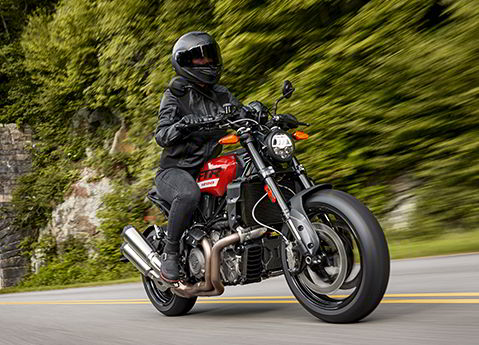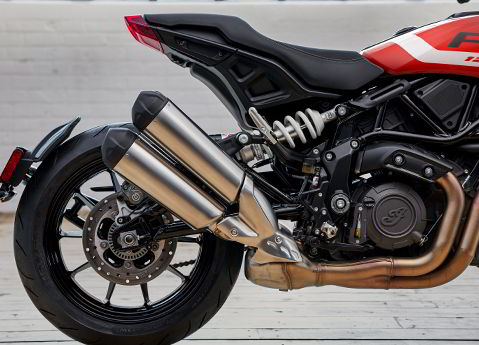 Sorry, we couldn't find that location.
{{ wholegood.name }}
Starting at
{{ wholegood.price }}
CA
Closest Dealer with Inventory
{{ wholegood.dealer?.distance}} km
{{ wholegood.dealer?.businessName }}
{{ wholegood.dealer?.city }}, {{ wholegood.dealer?.region }}, {{ wholegood.dealer?.postalCode }}
{{ wholegood.dealer?.phone }}