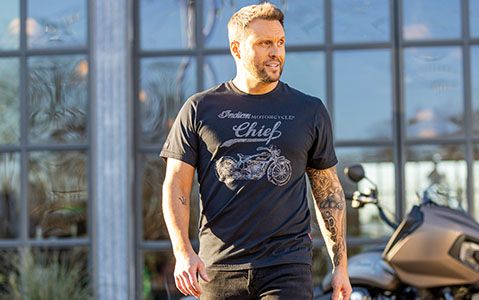 In 1901, two fearless trailblazing innovators—George M. Hendee and Oscar Hedstrom—founded America's first motorcycle company. They started Indian Motorcycle by taking a risk and going all-in on something entirely new and unheard of to most Americans—the motorcycle. Their passion lives today at the core of our brand. ​​

This collection was designed to celebrate our history as well as our passion to create what's next for American Motorcycling.
1901

INDIAN MOTORCYCLE FOUNDED
Founded by world-renowned bicycle racer George Hendee and powered by Oscar Hedstrom's revolutionary 42-degree V-twin engine, Indian Motorcycle built a legacy for its technical innovation, racing excellence and unmatched brand loyalty.​
The IMC Factory Sign T-Shirt features the original Springfield, Massachusetts factory sign and key milestones in the earliest days of Indian Motorcycle.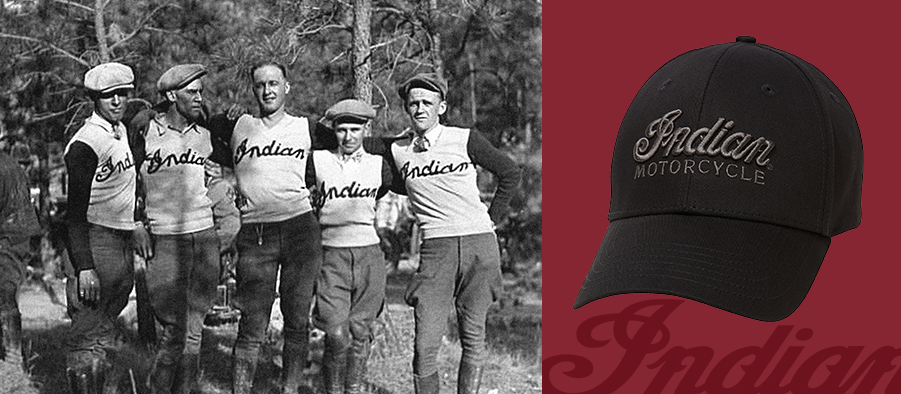 1910
ICONIC SCRIPT LOGO ESTABLISHED
Introduced in 1910, the iconic Script Logo ushered in a new era of success on and off the track for Indian Motorcycle. Within a year of the logo's inception, the Indian Motorcycle racing team swept the podium at Isle of Man - a catalyst for scores of podium wins to follow. ​
The 1910 Script Logo Hat features the original script logo.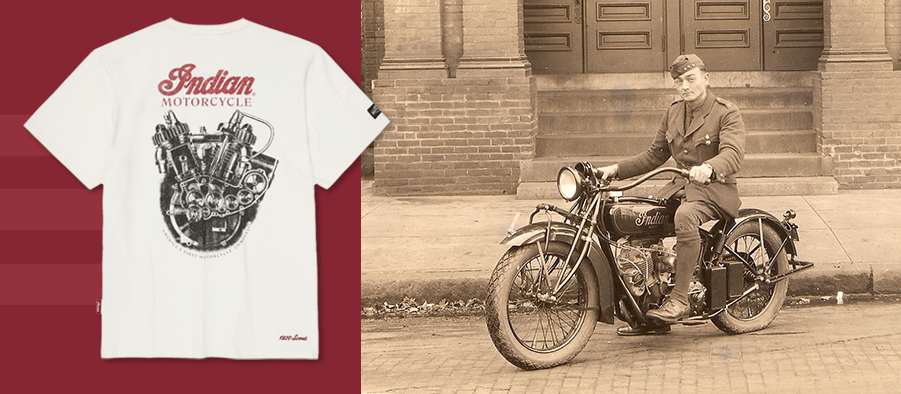 1920
INDIAN SCOUT LAUNCHED
Since its debut in 1920, the Indian Scout has set the standard as an iconic motorcycle. With its innovative helical gears and lightweight frame, the Charles Franklin 1920 Scout became a favorite of riders seeking a thrill. Nearly half a century after its inception, the 1920 Scout was still the bike of choice for 68-year-old Burt Munro, who set a new land speed record of 184 mph at the Bonneville Salt flats in 1967. Today, the Scout is a popular choice for new and experienced riders alike. ​

​The 1920 Scout Engine T-shirt features the iconic 1920's Scout engine.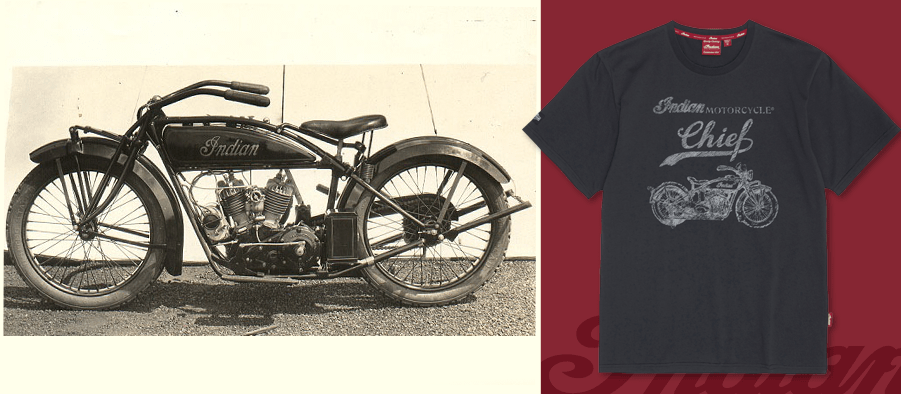 1922
INDIAN CHIEF LAUNCHED
One year after legendary Isle of Man racer and Indian Motorcycle engineer, Charles Franklin, launched Indian Motorcycle's most enduring line, the Chief, Indian Motorcycle introduced the Chief 74. This bike featured a class-leading 74 cubic-inch engine and boasted more power than any other Indian Motorcycle to date, earning it the name "Big Chief." 100 years later, the reborn Indian Chief honors the original machine – one of the most historic and influential motorcycles of all time. ​
The 1922 Big Chief T-Shirt features a sketch of the original Big Chief motorcycle.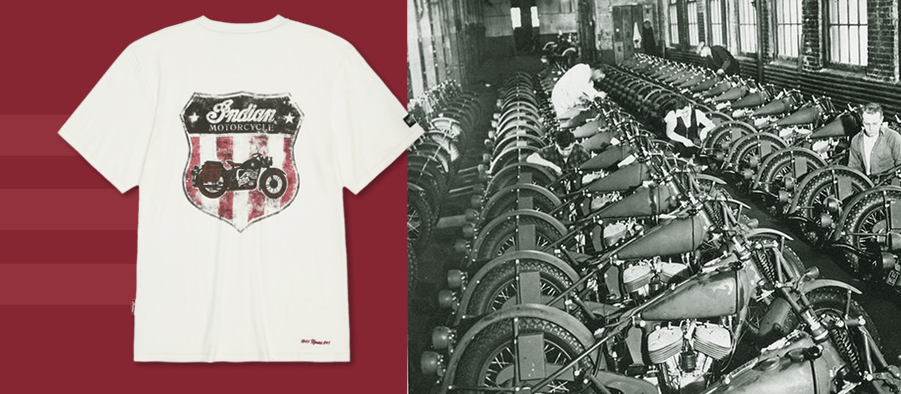 1941
MODEL 841 BUILT FOR U.S. ARMY
Amidst the second world war, the U.S. War Department issued contracts for experimental military motorcycles. Indian Motorcycle developed numerous options, including motorized tricycles and extreme lightweights that could be dropped out of airplanes, earning the company two Army-Navy "E" Awards during the war. ​

The 841 Bike T-Shirt features the shaft driven motorcycle developed for desert warfare. This bike was one of three Indian Motorcycle models that answered the American and Allied forces call to action.