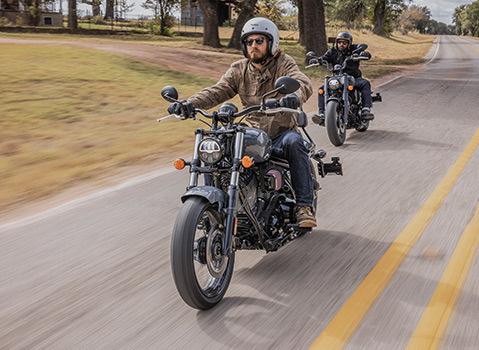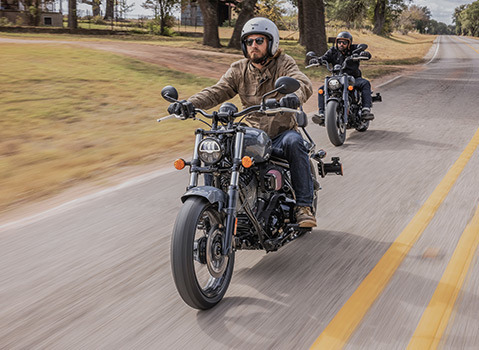 LEAD THE CHARGE THIS SPRING
The road calls your name loudest when the weather warms up, bringing clear stretches of road that are just waiting to be explored. You've been patient. It's time to be yourself again.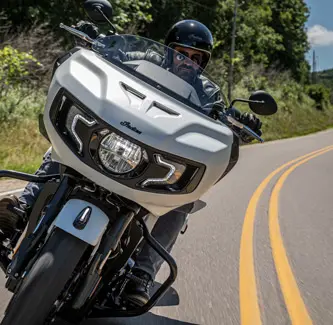 THE ROAD IS READY - MAKE SURE YOUR RIDE IS TOO
Now is a great time to take your bike out for a spin. It's also the perfect time to start a maintenance routine. Before hitting the asphalt, give your bike a once over to assess any wear and tear. Also, get familiar with proper motorcycle care practices like when to check your oil, what to pack and how to take advantage of maintenance offers.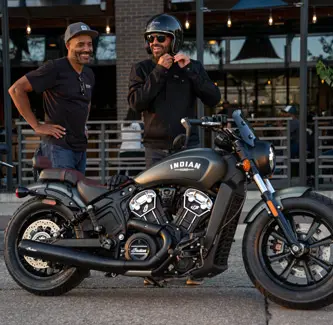 COMFORTABLE RIDING GEAR FOR ANY WEATHER
Stand out on the road with the jacket, helmet, and gloves that suit your style. Stand out everywhere else with casualwear and layers to show the world your passion for the road less traveled.
Shop the Indian Motorcycle Outpost to find riding gear that suits your style, with the protection level you want, allowing you to ride comfortably no matter the weather.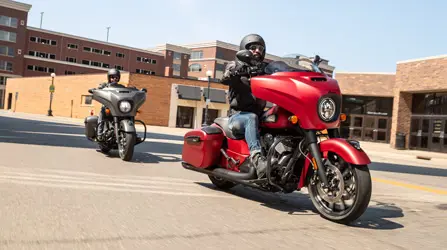 Keep your garage stocked with items like an extra belt, spark plugs and oil to ensure you're always ready to get out there.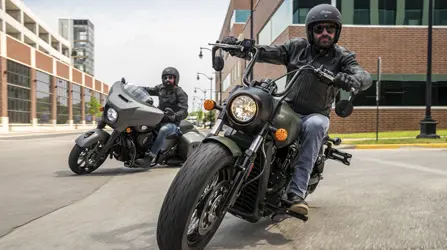 INDUSTRY-LEADING MOTORCYCLES WITH TOP-NOTCH SERVICE TO MATCH
Our dealers offer top-notch service while using authentic Indian Motorcycle products so you can make the most out of every ride. Our dealers are open and ready to help you prepare for spring riding.