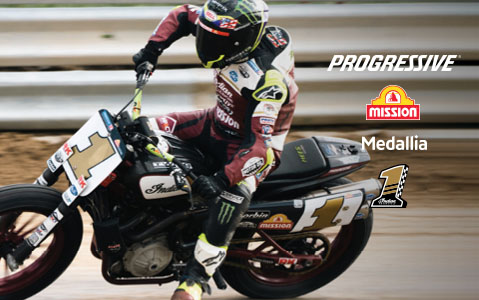 INDIAN MOTORCYCLE FLAT TRACK RACING
Our legend was built on racing and innovation. The Wrecking Crew has racked up six in a row championships after clinching the 2022 title.
A CELEBRATION OF DOMINANCE
For six years running, the FTR750 has taken the top of the podium in American Flat Track® racing. Race fans around the world are invited to celebrate the winning legacy of the Indian Motorcycle Wrecking Crew with the introduction of the FTR Championship Edition.
THE FTR750 DOMINATES THE FLAT TRACK
For generations, Indian Motorcycle dominated the world of motorcycle racing and continues to do so. The FTR750 is a proven powerhouse bike carrying the world's best racers.
Davis Fisher #67
Jarod Vanderkooi#20
Brandon Robinson #44
Ryan Varnes #68
Jeffrey Carver Jr #23
Bronson Bauman #37
Sammy Halbert #69
Brandon Price #92
Robert Pearson #27
Bryan Smith #4
Patrick Buchanan #71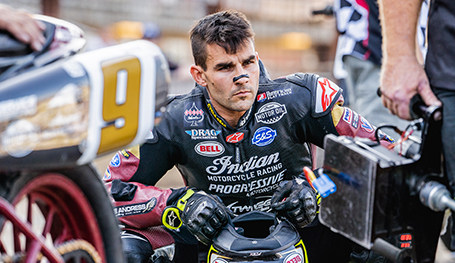 Eight-time Flat Track Grand National Champion including the 2022 Championship and two-time X Games gold medalist in both 2016 and 2018
A LEGACY OF WINNING
Indian Motorcycle has a storied history on the Flat Track. The original Indian Motorcycle Wrecking Crew of the 1940s and '50s—Ernie Beckman, Bill Tuman and Bobby Hill—are icons of the sport. The famed rivaly between Indian and Harley-Davidson® is the stuff legends are made of.

We're back to rekindle the fire that, for years, defined the sport of Flat Track racing. With a revolutionary new bike and a revamped Indian Motorcycle Wrecking Crew, we're here to challenge the world's top manufacturers and reclaim our place atop the Flat Track racing world.
OUR PARTNERS
A big thanks to our partners, who help make the Indian Motorcycle® Flat Track racing dream a reality!