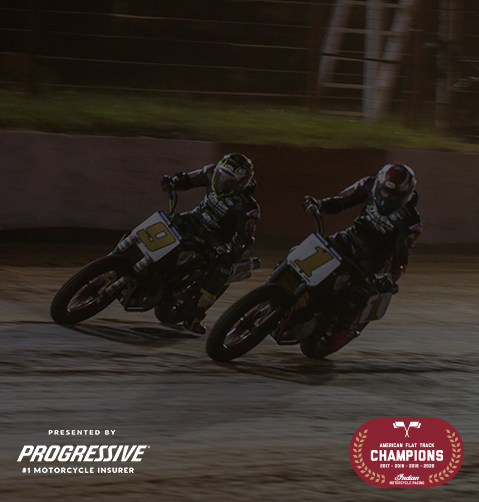 THE FTR750 DOMINATES THE FLAT TRACK
For generations, Indian Motorcycle dominated the world of motorcycle racing and continues to do so. The FTR750 is a proven powerhouse bike carrying the world's best racers.
A LEGACY OF WINNING
Indian Motorcycle has a storied history on the Flat Track. The original Indian Motorcycle Wrecking Crew of the 1940s and '50s—Ernie Beckman, Bill Tuman and Bobby Hill—are icons of the sport. The famed rivaly between Indian and Harley-Davidson® is the stuff legends are made of.

We're back to rekindle the fire that, for years, defined the sport of Flat Track racing. With a revolutionary new bike and a revamped Indian Motorcycle Wrecking Crew, we're here to challenge the world's top manufacturers and reclaim our place atop the Flat Track racing world.