---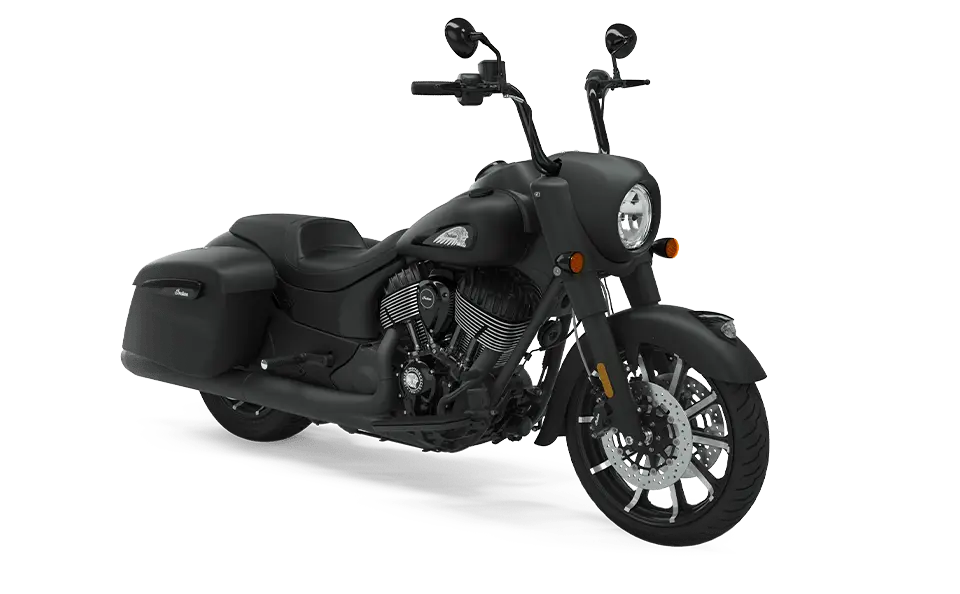 Indian Springfield Dark Horse
Starting at
$27,499
CA MSRP
Trim & Color options
Thunder Black Smoke
2019 Jack Daniel's® Limited Edition Indian Springfield® Dark Horse® starting at $39,499 - Learn More

The matte paint scheme complements the gloss black accents for a premium look.
POWERFUL THUNDER STROKE 116 V-TWIN ENGINE
The iconic Thunder Stroke 116 delivers 126 ft-lbs of torque for exceptional acceleration and power.
Easy to handle and effortlessly balanced, the Springfield Dark Horse makes quick work of corners with its lightweight cast aluminum frame and improved touring design.

Springfield Dark Horse
( / )