The purpose built Indian Scout FTR750 revolutionized Flat Track racing. We combined form and function to push the boundaries of speed, maximize efficiency, and redefine control.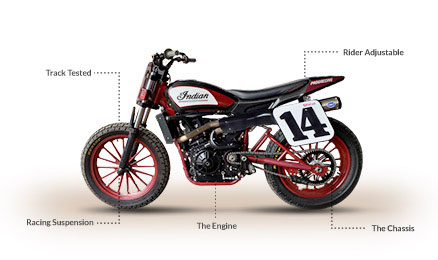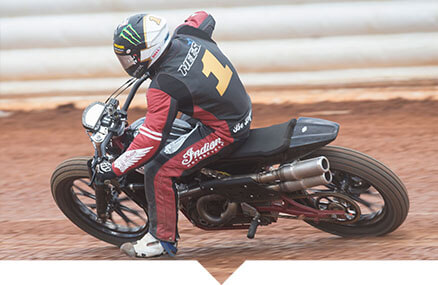 TRACK TESTED
During development the FTR750 was put through its paces by several professional Flat Track riders including Jared Mees and Joe Kopp.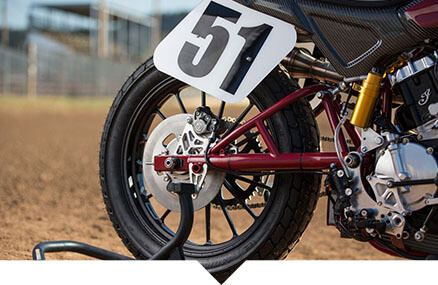 RACING SUSPENSION
The race tuned Ohlins 43mm conventional front suspension and the rear Ohlins fully adjustable mono-shock are tuned for traction and cornering. The goal is to keep the bike relatively stable or flat, so the rear wheel is hooked up and delivering full traction as the bike exits a corner.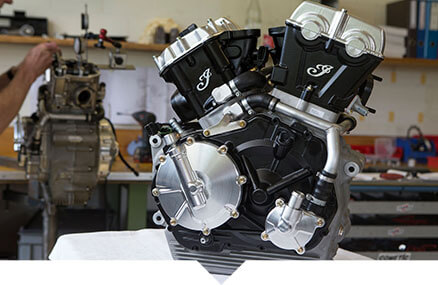 THE ENGINE
The FTR750 is powered by an all-new 750cc, 53-degree V-Twin. The engine sports dual overhead cams with four valves per cylinder, water-cooling, fuel injection, and counter-balancing to reduce vibration. The engine has a bore and stroke of 88mm x 61.5mm and a one-piece crankshaft.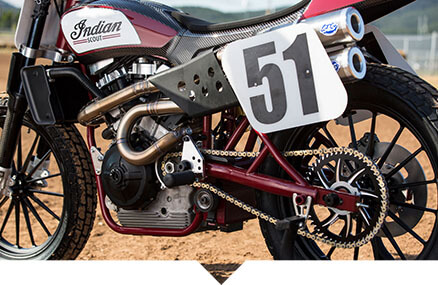 THE CHASSIS
The FTR750 chassis was engineered for strength and for power transfer. Several elements of the chassis and suspension are adjustable so the bike's posture can be tuned for specific track designs and track conditions.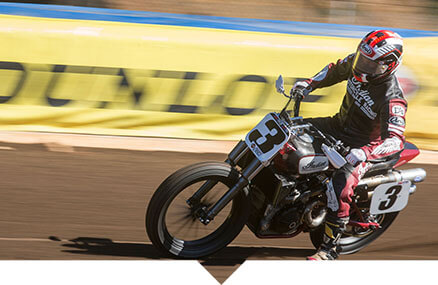 RIDER ADJUSTABLE
Almost everything on the FTR750 was designed to be tuned and adjusted to fit each riders unique style and preferences. The flat seat design allows riders to move freely on the bike no matter the track or conditions.


Indian Scout FTR750, A Championship Winner