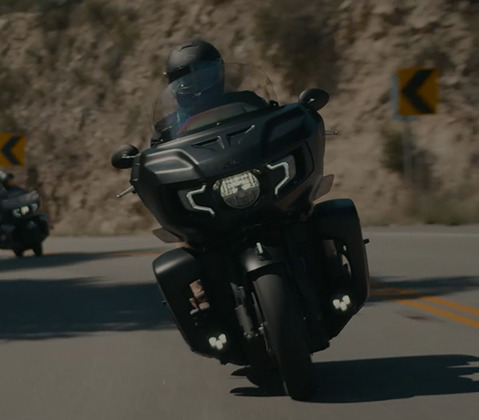 An Indian Pursuit to Suit your Needs
A modern day touring machine equipped with modern day tech and essentials needed for longer rides.
Explore the Indian Pursuit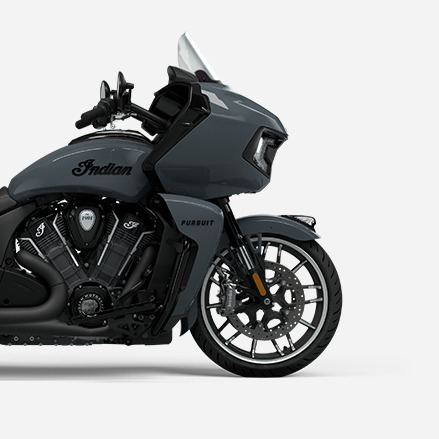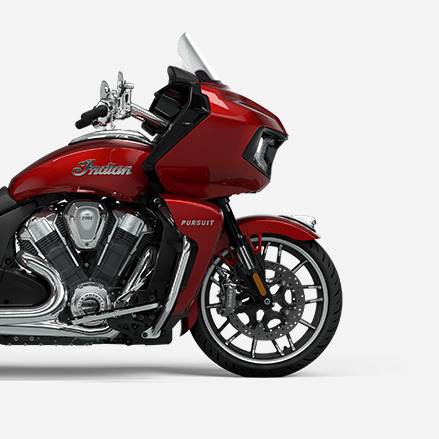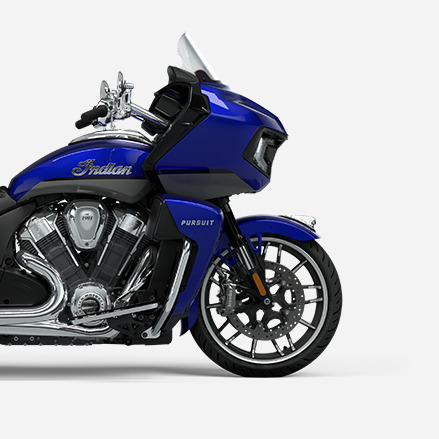 The next generation in American touring performance with an aggressive blacked-out finish to match.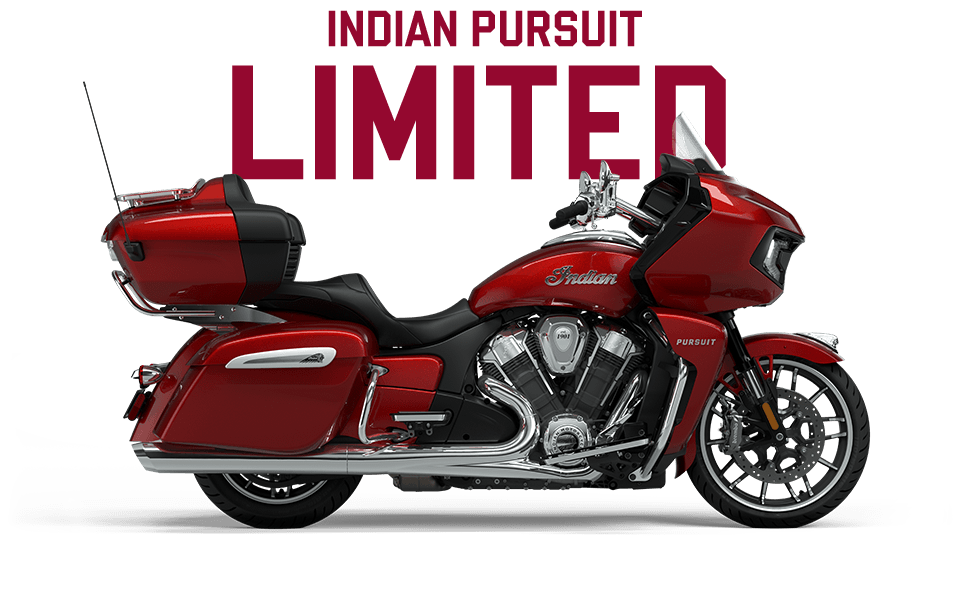 This chromed-out powerhouse redefines American touring performance. It's ready for any route you can dream up.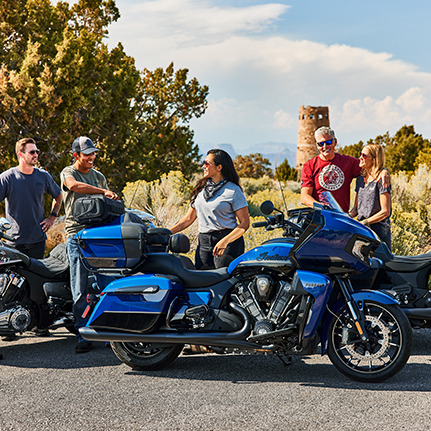 PERFORMANCE V-TWIN TOURING
The comfort and features of a traditional touring bike, but with incredible power and attitude. The Indian Pursuit is the next generation of American V-Twin touring delivering incredible V-Twin power with the PowerPlus engine.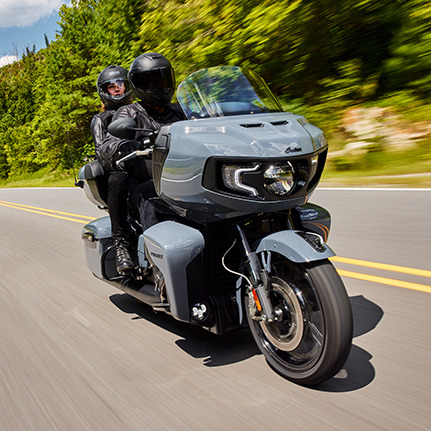 With a chassis-mounted fairing, with optional electronically adjustable Fox® rear suspension, inverted front forks, and a cast-aluminum frame, you have the ultimate control.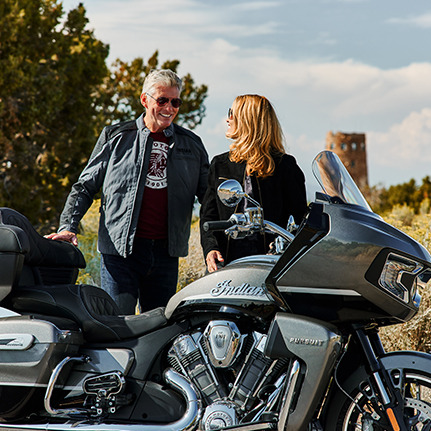 The frame-mounted fairing provides exception wind protection on its own. For even more protection, adjust the vents or simply push a bottom to move the windshield.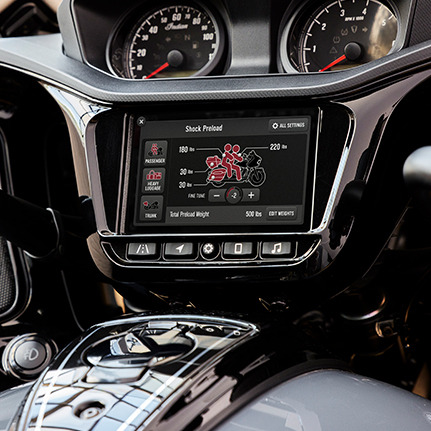 Cruise control, built in audio, keyless ignition and even more ride enhancing tech are combined with a 7-inch touchscreen powered by RIDE COMMAND. It features Apple CarPlay® integration, Bluetooth connectivity, and RIDE COMMAND+.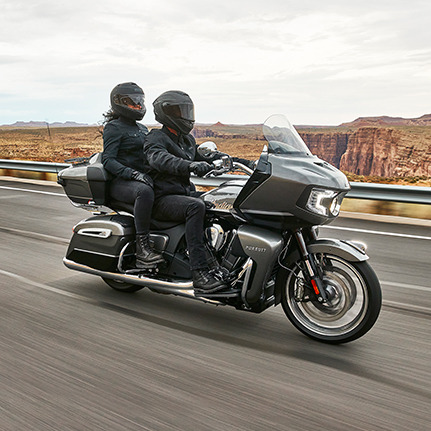 While it's considerate to check in on a passenger when you have one, you don't really need to. In this two-up configuration with available heated seats, they'll be just as comfortable as you.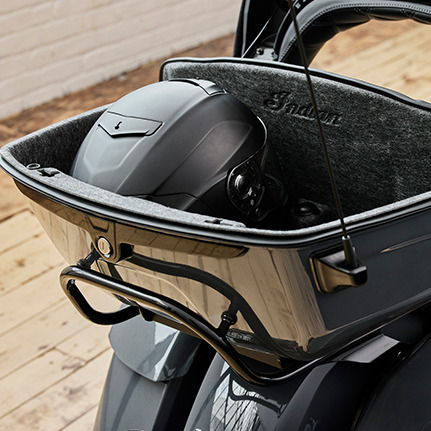 More than 35 gallons of weatherproof, remote-locking storage can handle all the gear you've got. Or take off the quick-release trunk to drop weight and give yourself a whole new profile.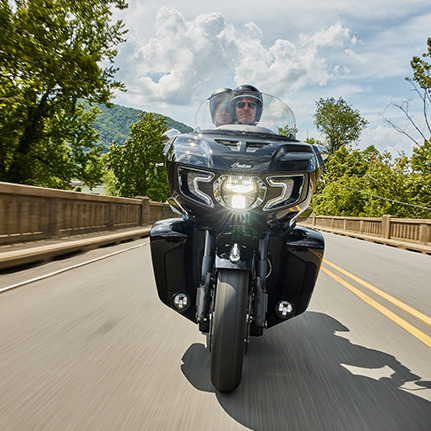 AN INDIAN PURSUIT FOR EVERYONE
There's an Indian Motorcycle for everyone. Build your own in our 3D Motorcycle configurator.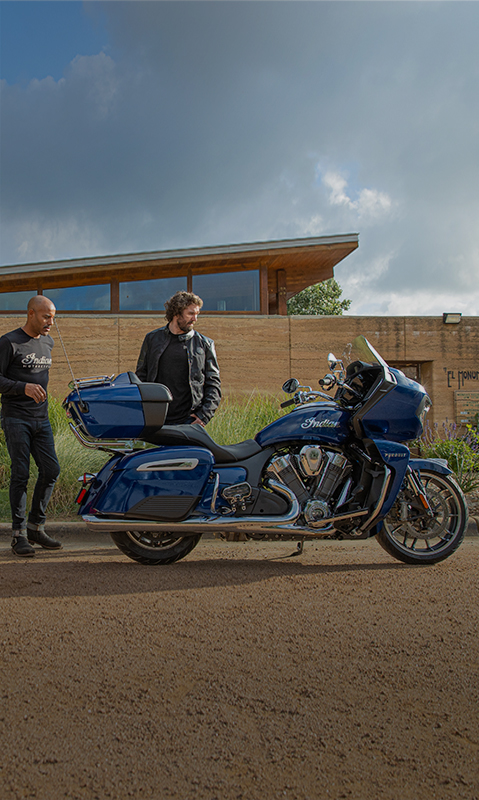 Whether you choose all chrome or blacked out finishes, you'll never be lost in the crowd.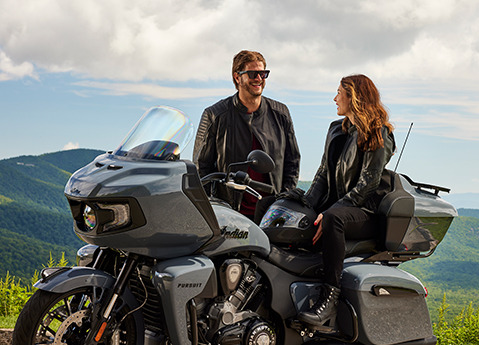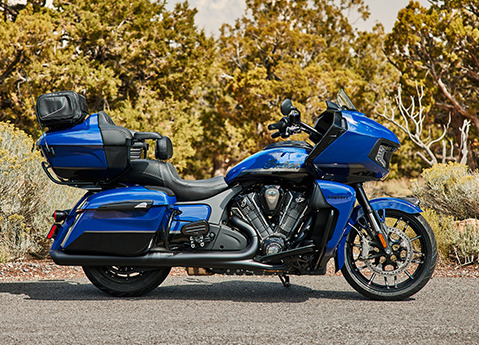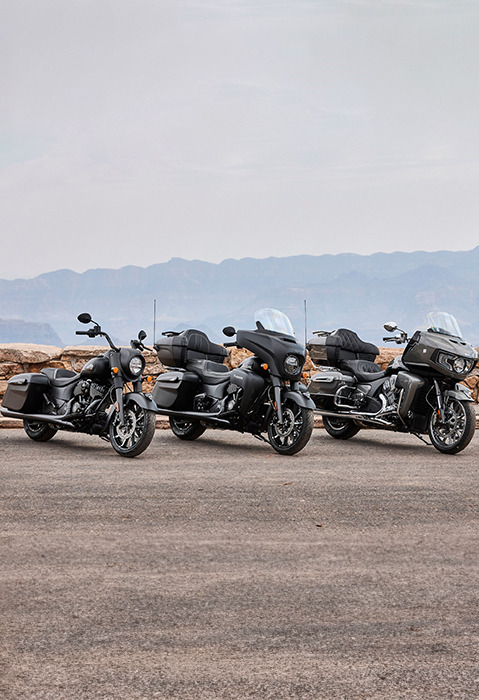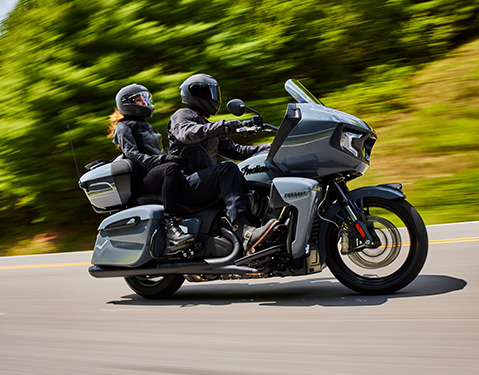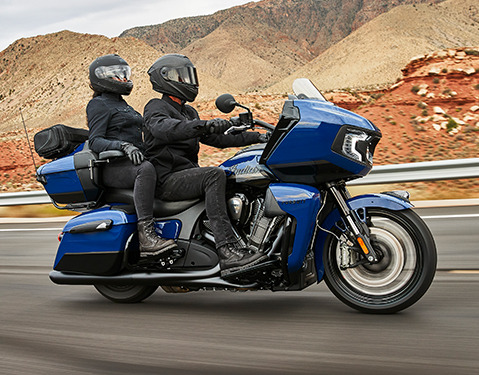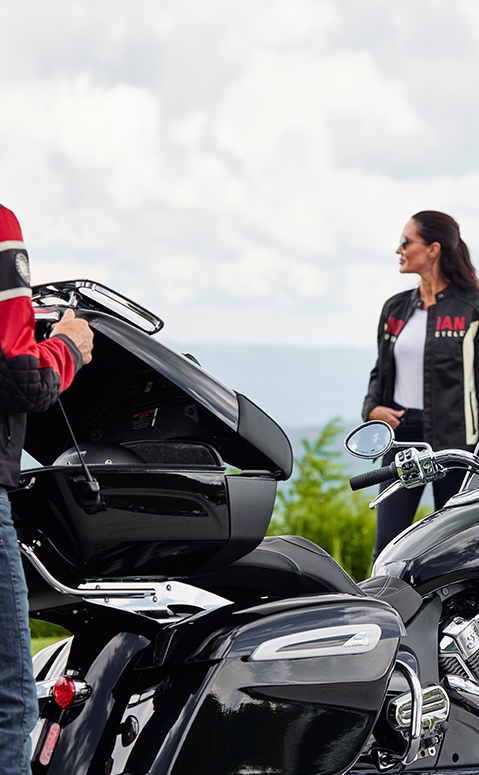 Sorry, we couldn't find that location.
{{ wholegood.name }}
Starting at
{{ wholegood.price }}
US MSRP
Closest Dealer with Inventory
{{ wholegood.dealer?.distance}} mi
{{ wholegood.dealer?.businessName }}
{{ wholegood.dealer?.city }}, {{ wholegood.dealer?.region }}, {{ wholegood.dealer?.postalCode }}
{{ wholegood.dealer?.phone }}