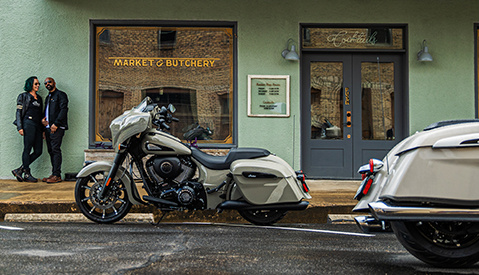 Personalized Information with Indian Motorcycle Account
Create or log in to your account to manage your vehicle(s) and gain direct access to the following information:
Vehicle Profile & Specs
Maintenance Records & Recommendations
Manuals, Warranty & Vehicle 101
Recent Rides, Ride Planning & Maps
Recalls & Safety Bulletins
Online Purchases & Vehicle Builds History

Already know what you are looking for? Fast-track to a desired topic with these helpful links.
Use the correct techniques when riding, performing maintenance, and installing accessories on your motorcycle. Our how-to videos give step-by-step instructions for common tasks.
Indian Chief Battery Removal and Installation (2022 and newer)
Battery removal and installation for 2022+ Indian Chief, Chief Dark Horse, Chief Bobber, Chief Bobber Dark Horse, Super Chief, and Super Chief Limited.
RIDE COMMAND - How to Update Maps on 2020+ Models
In this video tutorial, learn how to update maps on your 7-inch Display Powered by RIDE COMMAND for 2020 models and newer.
Indian Chieftain Drive Belt Inspection and Tension Adjustment
Drive belt inspection and tension adjustment for the Indian Chieftain, Chieftain Classic, Chieftain Dark Horse, Chieftain Limited, and Chieftain Elite.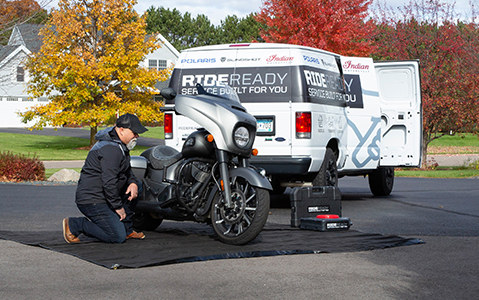 Frequently Asked Questions
How do I find information about factory and extended warranties?
Current warranty information can be found through the VIN Search. You can extend your warranty through the Indian Motorcycle Protection Plan.
How do I find information about my bike's key fob?
Most Indian Motorcycle models feature a keyless ignition with a key fob. Learn more about the key fob and its battery life.
Stay up-to-date on the proper usage of your Indian Motorcycle and accessories. Find more articles in the Help Center.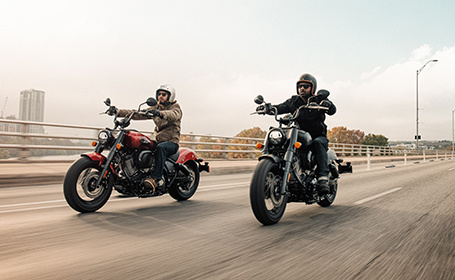 A look at how often to perform maintenance on your bike and the importance of routine maintenance.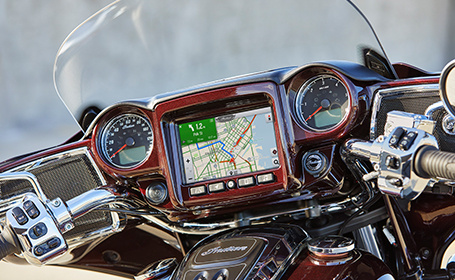 Updating Maps and Software for Indian Motorcycle RIDE COMMAND
Step-by-step instructions for updating the maps and software on your motorcycle's RIDE COMMAND in-dash system.