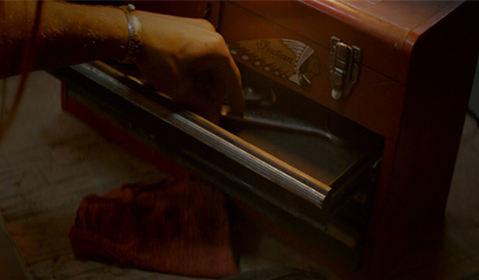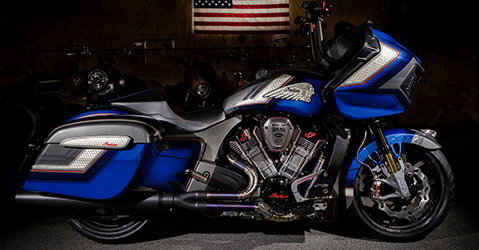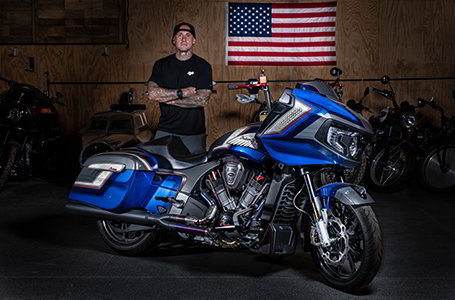 Motocross legend and customizer, Carey Hart reworked and modded an Indian Challenger, revealing it at The One Show in Portland. He wanted to keep this bike race inspired, so added Beringer Brakes master and clutch levers, Rizoma single mirrors, and his signature ODI v-twin grips. Carey also added a titanium pie cut exhaust, a nod to the old factory race bikes, and a fresh paint job to make it shine.
A true reflection of style and creativity, living proof that even the most wild ideas can become reality.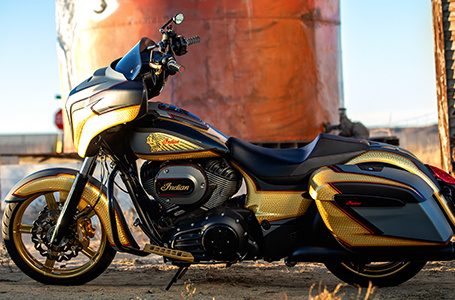 Chieftain Dark Horse customized by Carey Hart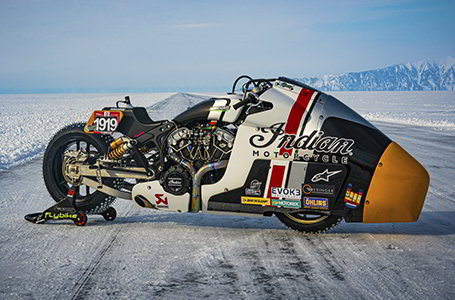 Scout customized by Brice Hennebert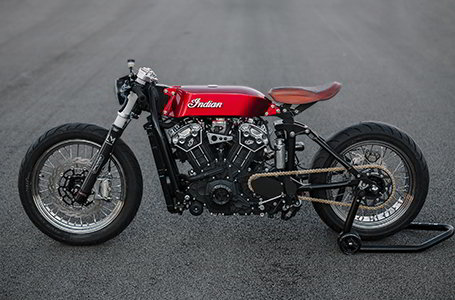 Scout Bobber customized by Luuc Muis
Previous Custom Build Programs
Builder's across the world have showcased their craftmanship for competitions, charity events, or simply just for fun. Check out some of the custom build programs that have happened throughout the years.