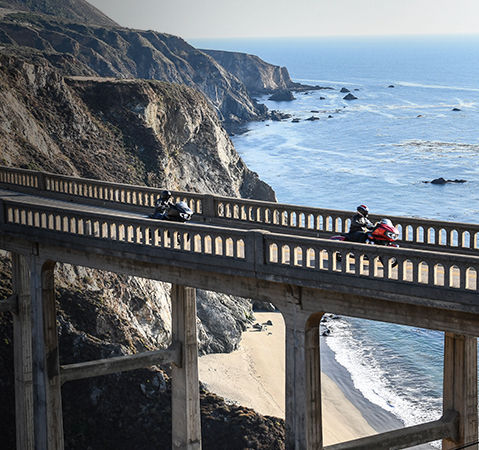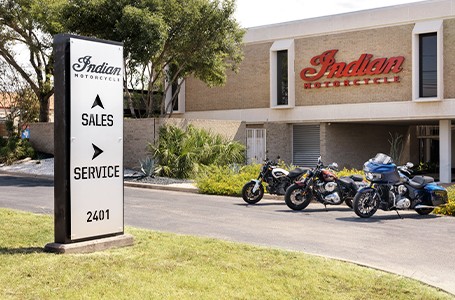 The easiest way to experience Indian Motorcycle for yourself is to request a test ride from your local dealer. They will answer your questions and find the right motorcycle for you.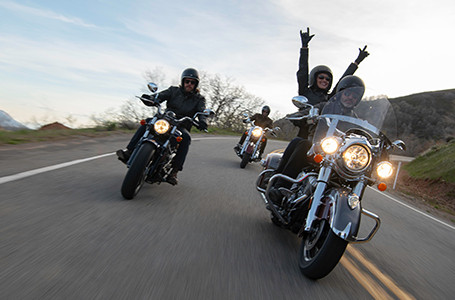 Indian Motorcycle Rentals
Whether you're looking for a vacation adventure or just want a longer test ride, renting an Indian Motorcycle is the answer.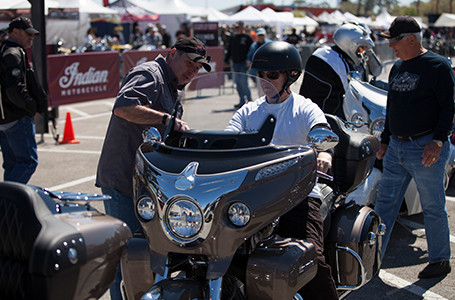 Check Out Indian Motorcycle at a show, rally or dealer event near you. See the latest models and swing your leg over one to experience the newest offerings first hand.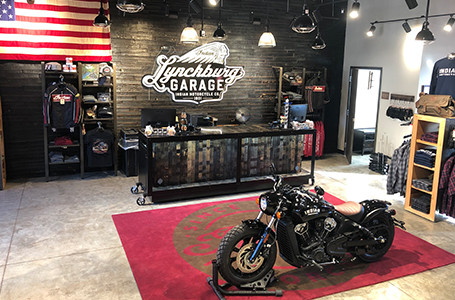 Indian Motorcycle Lynchburg Garage
Inspired by the storied history of Indian Motorcycle and Jack Daniel's, Lynchburg Garage represents a new chapter for Indian Motorcycle as the brand expands its reach into apparel and merchandise outlets. Inside guests can grab a refreshment and relax in the hospitality area featuring branded artifacts, mark where you're from on a hometown pin board, or plot the route home on a large scale map showcasing the best motorcycle rides in Tennessee. Additionally, Indian Motorcycle lifestyle apparel and co-branded Jack Daniel's gear is available for purchase.
Address: 10 S Mechanic St., Lynchburg, TN 37352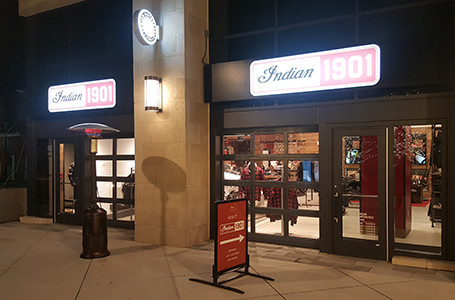 Indian Motorcycle 1901 Store
Inspired by Springfield, Massachusetts legacy of being the birthplace of Indian Motorcycle this destination store was opened at the MGM Springfield. Don't miss the opportunity to explore today's Indian Motorcycle in the city where it all started over 100 years ago.

Address: One MGM Way, Springfield, MA 01103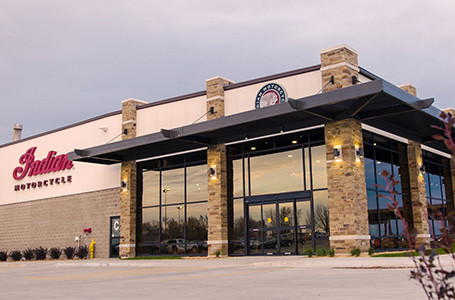 Spirit Lake Experience Center and Factory Tour
Indian Motorcycle offers complementary factory tours that take visitors behind the scenes to experience the bike assembly process, beginning with only an engine and ending with a completely assembled, fully operational bike coming right off the line. Guests will see our skilled staff in action, learn interesting details of the manufacturing process, and observe many of the technology features of the world-class facility. During your tour, you will also see current and historic Indian Motorcycles, vintage artifacts and memorabilia from the brand, and opportunity to purchase exclusive factory merchandise.
Address: 1900 US-71, Spirit Lake, IA 51360
Indian Motorcycle Factory Tours are temporarily closed. Please check back with us late fall of 2022 for postings of tour dates.