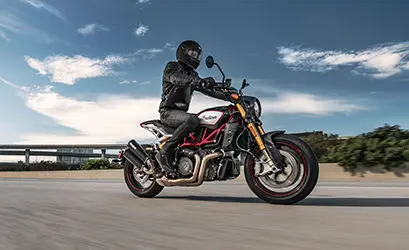 The Intersection of Style and Performance
With DNA proven in American Flat Track, the legacy continues with more refinements of the iconic FTR platform—taking street performance, approachability, and control to a whole new level. This unmatched American V-twin is waiting to be your next weekend escape.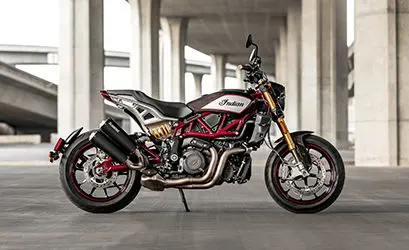 Look Fast, Even Standing Still
The FTR lineup features a thoughtfully refined engine, a suspension tuned for the street, and 17-inch tires and wheels; together delivering world-class performance while making the bike feel more compact and maneuverable.