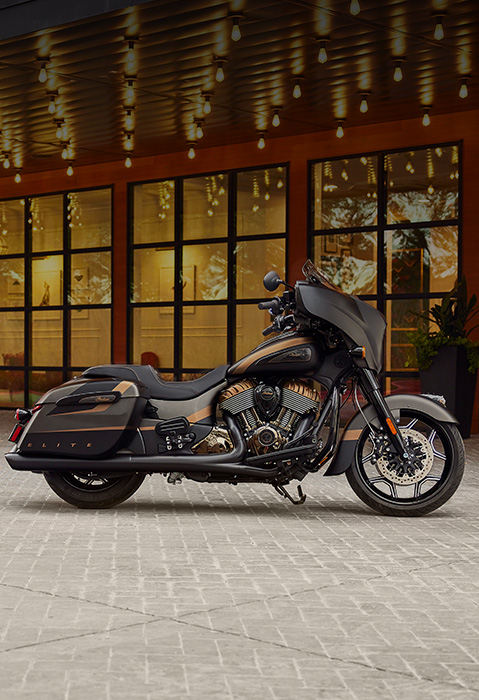 Color
{{variant.SiteWholegoodColor}}
{{selectedOptionVariant.SiteWholegoodColor}}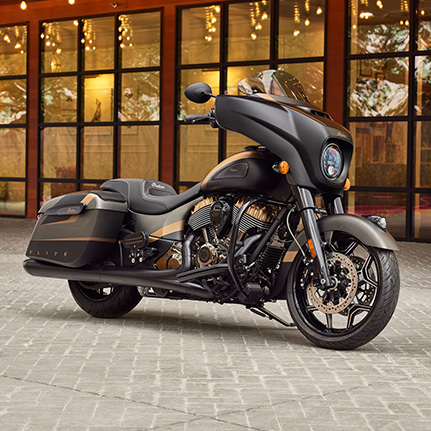 Bold, eye-catching paint is complemented by premium bronze chrome engine finishes, badging, and componentry.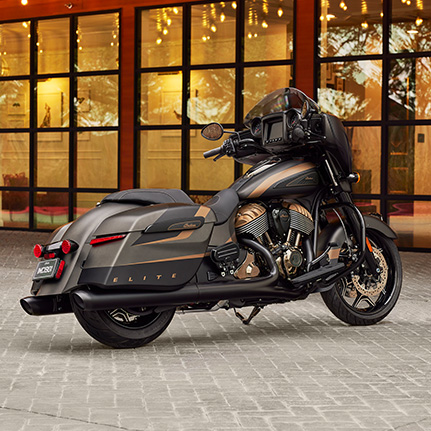 Truly Exclusive. Truly Elite.
With only 175 available across the globe, the Chieftain Elite is highly-exclusive.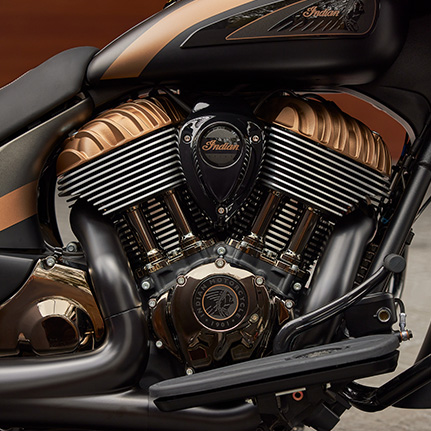 POWERED BY THE THUNDERSTROKE 116
Our award-winning Thunderstroke 116 V-twin has 126 ft-lbs of torque and power to spare in every gear.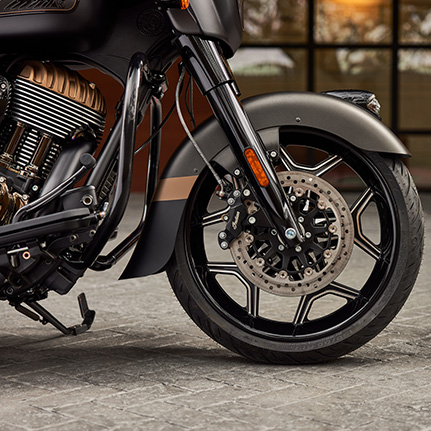 PRECISION MACHINED FRONT WHEEL
An open fender showcases a 10-spoke, precision machined wheel that completes the custom look.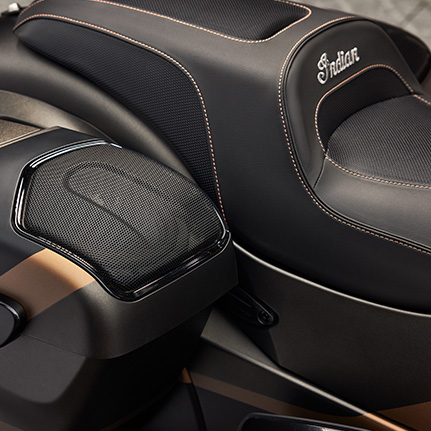 Overcome road and engine noise with a sound system that cuts through it all. The Powerband Audio system has 8 speakers that work seamlessly with RIDE COMMAND to set the mood for your trip.
LED LIGHTING FENDER TO FENDER
The Adaptive Pathfinder LED headlight combined with the rear saddlebag LED lights provide even more eye-catch style - even at night.
REMOTE-LOCKING SADDLEBAGS
All cargo is protected inside spacious, weatherproof saddlebags. Simply press a button the console or key fob, and your cargo is stowed away safely.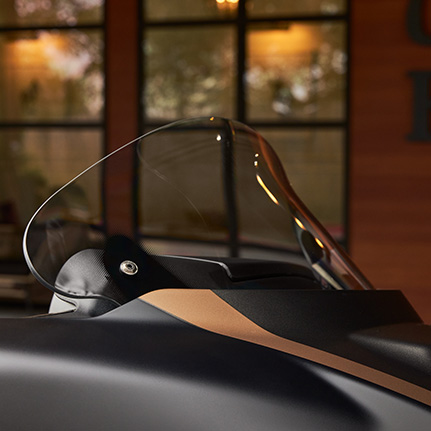 With the push of a handlebar-mounted button, the tinted flare windshield will raise or lower to your preferred position.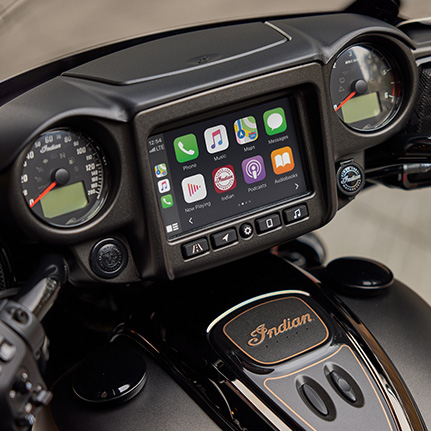 Touchscreen powered by RIDE COMMAND
A gorgeous 7-inch touchscreen powered by RIDE COMMAND features Apple CarPlay® integration, turn-by-turn navigation, Bluetooth® connectivity, one year of RIDE COMMAND+ connected features and more.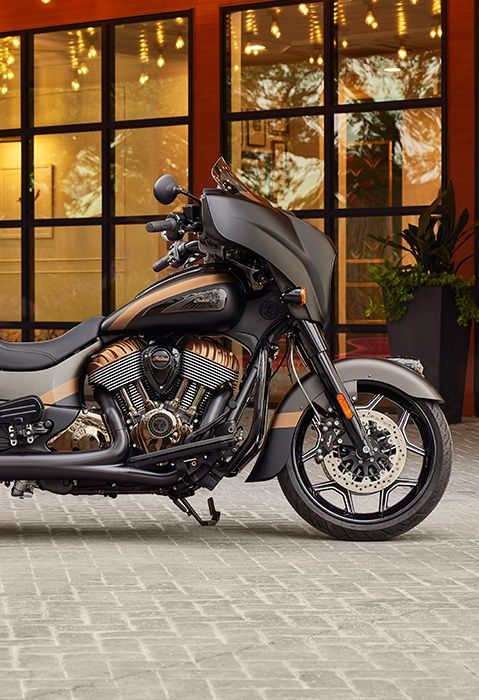 Bronze Chrome Thunderstroke 116 cu in V-twin
Pathfinder Adaptive LED Headlight with Pathfinder LED Saddlebag Lights
PowerBand Audio with 8 Speakers
7-inch touchscreen powered by RIDE COMMAND with Apple Carplay® Integration, turn-by-turn navigation, and RIDE COMMAND+ connected services like live traffic and weather overlays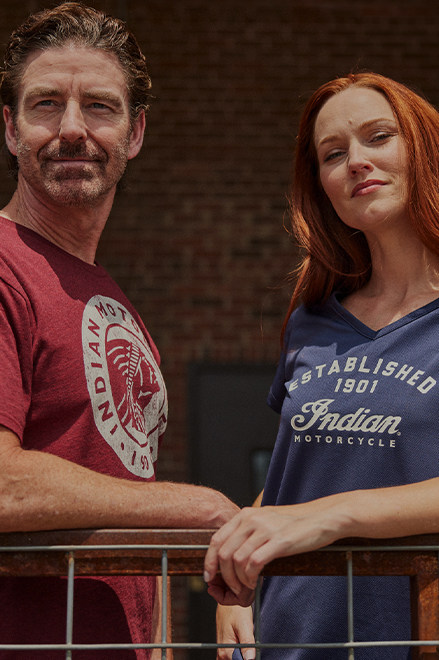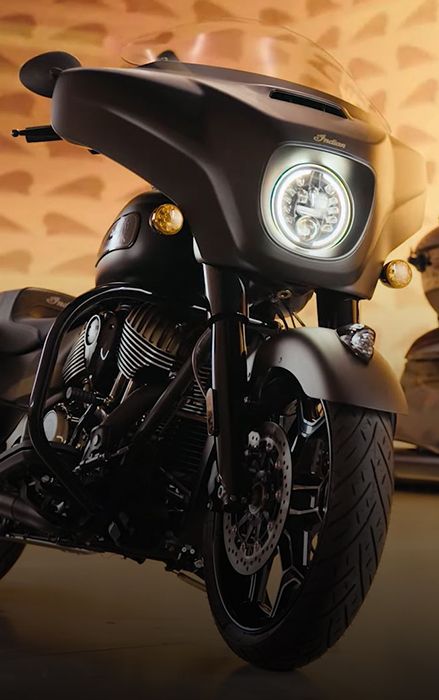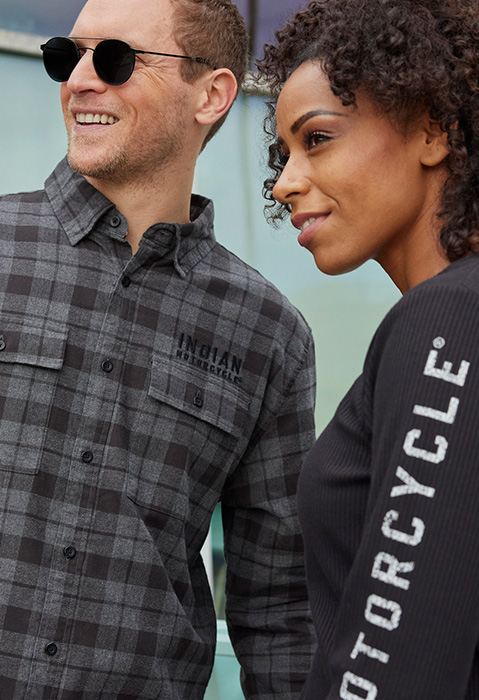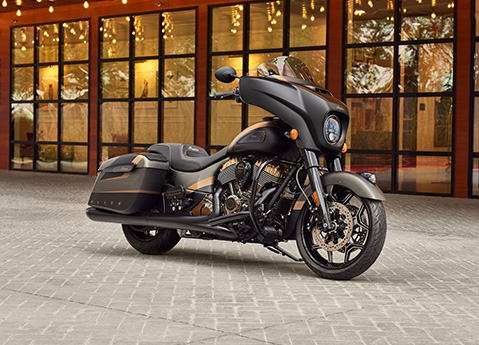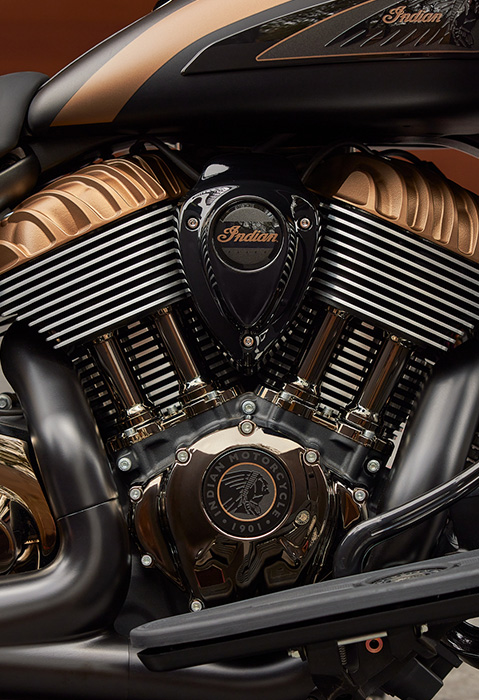 Sorry, we couldn't find that location.
{{ wholegood.name }}
Starting at
{{ wholegood.price }}
US MSRP
Closest Dealer with Inventory
{{ wholegood.dealer?.distance}} mi
{{ wholegood.dealer?.businessName }}
{{ wholegood.dealer?.city }}, {{ wholegood.dealer?.region }}, {{ wholegood.dealer?.postalCode }}
{{ wholegood.dealer?.phone }}