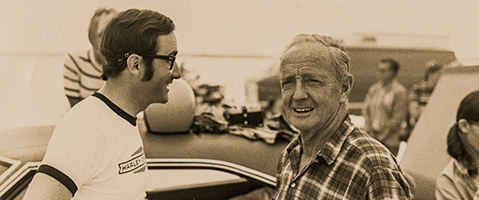 Indian Motorcycle's halt in production of all models in 1953 kicked off a five-decade break in the company's rich history. Although several efforts during this era of brand history saw the trademarked 'Indian Motorcycle' name on several different imported bikes, these tumultuous times plagued by several major changes in ownership proved to be a real divergence from the overall path to success laid by Indian Motorcycle's original trailblazers. The period of uncertainty finally ended when Polaris Industries acquired the Indian Motorcycle Company in 2011, decisively ushering-in a period of renewed success reminiscent of the company's early sustained growth.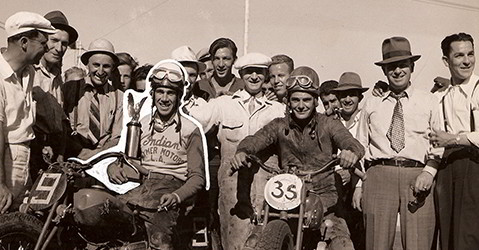 In 1950, then-Indian Motorcycle president Ralph B. Rogers resigned from his position and was replaced by English businessman John Brockhouse. In 1953, the Indian Motorcycle Manufacturing Company ceased operations and discontinued production of all models, and the brand name was purchased two years later by Brockhouse Engineering, which began selling imported Royal Enfield motorcycles branded as Indian Motorcycles. In 1960, John Brockhouse sold the dwindling remains of the Indian Business to the Associated Motorcycle Company, and the brand died out soon after.
Industry leader Floyd Clymer bought the rights to the brand name in 1963, and again tried rebranding British bikes with the 'Indian Motorcycle' badge until his passing in 1970, when his attorney took ownership of the trademark. Under Clymer's attorney's direction, sales sharply declined and operations ceased yet again in 1977.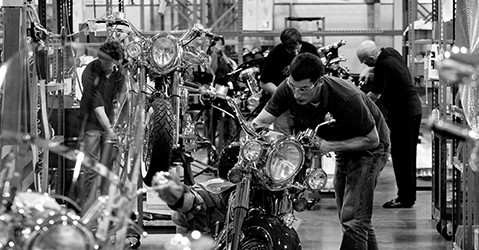 THE GILROY AND STELLICAN ERAS
Brand-exclusive production of Indian Motorcycles resumed in 1998. A merger of nine companies formed the Indian Motorcycle Company of America (IMCA), which opened a production facility in Gilroy, CA. The IMCA produced modified versions of some of Indian's successful early models like the Chief and Scout models, before going bankrupt in 2003.
Following the end of the IMCA, London-based private equity firm Stellican Ltd. purchased the Indian Motorcycle assets and established an Indian Motorcycle Company manufacturing facility in King's Mountain, North Carolina. The facility produced a modest number of bikes before Stellican sold Indian Motorcycle to Polaris Industries in 2011.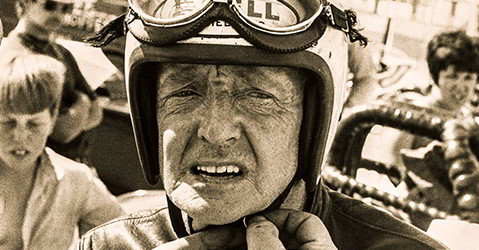 In 1967, 68 year-old New Zealand native Burt Munro made motorcycle history by setting a new official land speed record – 184.087 mph with unofficial top speed of 205.67 mph – when he raced his heavily modified 1920 Indian Scout Streamliner across the Bonneville Salt Flats in Utah.
Munro started claiming a number of New Zealand land speed records in the 1940's, and by the 1950's his Scout was too fast for New Zealand's speed courses. He formed a new goal: to race on the flat, expansive Bonneville Salt Flats. Over the years, Munro and his Scout raced on the Bonneville Salt Flats nine times and set world records in three of them, culminating in his final trip and record-setting ride in 1967. Burt Munro was inducted into the AMA Hall of Fame in 2006, a tribute to the pursuit begun eight decades earlier.
When Indian Motorcycle ceased all production in 1953, the American motorcycle world was plagued by the loss of one of the industry's most historic brands. In 1963, motorcycle racer, dealer, distributor, magazine publisher, race promoter, author, and motorcycle manufacturer Floyd Clymer took over ownership of the Indian Motorcycle trademark. His struggle to revive the defunct Indian Motorcycle brand involved branding imported Royal Enfield and Velocette bikes with the Indian Motorcycle name.
In 1970 tragedy struck, and Floyd Clymer passed away of a heart attack. He passed down the Indian Motorcycle Trademark to his attorney Alan Newman who continued to sell small bikes, mostly produced in Taiwan, carrying the Indian brand name before operations ceased again in 1977.