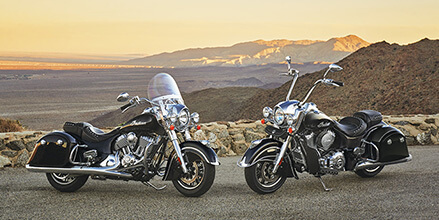 New for 2017
When the new 2017 Indian Motorcycle® lineup was introduced, numerous new accessories were also unveiled and are available now from your local dealer, including those featured here.
Driver Floorboards
Indian® Scout® riders can enjoy long-riding comfort with these black Driver Floorboards that install easily in place of the stock pegs. They provide a larger, comfortable perch for your feet. PN 2881944-658
1920 Beach Bars
Infuse an Indian Scout with timeless custom style and a comfortable reach to the upper controls with these black 2019 Beach Bars. They give a bike a distinctive custom look and harken back to the early days of the original Indian Scouts. PN 2882029-266
Drag Bar
The Indian Scout Drag Bar gives the bike the high-performance style of a race bike, and the design of this black bar lets a rider comfortably stretch out to reach the upper controls. PN 2881962-266
Billet Style Collection
You can give an Indian Scout a complete custom makeover with items from the Billet Style Collection, which includes stylized and Indian Motorcycle-branded billet aluminum covers for the stator, primary, ignition, and thermostat, as well as a set of muffler outlet tips. All items are available with either a polished finished or matte black highlights.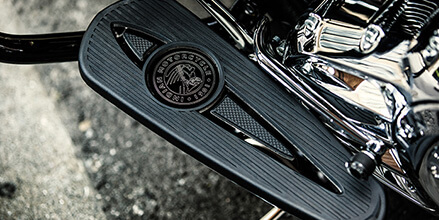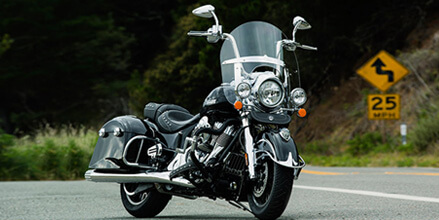 1901 Low Fly Windshield
For a custom look that's classic and evokes the winning racing history of the Indian Scout, add this 1091 Low Fly Windshield. It features streamlined styling, a dark tint, and "1901" graphic at the edge of the windshield. PN 2882010
Extended Reach Heated Seat
This premium leather seat lets a tall rider stretch out in comfort for greater riding enjoyment. The seat positions the rider 2" farther back that the stock seat to let a rider's legs stretch out more. It's the most comfortable seat available for riders 6', 3", and taller. Plus, it features a heating element with Hi/Lo/Off controls for comfortable riding in every season. Available in black or tan leather. PN 2882423-02/06
Flare Windshield
This tinted windshield effectively blocks wind and rain to enhance riders' enjoyment and comfort in all conditions. This windshield has a stylish design and chrome trim with Indian Motorcycle branding. Models of this windshield are available for the Indian Springfield® and these Indian® Chief® models: Classic, Vintage, and Dark Horse®. PN 2882221
Reduced Reach Side Stand
The design of this side stand makes it easier for inseam-challenged riders to push the side stand all the way forward, and easier to pull it up when it's time to ride. Available in black or with a chrome finish, it's ideal for riders under 5', 5". PN 2881771-463/156
Toe Rests
These chrome Toe Rests attach to Highway Bars (sold separately) to provide comfortable perches for a rider's feet. The Toe Rests can be installed at any of several locations on the bars for customized comfort while cruising. PN 2881848-156