FIRST EVER GLOBAL CUSTOM SCOUT® DEALER CONTEST
Indian Motorcycle® dealers around the world are showcasing their passion for the brand and their team's talent by competing in Project Scout. This custom dealer contest has no rules or restrictions on bike theme, cost or build style.
The only parameters required are utilizing a 2016 Indian® Scout® model and a minimum of three Indian Scout accessories.

Project Scout fan voting is open January 18th - February 19th, 2016 and the top three finalists will receive an all-expenses-paid weekend trip to the 75th annual Daytona Bike Week for themselves plus a guest.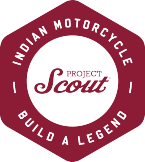 OFFICIAL PROJECT SCOUT WINNERS
The suspense is finally over. The 2 Project Scout winners were officially named at a special Indian Motorcycle award ceremony during Daytona Bike Week. At the ceremony, a panel of celebrity judges selected the ultimate winner and the fans in attendance voted to determine the fan favorite winner.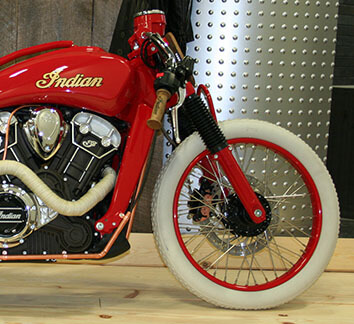 BOARDTRACKER
Terrebonne, QC
Motos Illimitees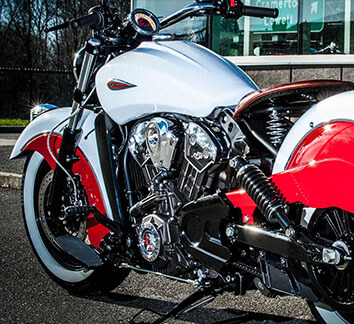 'FUSION'
Lowell, NC, United States
Indian Motorcycle Charlotte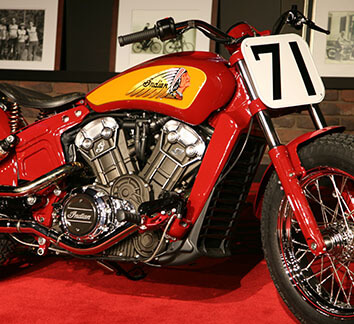 OL' #71
Rogers, AR, United States
Heritage Indian Motorcycles of Northwest Arkansas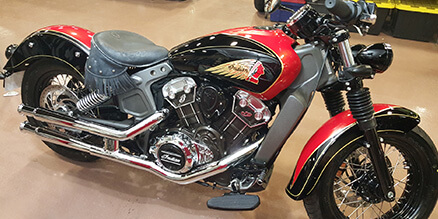 AHM SCOUT LEGEND
South Elgin, IL, United States
Indian Motorcycle Chicago West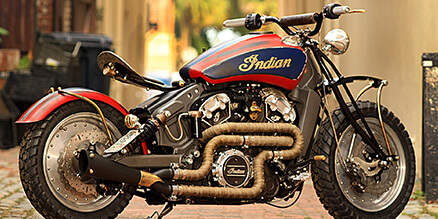 AMERICAN BIKER
Charleston, SC, United States
American Biker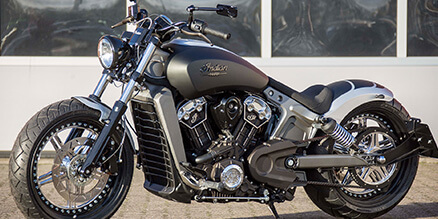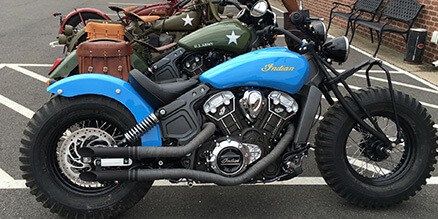 BLUE MAX
Westfield, MA, United States
Indian Motorcycle Springfield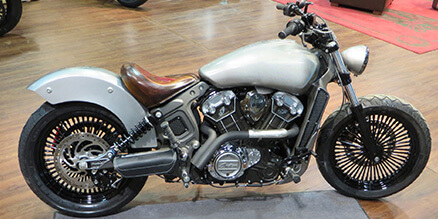 BOARD TRACKER SCOUT
Olathe, KS, United States
Indian Motorcycle Kansas City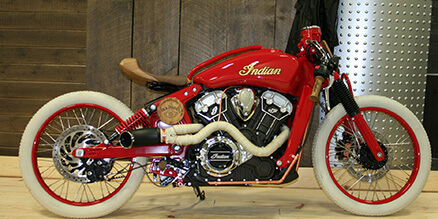 BOARDTRACKER
Terrebonne, QC
Motos Illimitees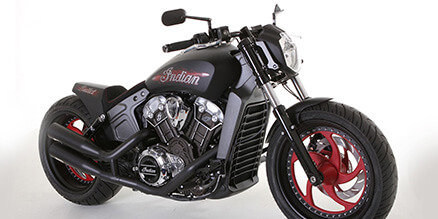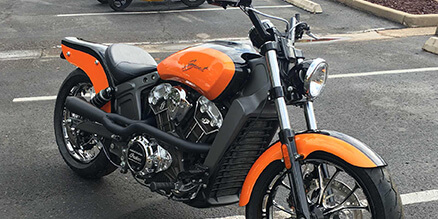 CLEMENTINE
Tucson, AZ
Indian Motorcycle Tucson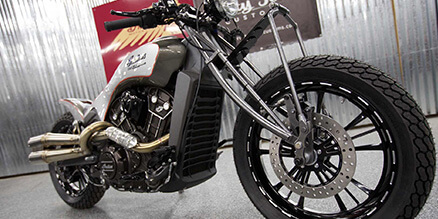 DAKOTA DEMON
Sioux Falls, SD, United States
Indian Motorcycle Sioux Falls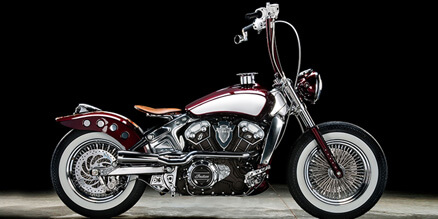 EVIL REDHORSE
Elkhart, IN, United States
Elkhart Indian Motorcycles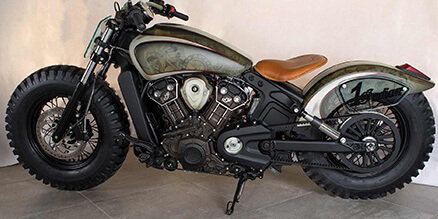 FAST TRACK
La Colle-Sur-Loup, France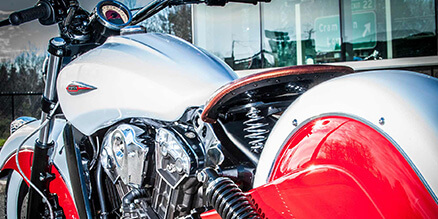 'FUSION'
Lowell, NC, United States
Indian Motorcycle Charlotte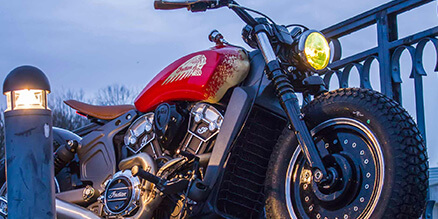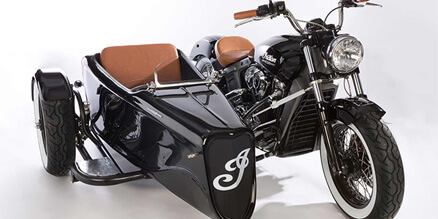 HOTROD HERITAGE

Pfaffenhofen An Der Ilm, Bavaria, Germany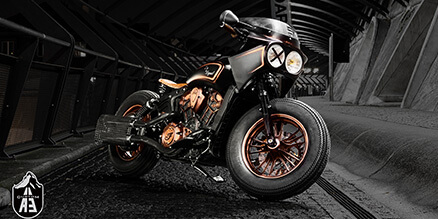 I'M A LEGEND

Adlliswil, Zurich, Switzerland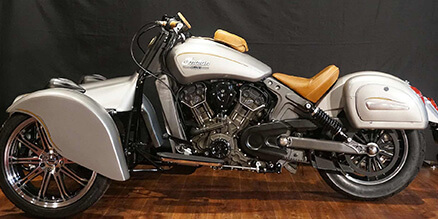 INDIAN SCOUT REVERSE TRIKE GT (GRAN TURISMO)
Wayne, NJ, United States
Indian Motorcycle Wayne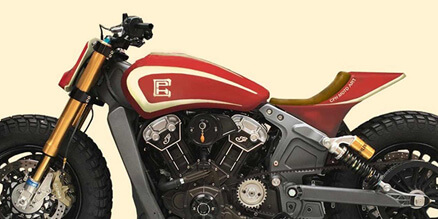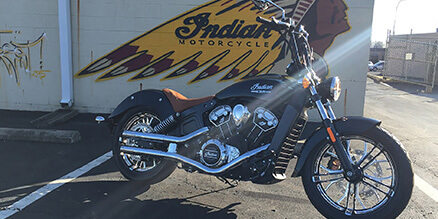 MCI SCOUT
Nashville, TN, United States
Music City Indian Motorcycle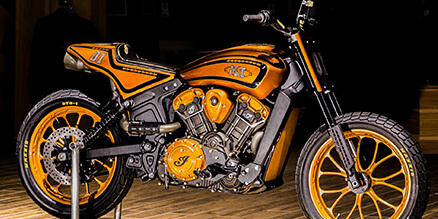 MIDWEST URBAN DIRT TRACKER
Muskego, WI, United States
Indian Motorcycle of Metro Milwaukee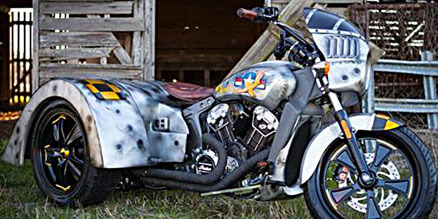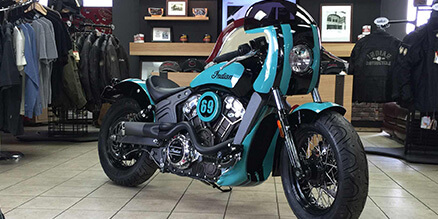 MUNRO'S REVENGE
Fargo, ND, United States
Indian Motorcycle Fargo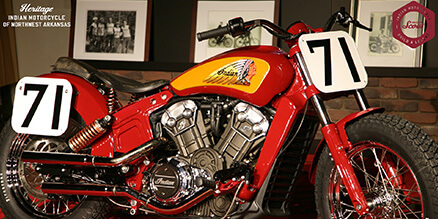 OL' #71
Rogers, AR, United States
Heritage Indian Motorcycles of Northwest Arkansas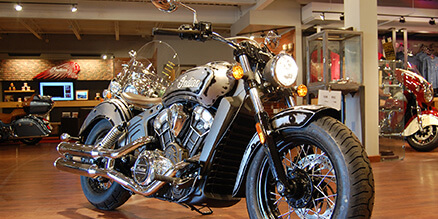 OLD SCHOOL SCOUT
Madison, WI, United States
Indian Motorcycle of Madison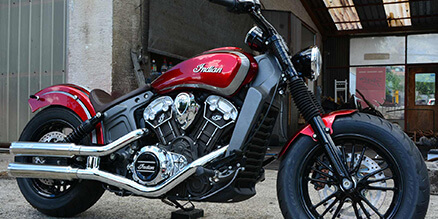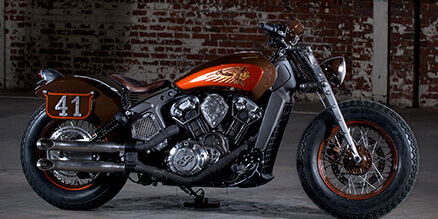 RAW STEEL SCOUT
Oklahoma City, OK, United States
Indian Motorcycle Oklahoma City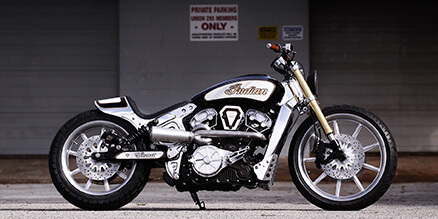 ROLLFAST
Boerne, TX, United States
Mission City Indian Motorcycle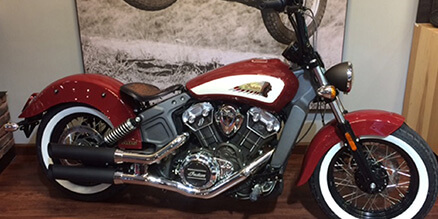 SCOUT BOBBER
State College, PA, United States
Best Line Powersports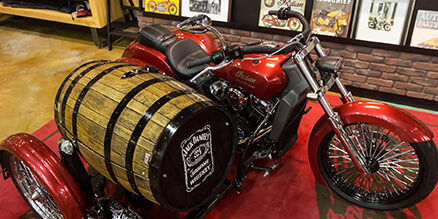 SCOUT JD BAGGER-BBQ
Quebec City, QB
Indian Motorcycle Quebec City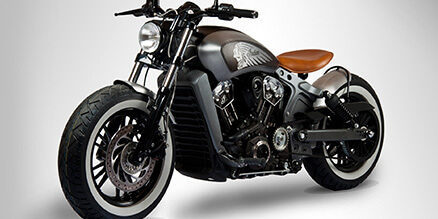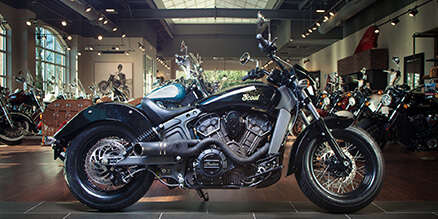 SEAL "SCOUT" RAIDER
Newport News, VA, United States
Indian Motorcycle of Southeastern Virginia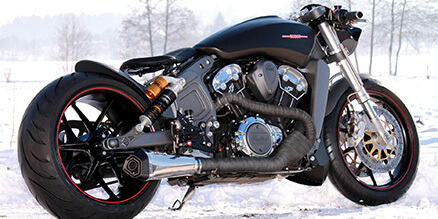 SPIRIT OF FREEDOM
Moos 9A, 8542 St. Peter, Austria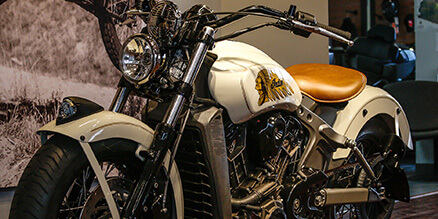 STEVE MCQUEEN
Chandler, AZ, United States
Indian Motorcycle Chandler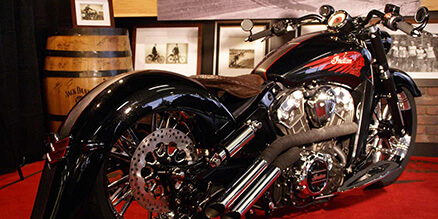 THE JERSEY LEGEND 200
TAIL DRAGGER
Union, NJ, United States
Indian Motorcycle of Northern New Jersey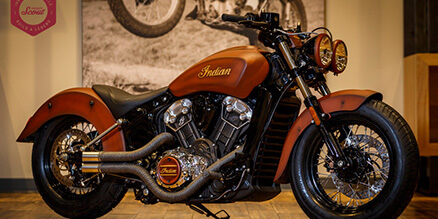 THE REBEL

Winnipeg, MB
Indian Motorcycle Winnipeg