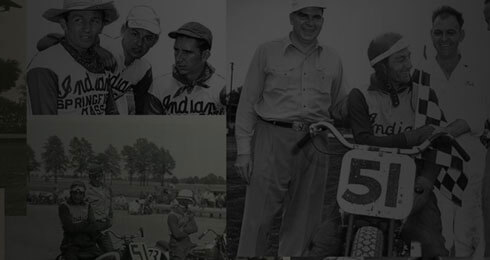 The history of Indian Motorcycle Flat Track Racing is legendary. From the earliest days of motorcycle racing, to the original Indian Motorcycle Wrecking Crew™ of the 1940s and 1950s, to our reentry into Flat Track Racing, we continue redefining the sport and building on our legacy.
A RACING LEGEND IS BORN
THE EARLY DAYS OF MOTORCYCLE RACING
The history of Indian Motorcycle racing dates back to 1903, when company co-founder and chief engineer Oscar Hedstrom set a new world speed record of 56 mph and won an endurance race from New York City to Springfield and back. Indian® continued dominating the race track for the next 50 years.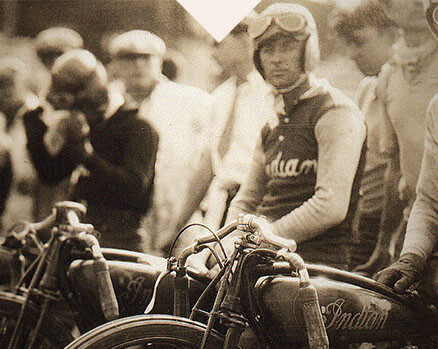 THE ORIGINAL WRECKING CREW
A GENERATION OF FLAT TRACK DOMINATION
The Original Indian Motorcycle Wrecking Crew —Ernie Beckman, Bill Tuman, and Bobby Hill—started racing Indian Motorcycles in the late 1940s. The legends regularly beat competitors for a series of signature wins, including three straight Springfield Mile victories. Hill won the Springfield Mile in 1951 and 1952 and Tuman won it in 1953. They also won season points titles and major events from coast to coast.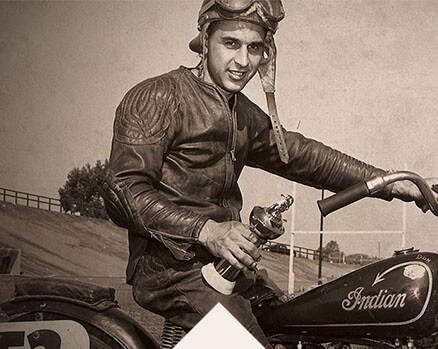 THE LEGEND CONTINUES
RETURNING TO THE FLAT TRACK
After years away, Indian Motorcycle made a triumphant return to the Flat Track in 2016. With the revolutionary new Indian® Scout® FTR750 and the formation of the new Indian Wrecking Crew —Bryan Smith, Brad Baker, and Jared Mees—Indian Motorcycle is back and better than ever.