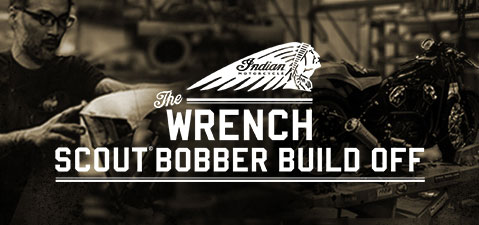 Final Build from Christian Newman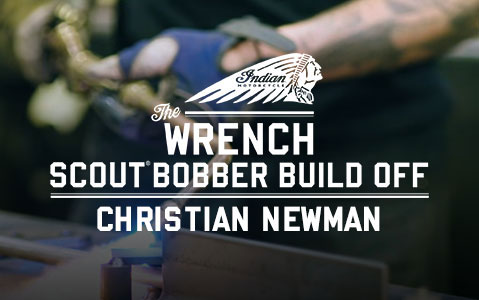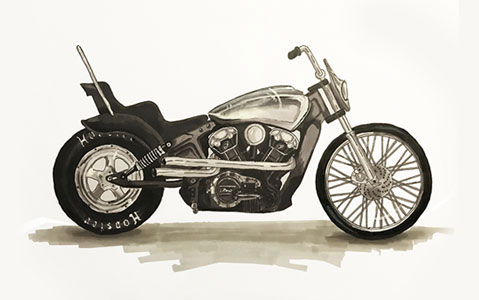 Obsessed with the small details and driven by the pursuit of perfection in his work, Christian Newman is a man on a mission with his Scout Bobber.
Christian approaches a build differently than most customizers…
attacking the project with manual machinery. It takes longer and requires more skill but the result is unparalleled attention to detail.
About the builder
Building a motorcycle from scratch is a behemoth of a task on its own. Now imagine taking every little detailed metal component that you made for that bike, and polishing it to a mirror finish. Then welding it to whatever piece it attaches to, and grinding and polishing your welds out to match. Professional builders will scratch their heads looking at Christian's 1940 V-twin chopper that was almost entirely manually machined out of stainless steel and absolutely covered in gorgeous minute details, wondering "How does this guy have the time?" and not knowing that he is a full-time mechanical engineer, only able to work on bikes after 6pm and on the weekends.
When heading into a motorcycle build, Christian approaches it differently than most customizers. Rather than knocking it out, using cheap, easy methods, or whatever will get the job done quickly, Newman will attack the project with manual machinery. This undoubtedly takes longer and many would say it requires more skill, but it has resulted in an unparalleled attention to detail that Christian is becoming well known for.
Newman's love for motorcycles started young, picking up the passion from his dad. In fact, when he found the first bike his dad ever bought at a garage sale, he knew it was destined to be his first as well, and took it home that day. That 70's CB would become the first of many builds for Christian, though he never got any real fabrication training. Being a tinkerer his whole life, he just figured it out. Perhaps it was the need to figure these things out on his own that has led to his willingness to teach and share his knowledge, as he will often post how-to's or the details of his work for like-minded individuals to benefit from.
Given the short timeline of this build, Christian knows better than to try to build a frame out of stainless steel and polish it all up again. For The Wrench Build Off, he is utilizing the stock chassis of the Scout Bobber with a Crazy Frank fender, custom wheels and a scratch-built swingarm to completely change the look of the bike. He describes it as sort of an 80's swingarm chopper look, and we can't wait to see how it all comes together.