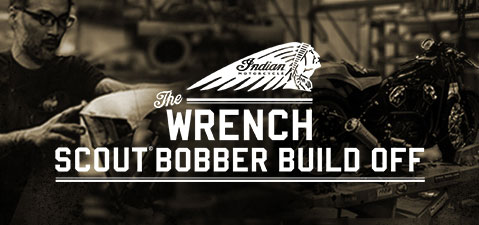 Final Build from PJ Grakauskas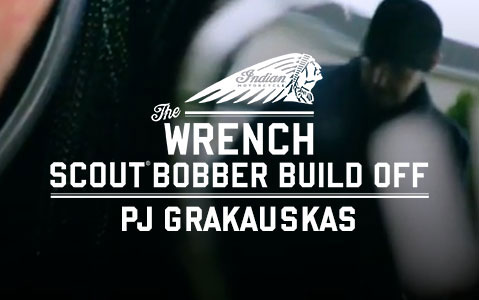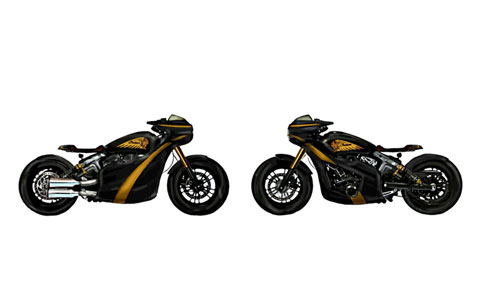 PJ's past builds have been vintage heaps that he saved to salvage and redesign.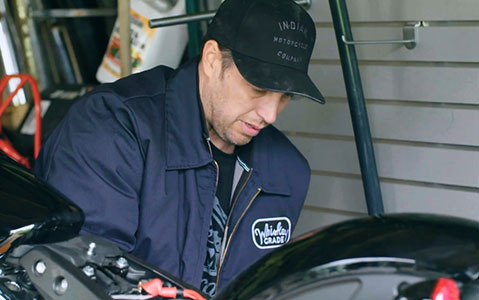 Meet OSHA inspector and shed based bike builder PJ Grakauskas.
He walks us through his The Wrench: Scout Bobber Build-Off full-fairing Cafe Racer.
About the builder
On a quiet suburban street outside of Cleveland, Ohio, while his wife and two boys are sound asleep inside the house, PJ sits under a single light in his 10x12 shed toiling away on his motorcycles. Looking in, it can be difficult to imagine how he has built the immaculate café racers that bear his name in such a small space, but they had to get done, and this was his space to make them. When you build bikes because it's your passion, you don't make excuses.
Through his younger days, he raced dirt bikes in several local Ohio circuits until a couple pretty serious crashes lead to his departure from the sport. The thrill of speed and passion for motorcycles, however, would never leave. Now Grakauskas works as a safety inspector for the Occupational Safety and Health Administration (OSHA), inspecting job sites to ensure they meet the highest safety standard.
Like many amateur builders, PJ's past builds have been vintage heaps that he saved from the junker or crashed bikes that he could salvage and redesign. Building a custom on a new platform won't be the only first for PJ, though—he's never built an American V-twin. And believe it or not, this is also the first time someone has given him $10,000 and a free motorcycle.
For this competition, PJ is building a full-fairing café racer out of his Scout Bobber. He will be making the entire fairing by hand in his shed, as well as upgrading performance components like suspension, brakes, intake and exhaust. As beautiful as this bike will look when it's all finished, PJ assures us it will ride even better.