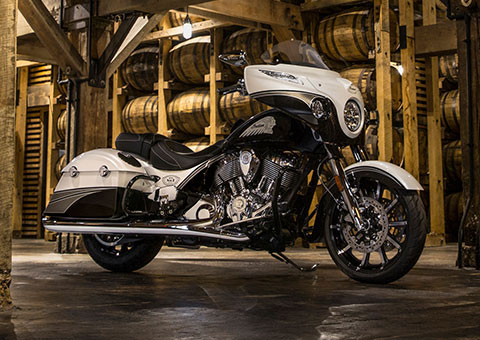 The Inspiration
Partnership of Two Iconic Brands
This marks the second year that two distinctly American brands joined forces to deliver a unique, V-twin-powered celebration of American craftsmanship. Inspired by the legendary success of Jack Daniel's® 150th Anniversary motorcycles, Indian Motorcycles and the Jack Daniel's® Distillery once again partnered with Klock Werks Kustom Cycles to design the this limited edition Indian Chieftain. This once-in-a-lifetime motorcycle expresses both brands' mutual commitment to independence, originality, and ingenuity.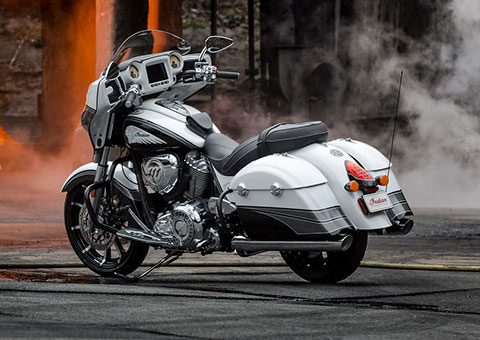 The Bike
2017 Jack Daniel's Limited Edition Indian Chieftain
Sold Out
19-inch, 10-spoke contrast cut front wheel and open fender
A pure silver Jack Daniel's® horn cover badge, hand-crafted by Montana Silversmith
One-of-a-kind white and black crystal paint job with Jack Daniel's®-inspired charcoal-colored accents
Jack Daniel's® ''Old No. 7'' billet driver and passenger floorboards
Debossed leather tank pouch with Jack Daniel's® ''Old No. 7''.
Custom embossed tank console with unique build number.
Unique cam, primary and air intake covers.
Inscription of Jack Daniel's® ''Bottles and Throttles Don't Mix'' mantra
200 watt audio system including premium saddlebag audio.
This bike was designed on the Indian Chieftain platform.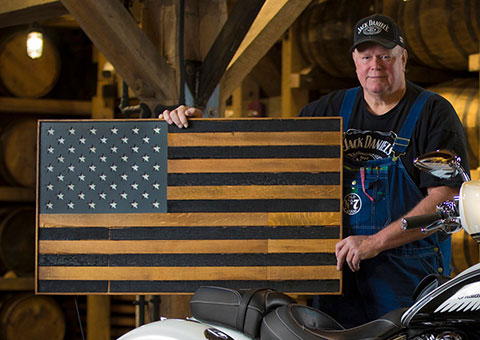 The Gift
Commemorative, Hand-Made American Flag
Each Jack Daniel's® Limited Edition Indian Chieftain was delivered with a commemorative American flag that is handmade from Jack Daniel's® barrel wood and includes a customized plaque with the owner's name, motorcycle number (#001-#100), and VIN (Vehicle Identification Number).
See Jack Daniel's® Limited Edition Indian Chieftain In Action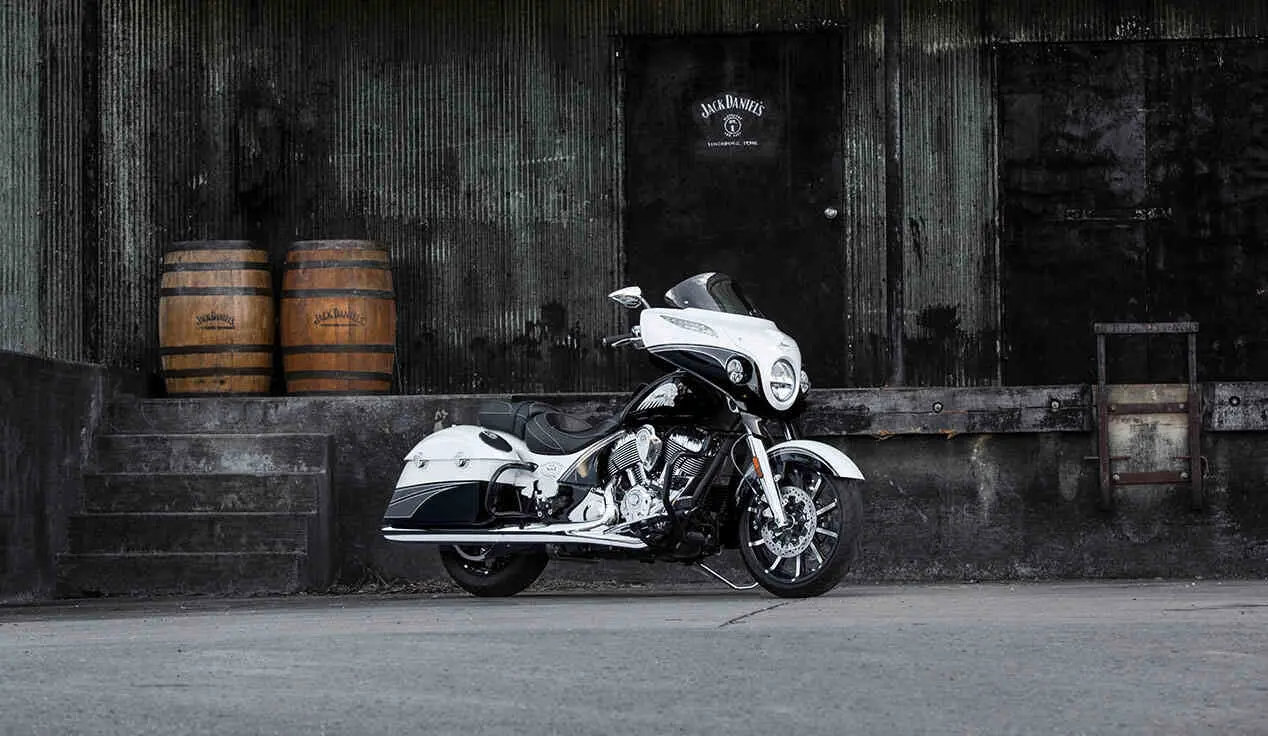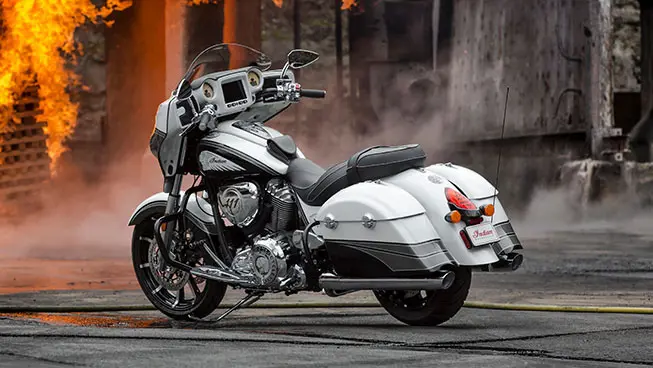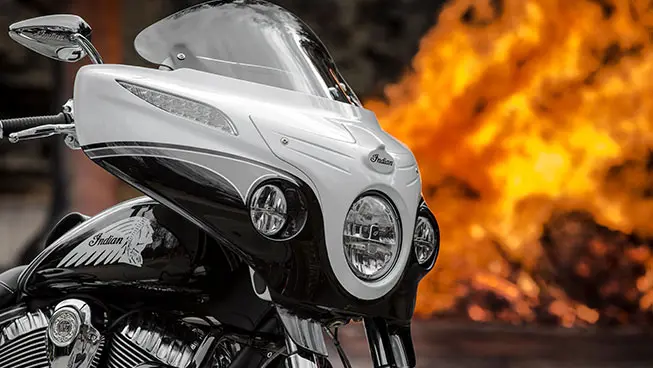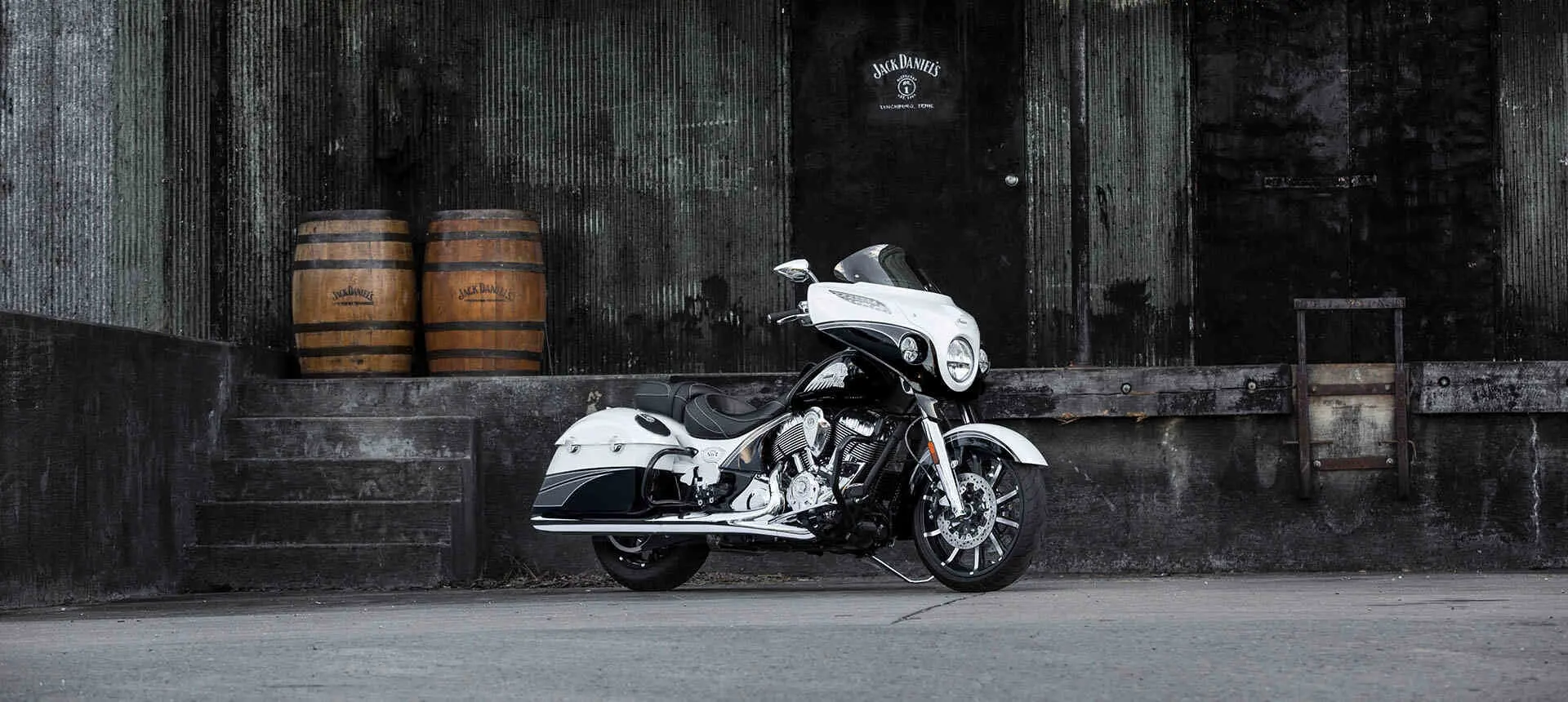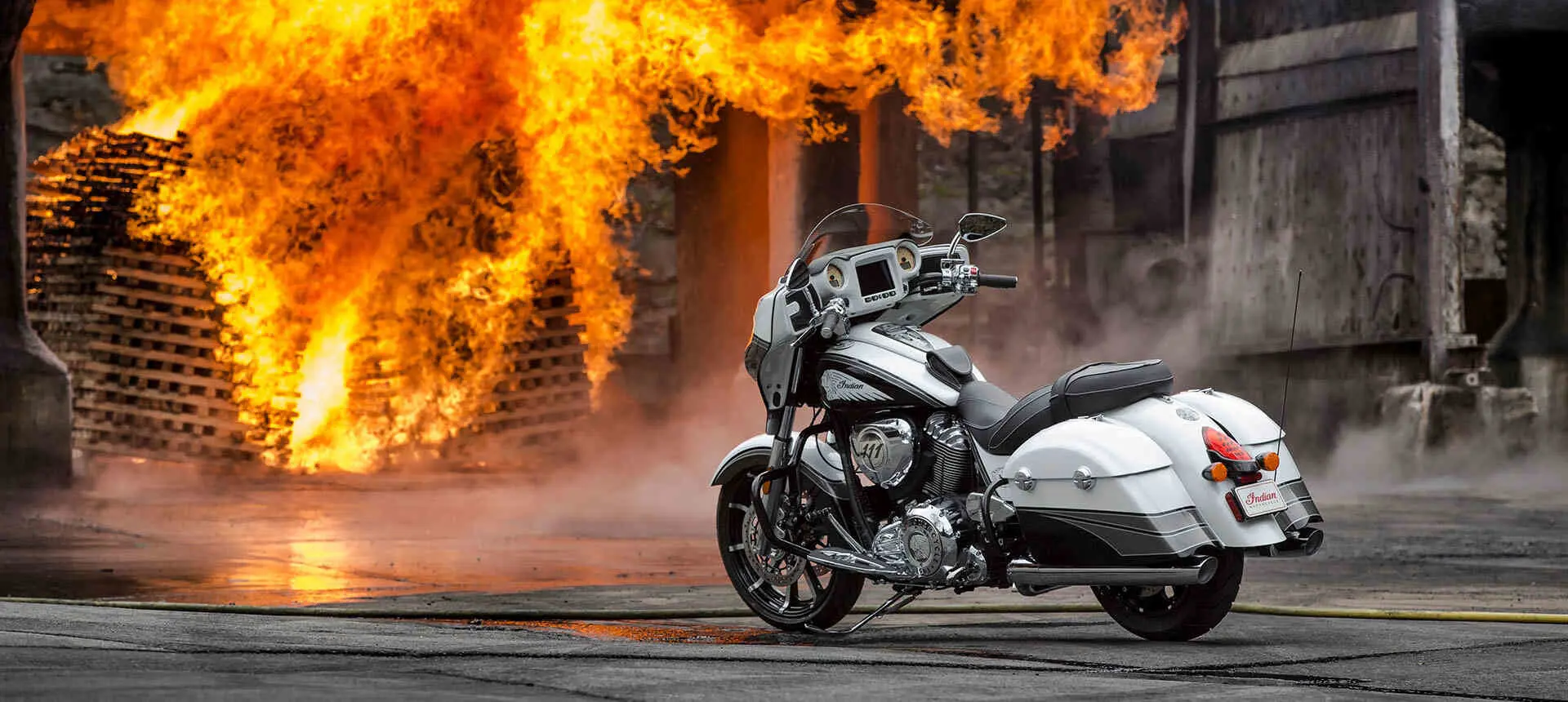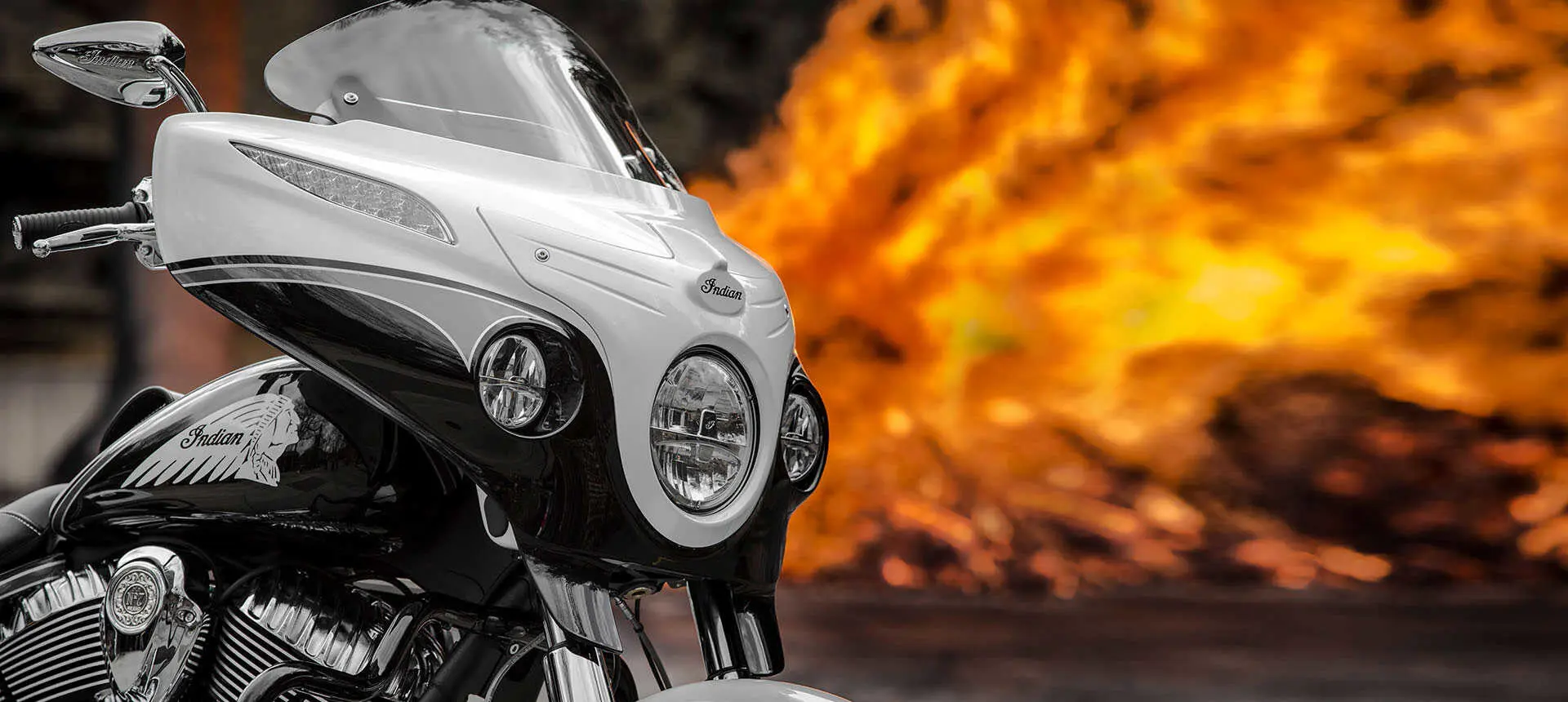 See The Bike That Inspired The Build
Inspirations Past and Present
Since 2016, Indian Motorcycle and Jack Daniel's have partnered with Klock Werks Kustom Cycles to bring a new ultra-premium, limited edition motorcycle to life every year. Check out the other bikes and their stories.