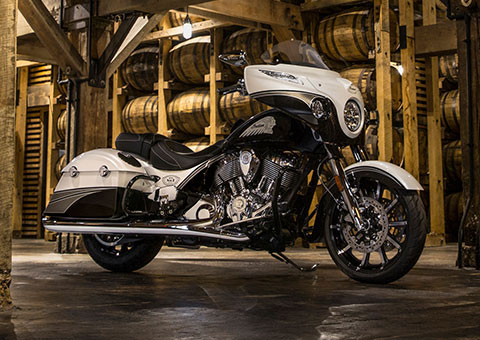 The Inspiration
Partnership of Two Iconic Brands
This marks the second year that two distinctly American brands joined forces to deliver a unique, V-twin-powered celebration of American craftsmanship. Inspired by the legendary success of Jack Daniel's® 150th Anniversary motorcycles, Indian Motorcycles and the Jack Daniel's® Distillery once again partnered with Klock Werks Kustom Cycles to design the this limited edition Indian Chieftain. This once-in-a-lifetime motorcycle expresses both brands' mutual commitment to independence, originality, and ingenuity.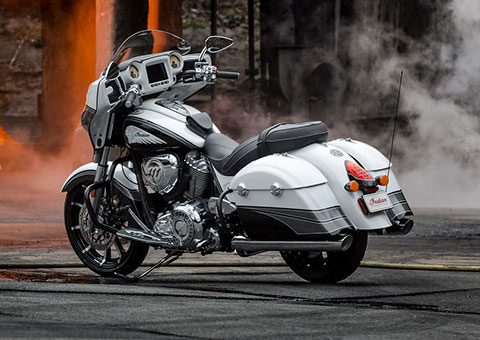 The Bike
2017 Jack Daniel's Limited Edition Indian Chieftain
Sold Out
19-inch, 10-spoke contrast cut front wheel and open fender
A pure silver Jack Daniel's® horn cover badge, hand-crafted by Montana Silversmith
One-of-a-kind white and black crystal paint job with Jack Daniel's®-inspired charcoal-colored accents
Jack Daniel's® ''Old No. 7'' billet driver and passenger floorboards
Debossed leather tank pouch with Jack Daniel's® ''Old No. 7''.
Custom embossed tank console with unique build number.
Unique cam, primary and air intake covers.
Inscription of Jack Daniel's® ''Bottles and Throttles Don't Mix'' mantra
200 watt audio system including premium saddlebag audio.
This bike was designed on the Indian Chieftain platform.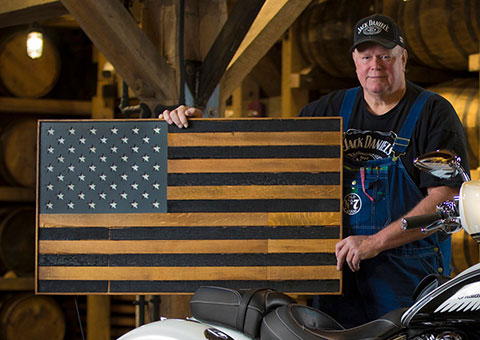 The Gift
Commemorative, Hand-Made American Flag
Each Jack Daniel's® Limited Edition Indian Chieftain was delivered with a commemorative American flag that is handmade from Jack Daniel's® barrel wood and includes a customized plaque with the owner's name, motorcycle number (#001-#100), and VIN (Vehicle Identification Number).
See Jack Daniel's® Limited Edition Indian Chieftain In Action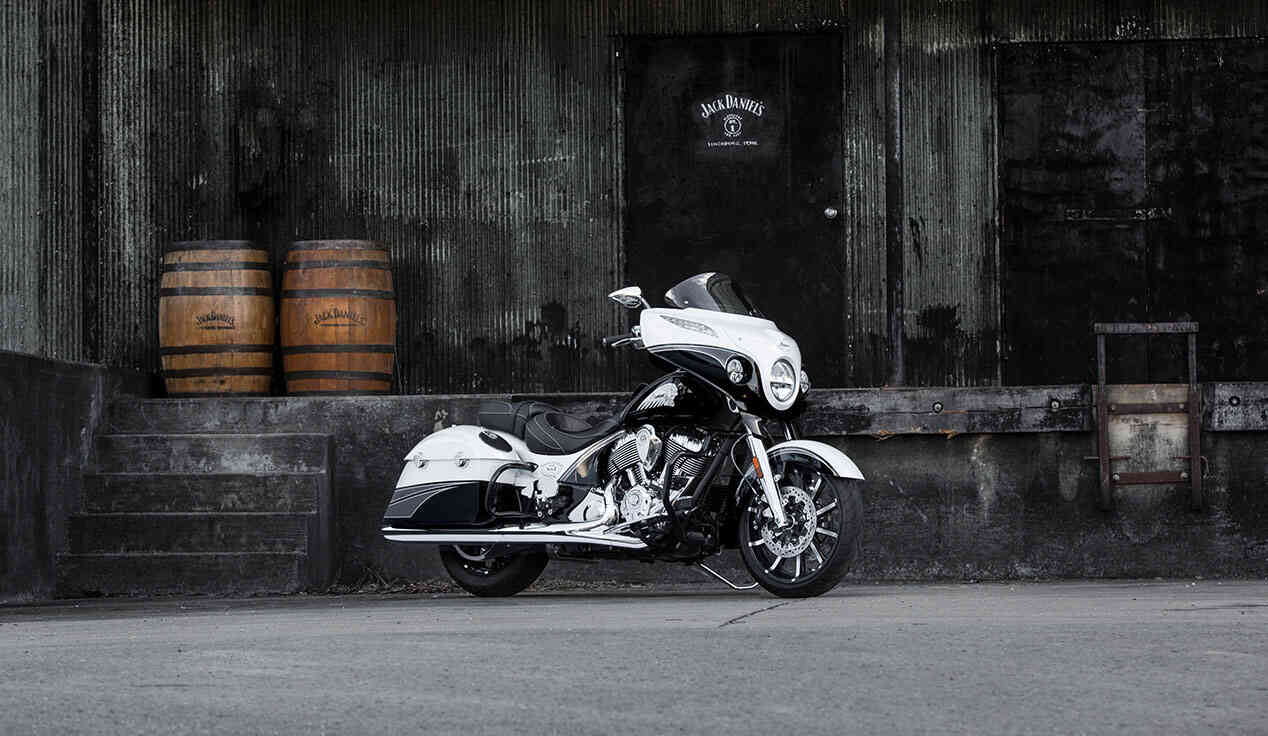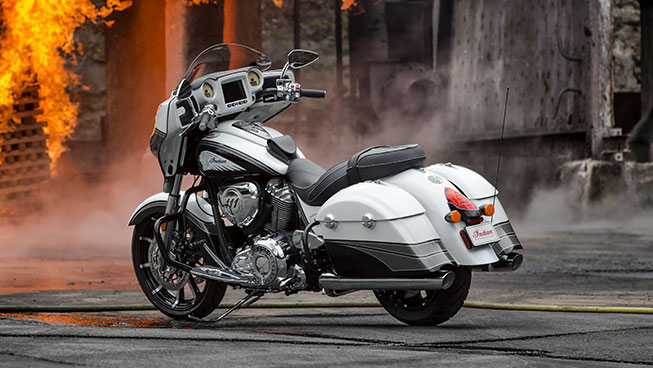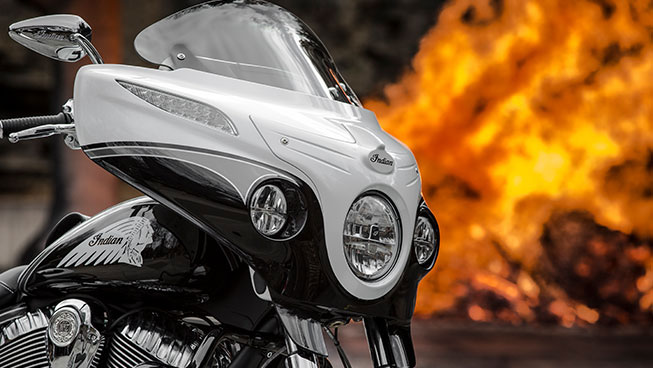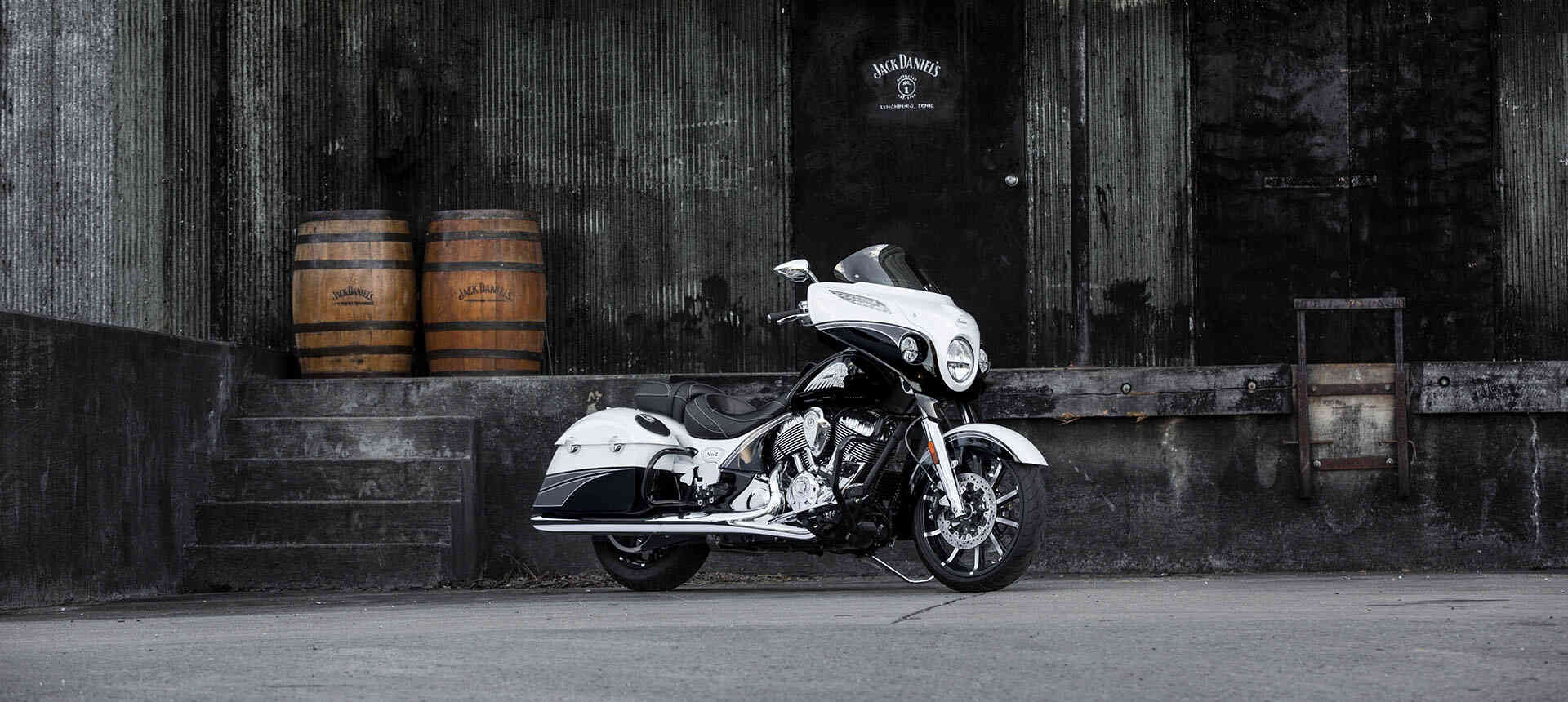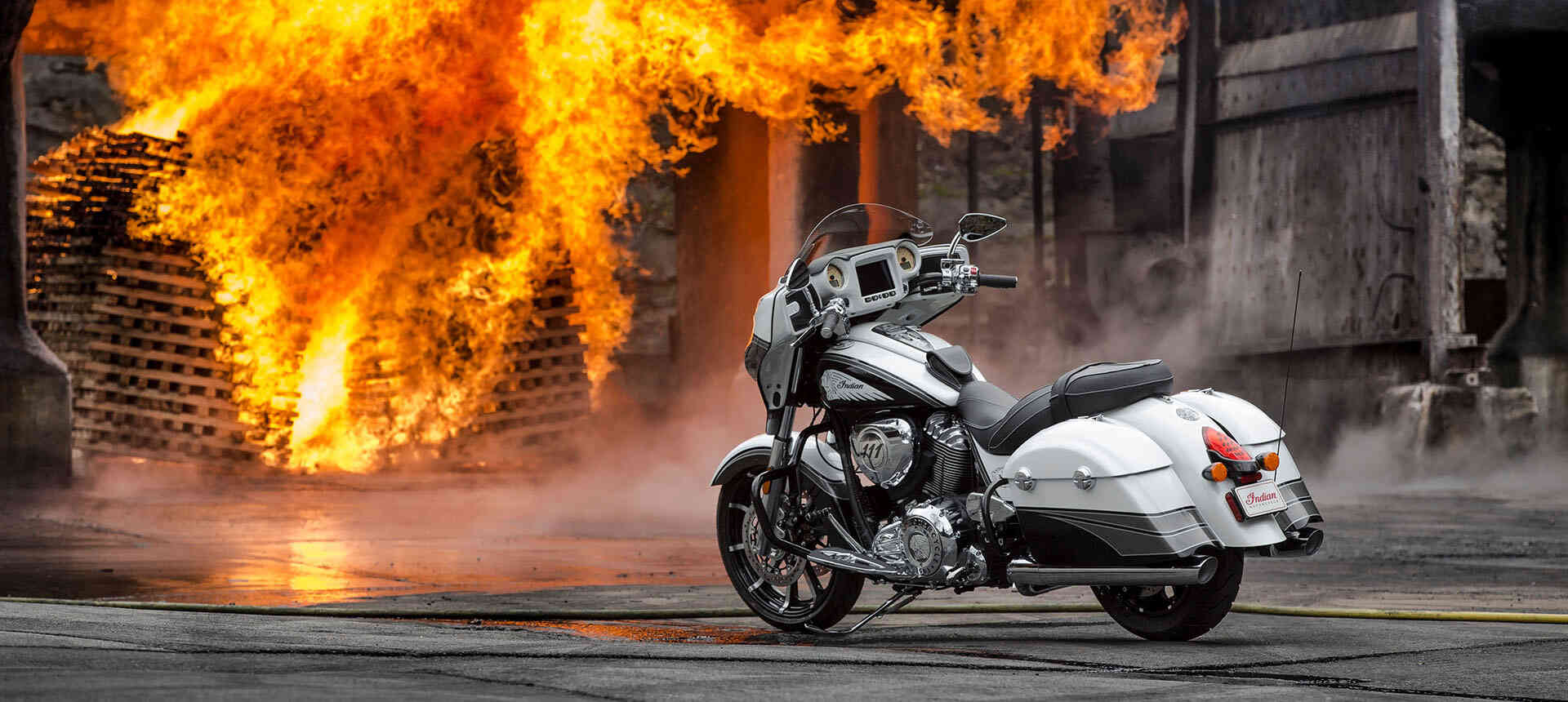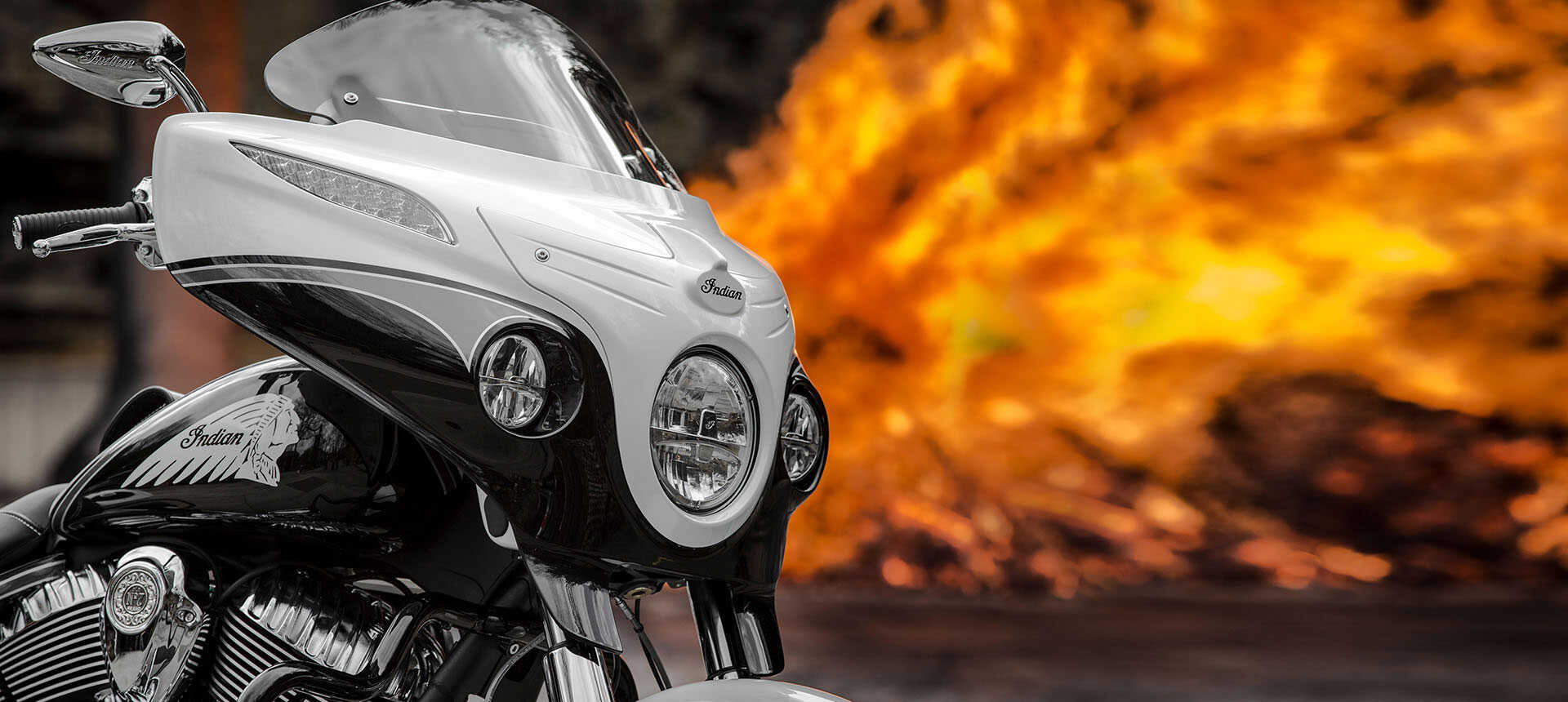 See The Bike That Inspired The Build