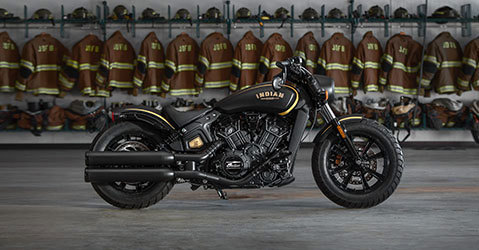 The Inspiration
The Jack Daniel's® Fire Brigade
Jack Daniel's® is the only distillery in the world that has their own fire brigade, and it's staffed entirely by employee volunteers. The Jack Daniel's® Fire Brigade is an impressive showcase of the company's commitment to quality and a remarkable symbol for the passion and dedication shared by Jack Daniel's® employees. Calling on the same passion, Indian Motorcycle built this limited edition bike as a tribute to the members of the Jack Daniel's® Fire Brigade and First Responders everywhere, designing it after the Fire Brigade's world-class firetrucks. Only 177 of these bikes were built globally. The build number is a nod to the "Old No. 7 Brand" and makes the owners part of an extremely exclusive club.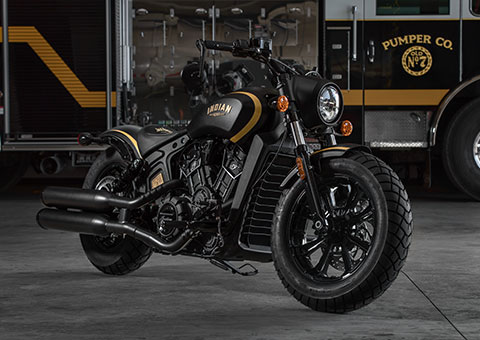 The Bike
2018 Jack Daniel's® Indian® Scout® Bobber
Sold Out
A subtle tone-on-tone matte black paint scheme, never been done by Indian Motorcycle before
Fully blacked-out in premium finishes with gloss black valve covers, hand levers, rear fender struts, and exhaust tips
Real 24 karat gold graphics on the tank and fenders, including the Jack Daniel's® Fire Brigade emblem on the tank and the Jack Daniel's® ''Bottles and Throttles Don't Mix'' reminder on the front fender.
A custom perforated genuine leather seat with ''Jack Daniel's®'' embroidered in gold thread
A one-of-a-kind Montana Silversmith badge coated with real 24K gold and engraved with each bike's unique number (#001-#177)
Custom foot controls, grips and pegs that feature the Jack Daniel's® "Old No. 7 Brand" emblem
A gold Indian® Scout® tank emblem
This bike was designed on the Scout® Bobber platform.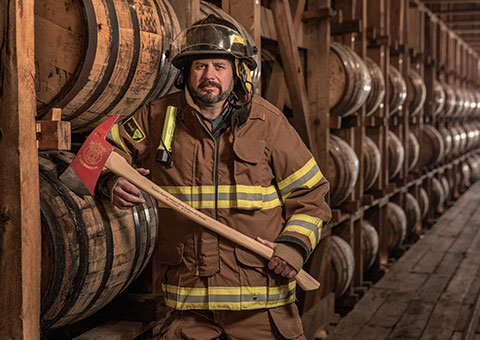 The Gift
Custom-Engraved Fireman's Axe
Each Jack Daniel's® Limited Edition Indian Scout Bobber will come with an authentic fireman's axe with a wooden handle that's custom-engraved with the owner's name, motorcycle number (#001-#177), and unique VIN (Vehicle Identification Number). The Jack Daniel's® Fire Brigade logo is also featured on the axe head.
Watch Video
See how this bike celebrates the heart and soul of the Jack Daniel's
®
Fire Brigade and honors the shared passion that these iconic brands and first responders everywhere have for their crafts.
See Jack Daniel's® Limited Edition Indian Scout Bobber In Action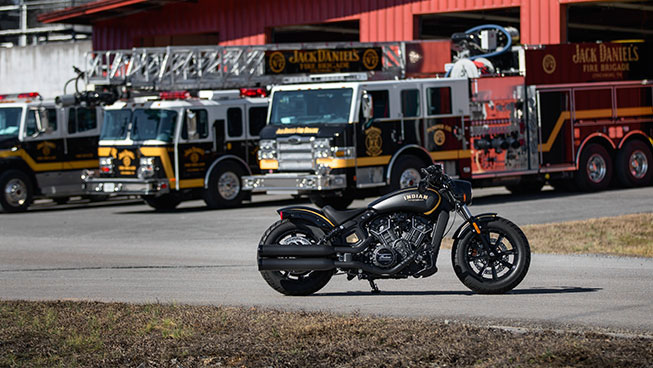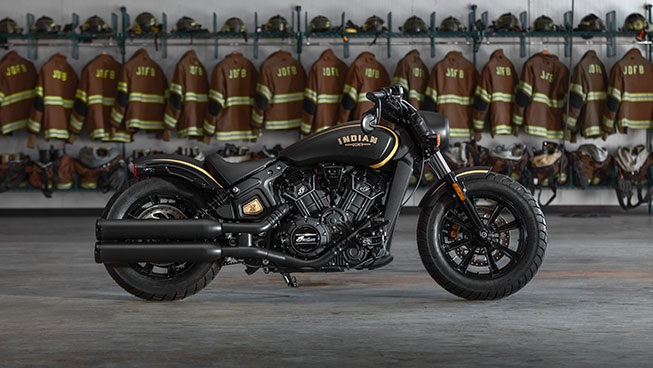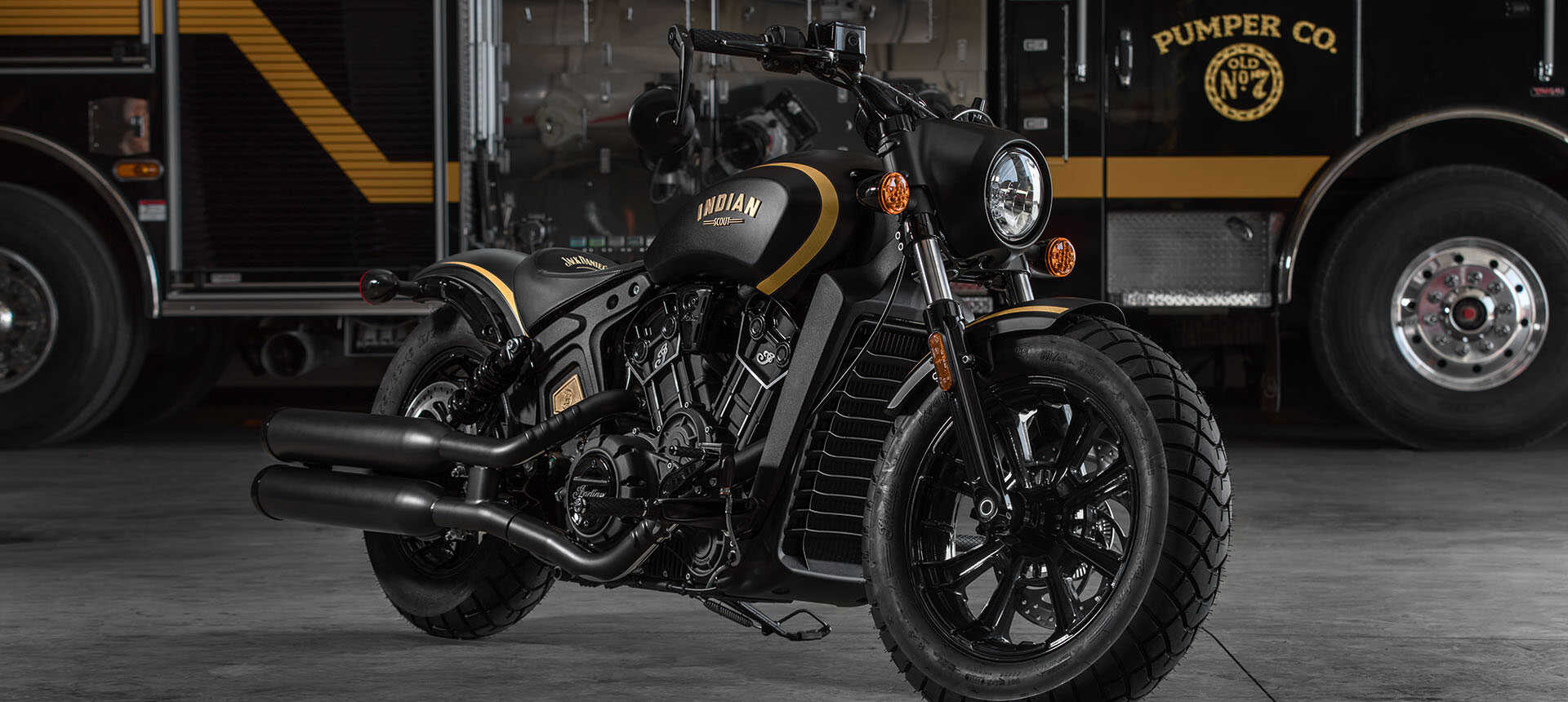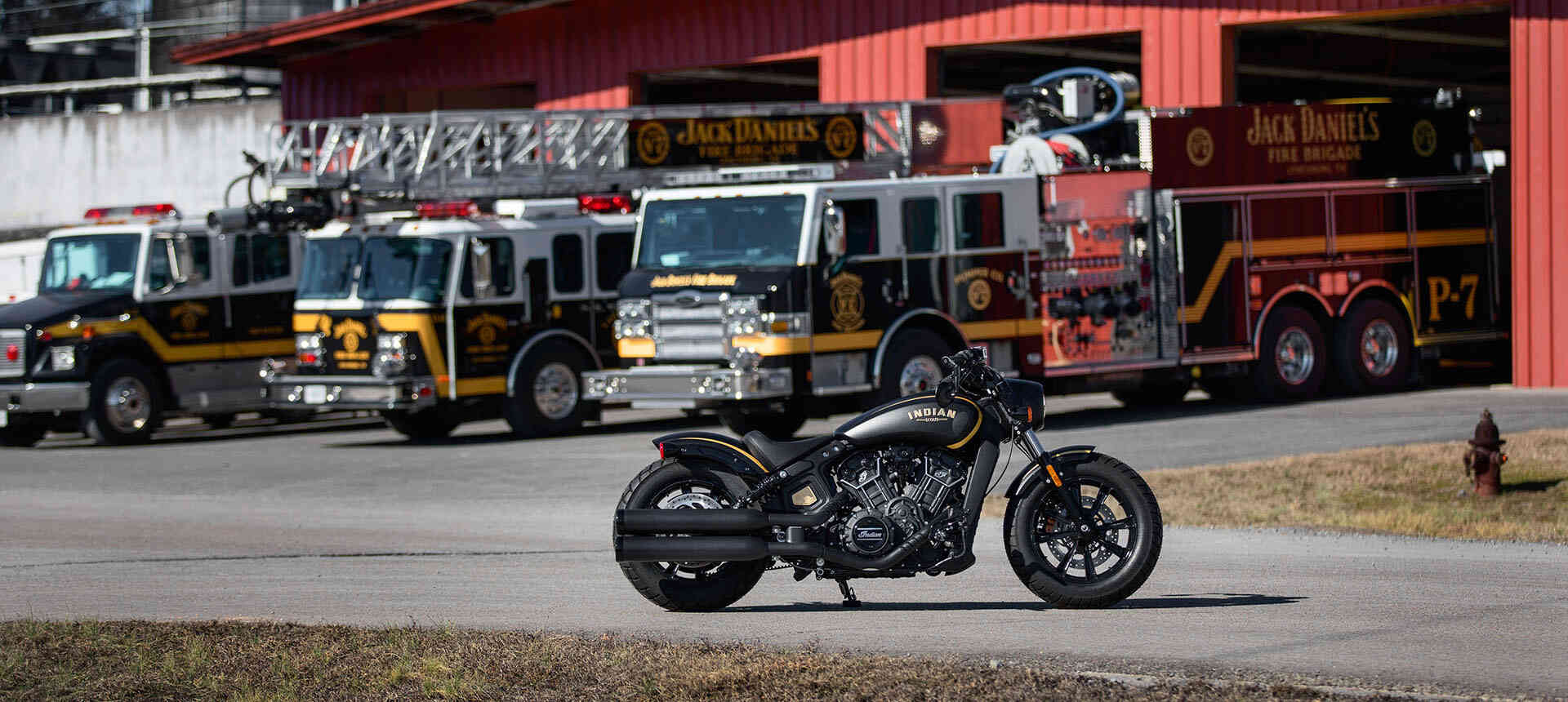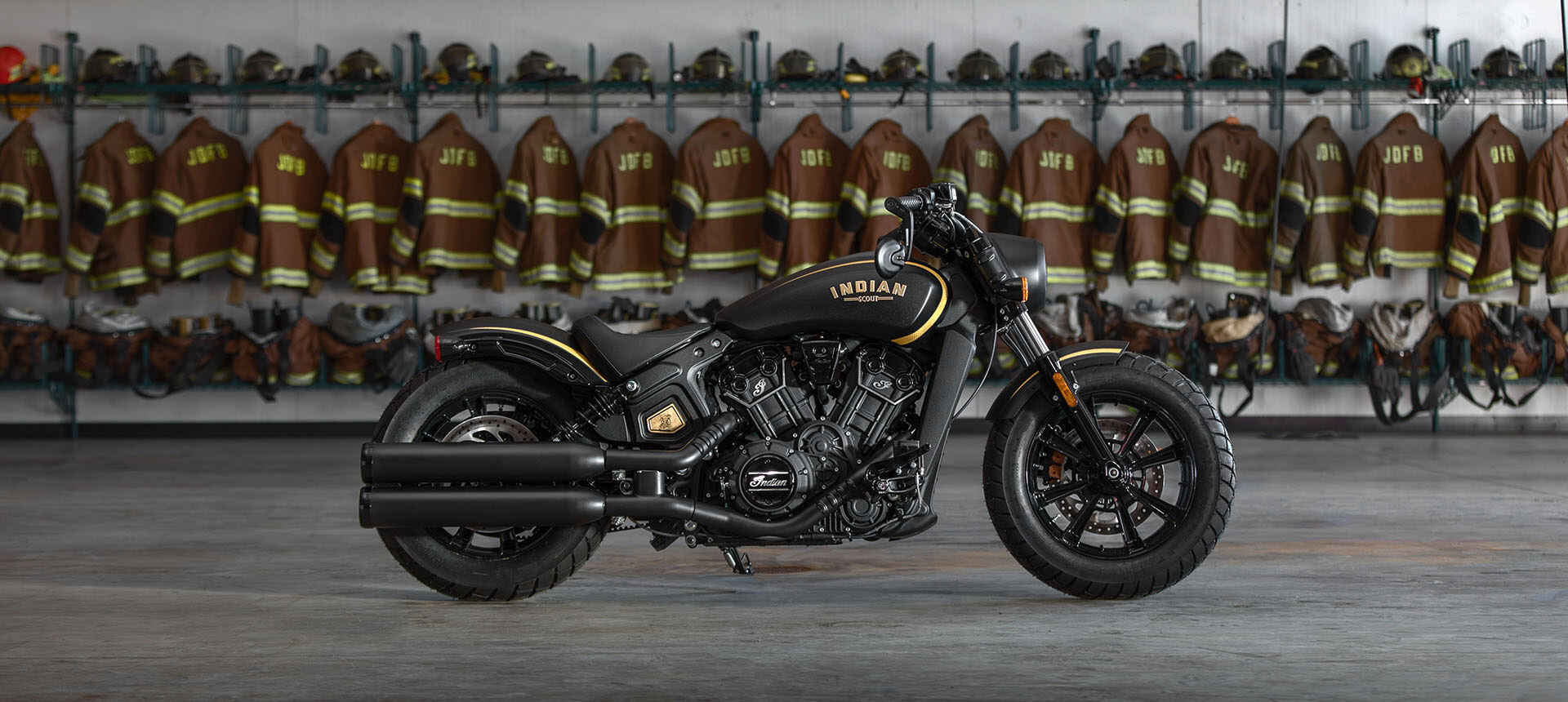 See The Bike That Inspired The Build